YULIN, China — China's southern city of Yulin began its annual dog meat festival on Tuesday despite opposition from animal rights activists, as residents complained of new government measures to keep the festival low key.
The event features consumption of the meat with thousands of dogs expected to be killed. Animal rights activists this month handed Beijing authorities a petition with 11 million signatures protesting against the festival, which they say is cruel.
Though there was only a small number of dogs on sale at the city's central market, several activists bought the animals that would otherwise end up on the grill.
"Dogs are man's best, the most loyal friend. How could we eat our friends? You tell me," said Yang Yuhua, an animal rights activist who flew from the southwestern city of Chongqing to buy dogs sold at this year's festival.
Yang spent over 1,000 yuan ($150) to buy two caged dogs at the market from the vendor.
Vendors said that they hoped for good business this year.
"They are a lot, a lot of people who like (eating dog meat). It's your habit, it's my habit," said a vendor surnamed Zhou.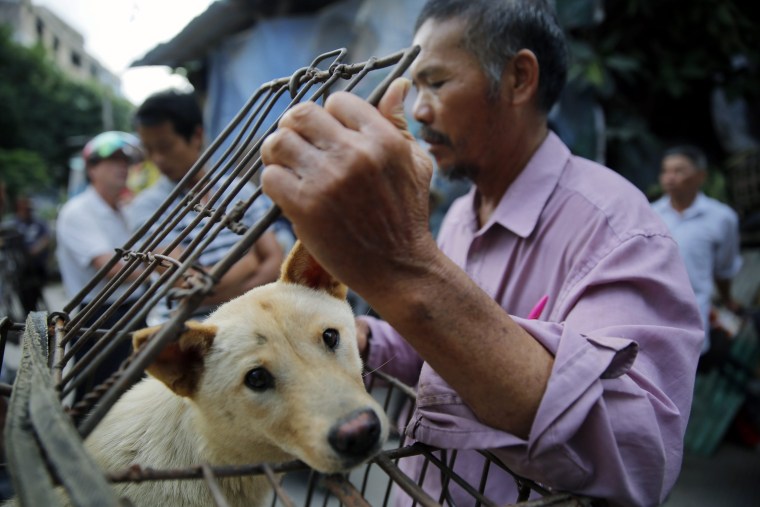 Despite the open sales, the Chinese for "dog meat" could not be found at any restaurants specializing in dog.
"Why won't they (let us openly celebrate the festival)? The city government came out and told (the vendors) not to let restaurant owners sell (dog meat). The city government is always (handling this issue) this way," said Ms. Min, a Yulin resident.
Xu Yongfen, a restaurant owner from eastern Anhui province, said he was disappointed in the city efforts to keep the festival low key.
"The people of Yulin can see so many dog lovers who like dogs, so they don't want to connect (anything) with dog. I personally like eating dog meat," he said.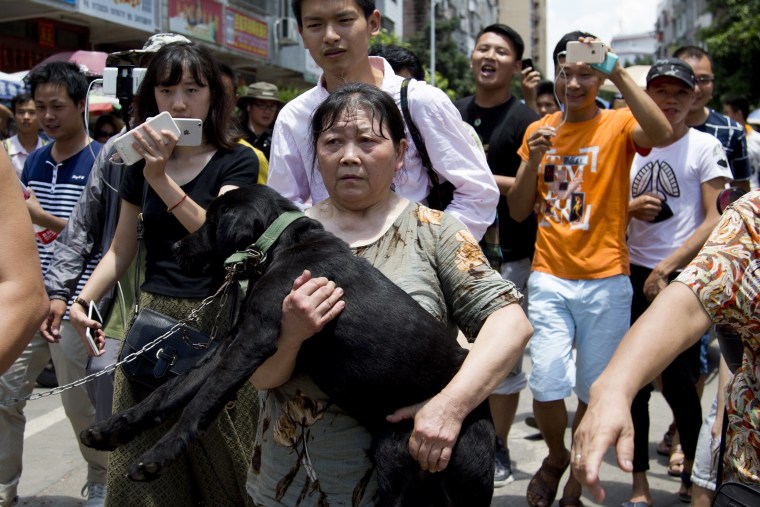 The Yulin government has distanced itself from the festival, saying it was staged by private business people and did not have official backing.
Dog ownership was once looked down upon as a decadent bourgeois habit, but China's growing middle class has started to fight what it sees as barbarous abuse.
Dog is a traditional food mostly in southern China, where people believe eating the meat is good for the body during the steamy summers.