BEIJING — With its economy cooling and a desire to increase its influence abroad, China is trying a new approach to spread its reach: high-speed railways.
From a standing start 12 years ago, the Asian giant has built 10,000 miles of high-speed track within its borders — longer than the rest of the world's network combined and enough to stretch from New York to Hawaii and back.
Now it is trying to cement itself as a global leader in the sector.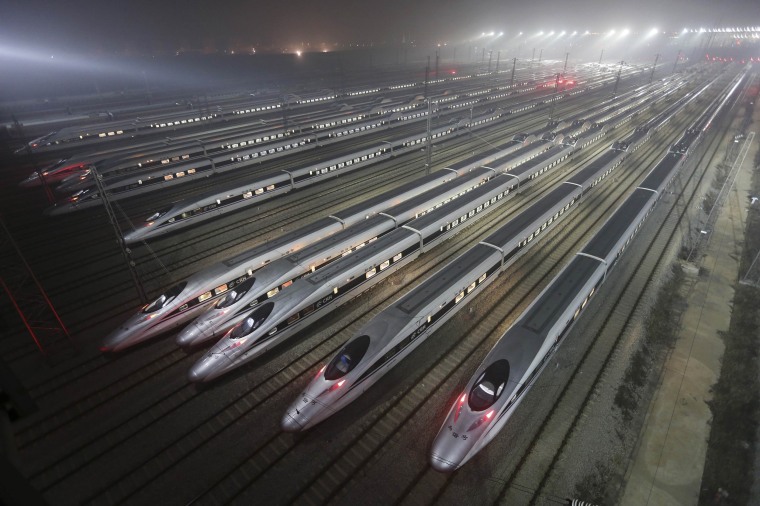 The effects of this push have already been felt in the United States. China's CRRC Corp, the world's largest train maker by revenue, clinched a deal last month to help build a high-speed link from Los Angeles to Las Vegas.
And this week, Chinese President Xi Jinping arrives in the United Kingdom for a four-day state visit at a time when Britain is wooing his country to bid for the multi-billion-dollar High Speed 2 project connecting London with northern cities.
China, whose economy has cooled to its slowest pace in six years, is clearly keen to capitalize on the economic benefits of building high-speed rail lines abroad. But the recent exchanges between London and Beijing show the potential soft-power value of winning these projects on the international stage.
Opening the bidding for the $18 billion of HS2 contracts in China last month, Britain's finance minister George Osborne said the two countries were entering into a "golden era of cooperation."
And during what will be the first visit by a Chinese head of state to the U.K. in ten years, Xi and his wife have been invited to stay at Buckingham Palace and will attend a banquet hosted by Queen Elizabeth II.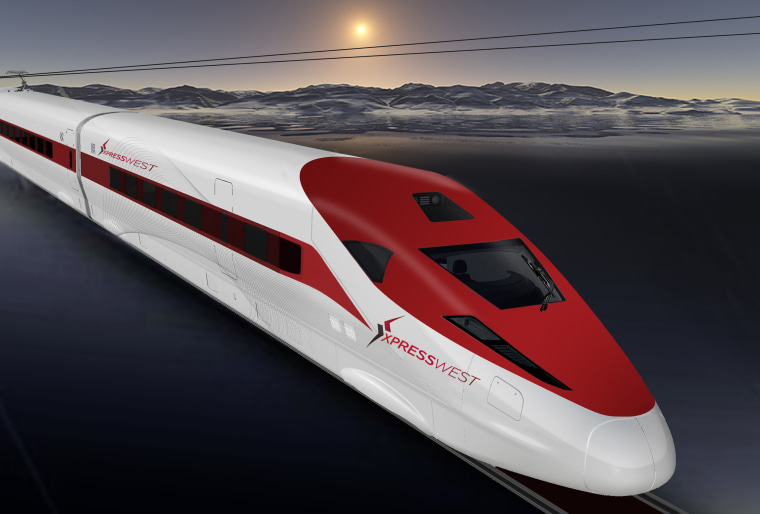 "Xi is being received with lots of pomp and ceremony, the whole nine yards," according to Dr Michal Meidan, associate fellow at the London-based think tank Chatham House. "He is being given the royal welcome — that is a big deal for Xi and his government."
China has emerged from behind the shadow of its regional rival, Japan, which began running the world's first high-speed railway in 1964.
It bested Tokyo in the bidding for Indonesia's first high-speed railway project and constructed its first foreign high-speed railway in Turkey last year.
According to the China Times, a Taiwan-based newspaper, China's railway industry is engaged in infrastructure negotiations with 30 countries, with investments in high-speed rail projects projected set to reach $470 billion.
These developments are important, particularly with regard to the Los Angeles-to-Las Vegas contract.
"America has never accepted any such large and high-tech infrastructure from a developing country before," said Gary Wong, infrastructure analysts of Guotai Junan, one of China's largest investment companies.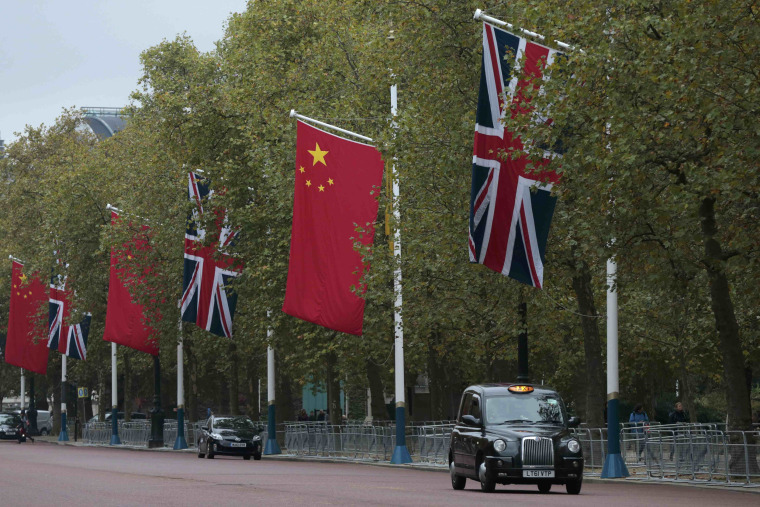 A major advantage for China is that the cost of its high-speed rail projects are one-third lower than in other countries, according to a World Bank report. It has achieved a "remarkable feat" of building more track than any other country in the world combined but at a lower cost, Gerald Ollivier, a World Bank senior transport specialist said in the report.
However, Zhao Jing, a transportation professor at Beijing Jiatong University, was cautious on predicting success for China's drive in Europe.
"China may have the best cost performance but I doubt that China's high speed railway has a bright future in Europe," he said. "China has no worry in a fair competition but I am afraid that Europe might protect its market," he added, noting that Germany's Siemens and the French Alstom also plan to bid for HS2.