BEIJING — China encircled the self-ruled island of Taiwan with nuclear-capable bombers as part of its first long-range surveillance mission, Taiwanese officials said Tuesday.
The Nov. 25 incident came a week before Taiwanese leader Tsai Ing-wen called President-elect Donald Trump in a conversation that broke decades of diplomatic protocol with Beijing.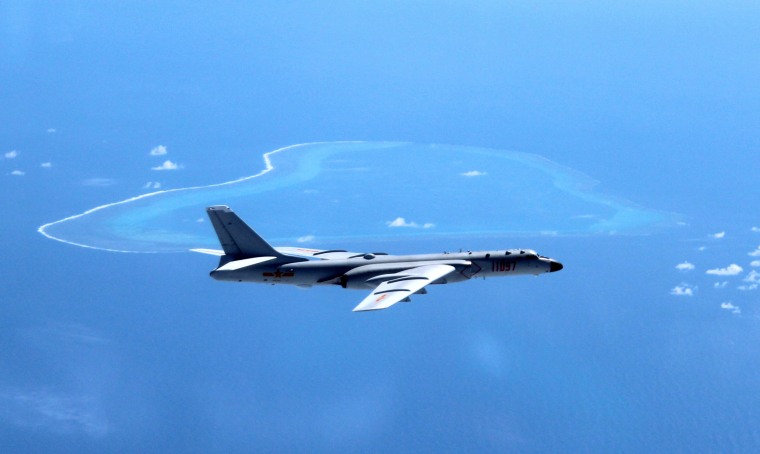 China confirmed the mission last week — two days before Trump's phone call — but Taiwan released more information Tuesday, including that the flight involved two H-6K long-range bombers capable of carrying nuclear weapons.
The U.S. has not had diplomatic relations with Taiwan since 1979, when it recognized the People's Republic of China as the sole legal government.
Trump said Friday's phone call was initiated by Taiwan.
Taiwanese defense spokesman Chen Chung-chi told NBC News that one TU-154 surveillance aircraft, one Y-8 surveillance plane and two Su-30 fighters also participated in the mission.
Four of the aircraft flew an anti-clockwise loop round Taiwan, an island a little larger than the state of Maryland that China sees as a breakaway province, before meeting up with the other two planes to the north of the country, Chen said. He did not specify which planes made the complete lap.
None of the planes entered Taiwan's airspace nor its air defense identification zone, the spokesman added.
He said it was the first time Chinese aircraft have encircled the island on what he described as long-distance surveillance mission.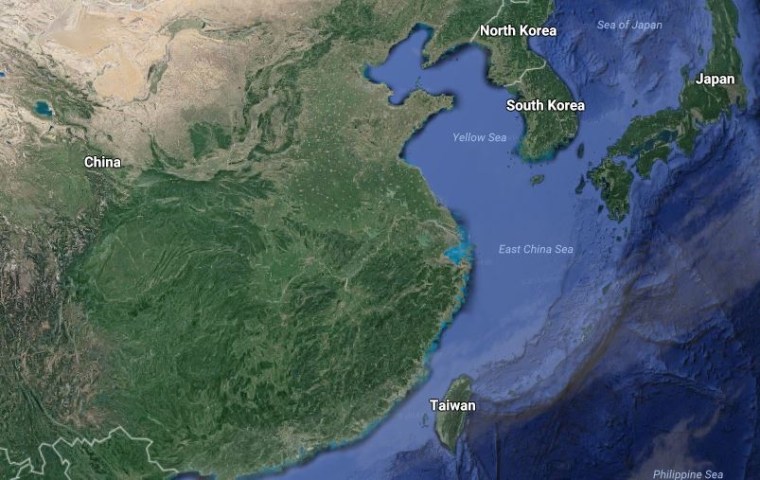 The mission highlights the sensitivities between Taiwan and Beijing but the Taiwanese defense spokesman said there was "absolutely no relation at all" between the surveillance mission and the now-infamous Trump call.
China's defense ministry declined to comment Tuesday, referring NBC News to a news conference last week in which it confirmed the mission but gave no details.