HONG KONG — A luxury watch that belonged to China's last emperor has sold for a record $6.2 million at a live auction in Hong Kong.
The rare Patek Philippe timepiece was once owned by Aisin-Gioro Puyi, the last emperor of the Qing Dynasty whose life was the basis for the 1987 film "The Last Emperor."
It was sold over the phone on Tuesday to an Asian collector in Hong Kong after six minutes of bidding, according to Phillips, the London-based auction house which managed the sale.
Thomas Perazzi, Phillips' head of watches for Asia, said it was a record for a wristwatch previously owned by an emperor as well as for the Patek Philippe Reference 96 Quantieme Lune, of which there are only eight known to exist.
"I was delighted because after more than 3 years of hard work on researching, we found all the missing pieces of this beautiful puzzle," Perazzi said after the sale. "This result brings Hong Kong to a new level as really a hub for fine watches and extremely important, collectible timepieces."
The auction house said a global team of researchers spent three years verifying the provenance of the 86-year-old watch, which Puyi gave to his Russian interpreter Georgy Permyakov while he was imprisoned in the Soviet Union after World War II. It is not clear how the watch came into Puyi's possession.
Patek Philippe watches have long been a collectors' favorite, and in 2019 a one-of-a-kind Grandmaster Chime from the Swiss manufacturer became the world's most expensive watch at auction, with a hammer price of $31.2 million.
John Ng, a well-known independent watchmaker in Hong Kong who bid unsuccessfully for the emperor's watch, said its sale could lead to a new trend.
"Considering the current popularity of big, simple watches, small and complicated watches will receive more attention after this sale," he said.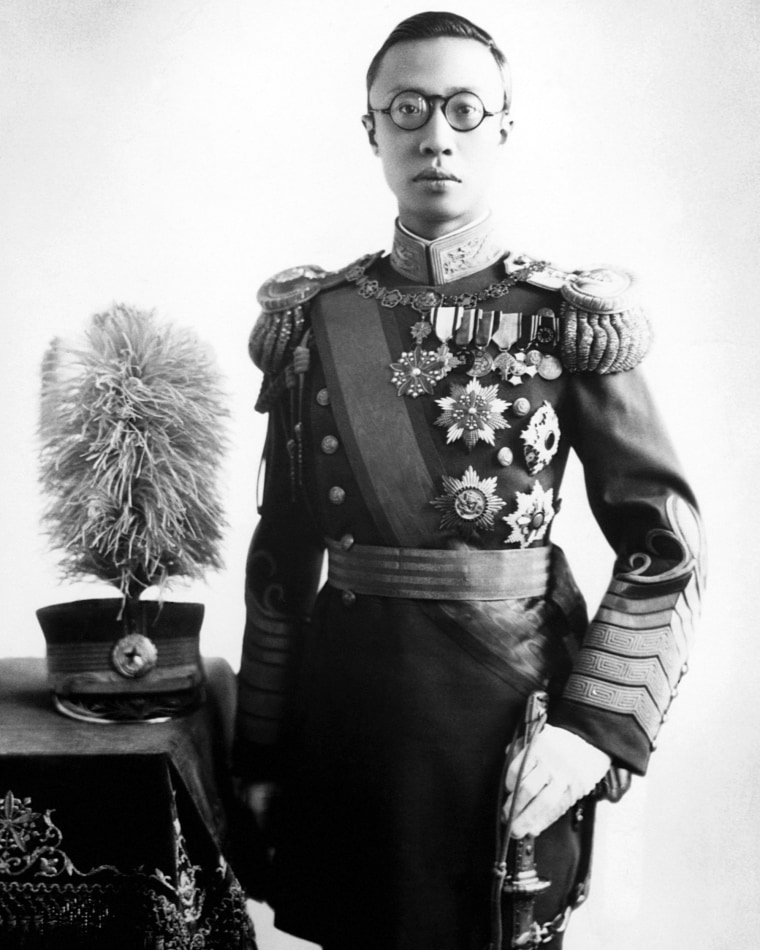 Puyi was only 2 years old when he became emperor in 1908, leaving his family to move to the Forbidden City in Beijing. He was forced to abdicate in 1912 after the overthrow of the Qing Dynasty, though he continued living in the palace complex for years.
In the 1930s, Puyi was appointed puppet leader of Manchuria, the northeastern region that Japan had occupied as part of its invasion of China. He tried to flee after Tokyo's defeat in 1945 but was captured by Soviet troops and imprisoned in Siberia, where he had the watch with him.
In 1950, the Soviet Union returned Puyi to China, where he was jailed for almost 10 years and then lived as a private citizen until his death in 1967 at age 61.
Also included in the Hong Kong auction were a manuscript notebook belonging to Puyi, a leather-bound edition of Confucius' "Analects," and a red paper fan Puyi inscribed and gave to Permyakov in Tokyo.
The fan sold for $77,846, six times the pre-sale estimate, while the other two items sold for a combined $121,634, almost five times the pre-sale estimate.