WASHINGTON — China-linked hackers accessed the email account of the U.S ambassador to China, Nicholas Burns, as part of a recent targeted intelligence-gathering campaign, two U.S. officials familiar with the matter confirmed.
The hackers also breached the email account of Daniel Kritenbrink, the assistant secretary of state for East Asia, the officials said. Kritenbrink recently traveled to China with Secretary of State Antony Blinken.
The breach, first reported Thursday by The Wall Street Journal, was limited to the diplomats' unclassified email accounts, the officials said.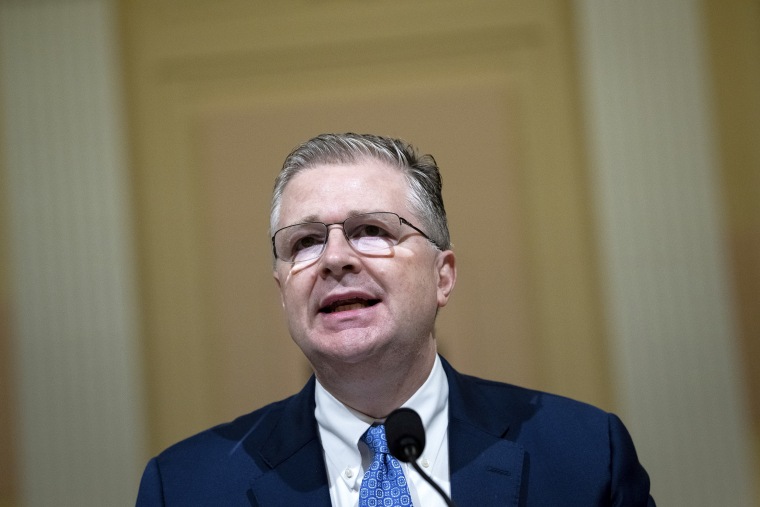 Commerce Secretary Gina Raimondo's email account was also accessed, the officials said.
The Chinese Embassy in Washington did not immediately respond to a request for comment Thursday night.
Blinken went to China for a two-day trip last month to cool tensions between Beijing and Washington.
He also met with Chinese diplomat Wang Yi at the Association of Southeast Asian Nations Foreign Ministers' Meeting in Jakarta, Indonesia, this month. The meeting was designed in part to "responsibly manage competition by reducing the risk of misperception and miscalculation," a spokesman for the State Department said at the time.
More details about the breach were not immediately available.
Last week, officials confirmed that hackers based in China broke into email accounts of the State and Commerce departments, but they did not say how many people were affected. The federal Cybersecurity and Infrastructure Security Agency said that it learned of the hacking campaign in mid-June and that the campaign lasted around a month.
After State and Commerce department officials said the accounts of people in their agencies were breached, Chinese Foreign Affairs Ministry spokesperson Wang Wenbin urged U.S. officials to provide more details.
"The U.S. side should give an account of its cyberattacks as soon as possible, rather than spreading false information to divert attention," he said at a briefing July 13, according to the state-owned China News Service.
Blinken declined to say at a briefing last week in Indonesia how the U.S. would respond, but he said steps were immediately taken to protect its systems.
"I can't discuss details of our response beyond that, and most critically this incident remains under investigation," Blinken said.
"As a general matter, we have consistently made clear to China as well as to other countries that any action that targets the U.S. Government or U.S. companies, American citizens, is of deep concern to us, and we will take appropriate action in response," he said, according to a transcript of his remarks.
In April, FBI Director Christopher Wray told Congress that "the scale of the Chinese cyber threat is unparalleled."
"They've got a bigger hacking program than every other major nation combined and have stolen more of our personal and corporate data than all other nations — big or small — combined," he said at the time.