BEIJING — China's ruling Communist Party kicked off its annual political showpiece over the weekend — the National People's Congress.
But the one person whose name was on every party official's lips is 7,000 miles away: President Donald Trump.
Trump's "America First" rhetoric has taken aim at China's trade practices and territorial claims in the South China Sea. Coupled with his initial refusal to accept the "One China" policy, the new administration has not laid the strongest foundation for an easygoing relationship with China.
And all this comes at a time when Beijing is flexing its muscles regionally: building aircraft carriers, asserting its dominance over most of the disputed South China Sea and building military bases and sending troops abroad.
Experts suggest that Trump's combative stance toward Beijing could have a significant impact on relations between the two countries, which together have the world's biggest economies and largest militaries.
"If President Trump looks as if he is bullying or being unfair to President Xi, China will have to react in strong ways," Paul Haenle, director of the Carnegie Center at Tsinghua University, told NBC News.
But a senior official expressed guarded confidence that the two countries could have a productive relationship moving forward.
"The belief is that the two countries understand that the collaboration is probably the best way even to solve problems," said Fu Ying, a spokeswoman for the annual session of the National People's Congress, in a rare interview granted to NBC News.
"We think countries are equals. But I think the U.S. does not appear to have a habit of treating others as equals."
"If challenges arrive, I think China would have to counter them without hesitation," Fu added. "But I'm optimistic. If you … truly want peace and want to 'start the engine of the American economy,' as I quote from the speech by your President, there's lots of things the two countries can do together for those purposes."
The Trump administration's disdain for globalization, as evidenced by the U.S. withdrawal from the Trans-Pacific Partnership (TPP) trade deal, presents China with an opportunity, according to some experts.
The TPP, which excluded China, was seen as a bid by Trump's predecessor, Barack Obama, to counter Beijing's economic influence in the region. With the U.S. out of the picture — experts suggest that Beijing could profit.
"China is likely to play a much stronger lead role in the future Asia Pacific trade architecture," Rajiv Biswas, chief Asia economist for IHS Markit, wrote in a report quoted by The Associated Press.
Changes to how China sees itself, and to how it views U.S. influence could further strain ties between Trump and Xi.
"China treats every country as an equal partner, big or small," said Fu. "Small neighbors or big powers in the world. We think countries are equals. But I think the U.S. does not appear to have a habit of treating others as equals."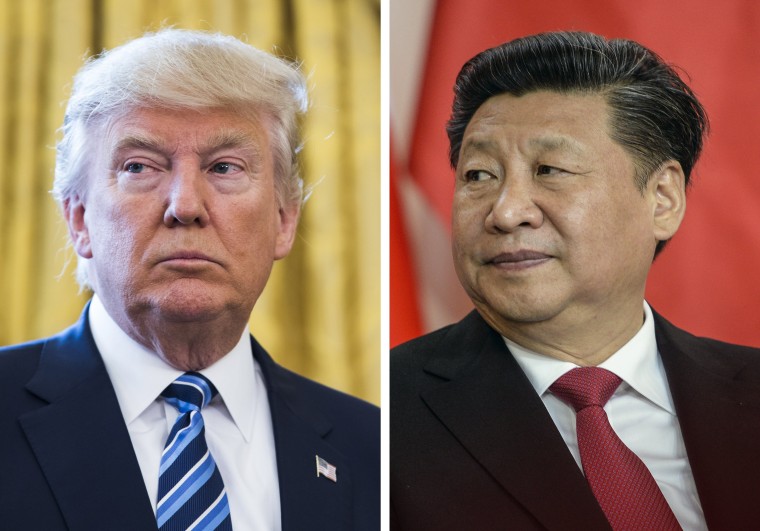 For China, with its history of invasion and perceived humiliation at the hands of the British and Japanese, its equality with other great nations on the world stage is of paramount importance
"For China we have our own beliefs about the world and about ourselves. We are a developing country and we believe in partnership and we never want to be imposed on and we will not impose on others," Fu said.
Whether that worldview, combined with Trump's "America First" policies are conducive to warming ties, or increased tension in the relationship between Washington and Beijing, remains to be seen.
"I think we'll take our own path," Fu says with a smile.