BEIJING – A Chinese mining tycoon was sentenced to death on Friday after being found guilty of leading a mafia-style operation in the southwestern Chinese province of Sichuan.
Liu Han - the former head of mining conglomerate Sichuan Hanlong Group - and his brother, Liu Wei were accused of ordering nine murders. They also faced charges of assault, extortion, illegal detention and running a local gambling ring with 34 other gang members - one of the largest criminal gangs to be tried in China in recent years.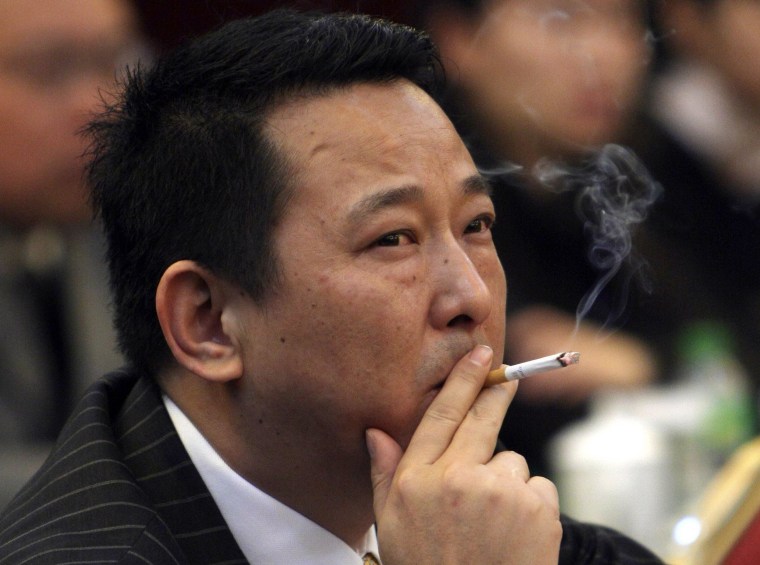 According to state media reports, the brothers were convicted by a Hubei court of organizing and running a "mafi-style gang" and received death sentences for their roles in a criminal spree dating back to 1993.
The conviction marks a stunning fall from grace for Liu Han, who at one point was one of China's richest men thanks in part to his Hanlong group's investments across Sichuan in mining, energy and property. He ranked No. 148 on the 2012 Forbes list of China's richest, with estimated wealth of $855 million.
Liu's arrest and sentencing are the latest in a string of cases where high-profile Sichuan businessmen and politicians with purported close ties to China's former tzar Zhou Yongkang have been detained or removed from office.
The 34 former gang members involved in Liu's gambling ring were tried earlier en masse in six other trials. They received sentences ranging from 11 years in prison to the death penalty.
Liu's gang is believed to have amassed much of its wealth under the protection of Zhou, who served as Sichuan's powerful Party Secretary before ascending to the top of China's security apparatus in 2003 as head of the Public Security Ministry.
Zhou is believed to be under investigation for corruption, part of a broader government crackdown.
In an unprecedented move this past March, Chinese authorities reportedly seized $14.5 billion dollars worth of assets from Zhou's family members and associates. In addition, more than 300 of his relatives and former colleagues were also reportedly questioned.