Christians in the Holy Land and across the world are celebrating Easter, commemorating the day followers believe Jesus was resurrected in Jerusalem 2,000 years ago.
The cavernous Holy Sepulcher church in Jerusalem was packed with worshippers on Sunday. The site is where many Christians believe Jesus was crucified, buried and resurrected.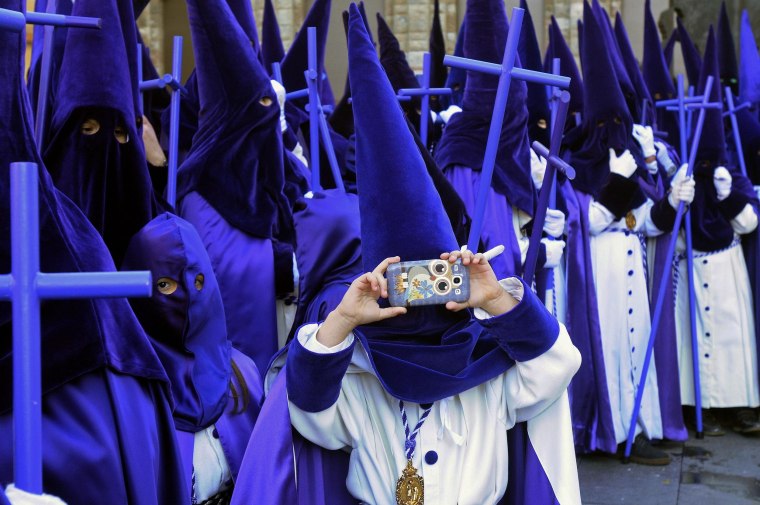 Later, a Mass was celebrated in Bethlehem's Nativity Church, built atop the site where Christians believe Jesus was born.
Catholics and others are celebrating Easter whereas Orthodox Christians, who follow a different calendar, were marking Palm Sunday with processions.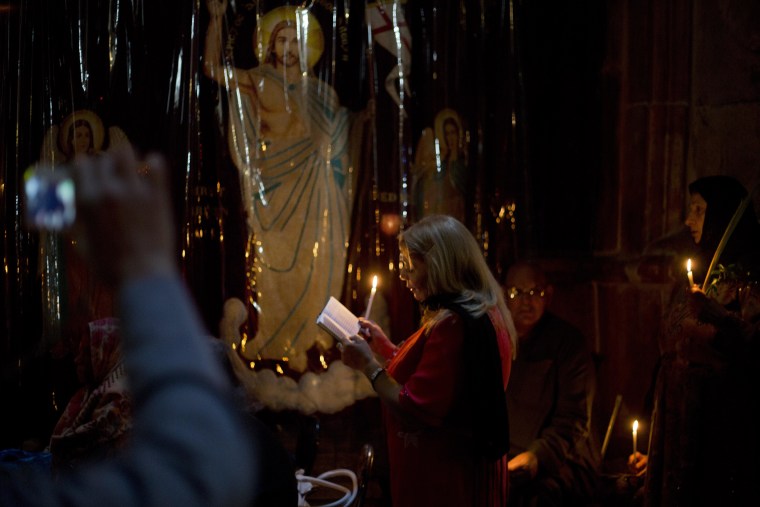 At the Vatican, Pope Francis presided over a solemn vigil service Saturday night. In his homily, Francis said the Easter mystery requires the faithful to seek an answer "to the questions which challenge our faith, our fidelity, and our very existence."
In Kenya, worshippers celebrated at the Our Lady of Consolation Church in Garissa — the same town where Islamic militants killed 148 people in an attack on Garissa University College on Thursday. According to witnesses and survivors, the gunmen singled out Christians to be killed.
At churches throughout the United States, people celebrated. And while Easter Sunday Mass was said at St. Patrick's Cathedral in New York, crowds strutted along Fifth Avenue for the annual Easter Parade. The tradition began in the 1880s as a strolling display of what prosperous New Yorkers wore to church.
IN-DEPTH
— The Associated Press