Have owners of Citigroup stock been affected by the Occupy Wall Street bug? 
On Tuesday, more than half the bank's shareholders gave a strong no-confidence vote to Chief Executive Vikram Pandit's $15-million pay package.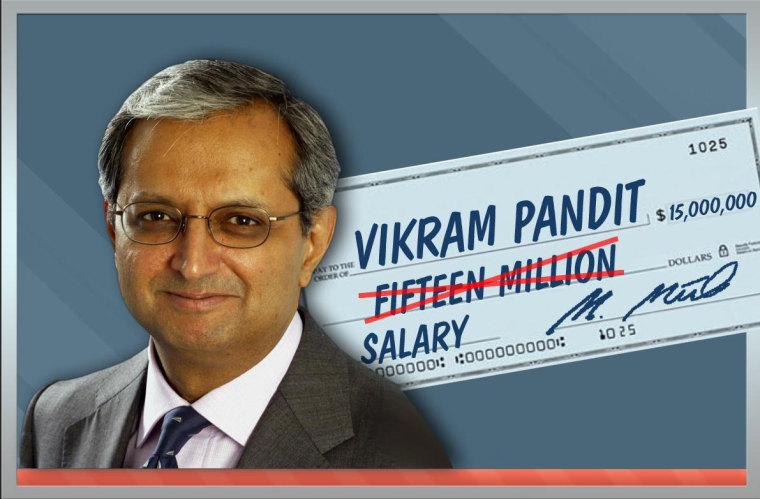 The vote, while non-binding, marks the first time a financial giant's stock owners have joined forces to oppose super-sized compensation.
As one shareholder told The New York Times, "C.E.O.'s deserve good pay but there's good pay, and there's obscene pay."
In a statement released after the annual shareholders meeting in Dallas, Citigroup said its board and senior management "will carefully consider [representative shareholders'] input."
Last year, Pandit took home $7.72 million, according to Forbes. Citigroup also reportedly awarded him an estimated $40 million through 2015 as a retention package.
You may recall that in the aftermath of the financial meltdown of 2008, Pandit accepted a token $1 salary for 2009 and 2010.