LONDON — The traditional British meal of fish and chips could be replaced by Mediterranean favorites such as squid because of global warming, government scientists said Monday.
Cod and haddock populations are shifting northward because of warming sea temperatures, forcing the U.K. Britain to import the fish it consumers the most, according to Britain's Centre for the Environment, Fisheries and Aquaculture Science (CEFAS).
Meanwhile, new species moving in from the south are being caught and exported to countries in southern Europe.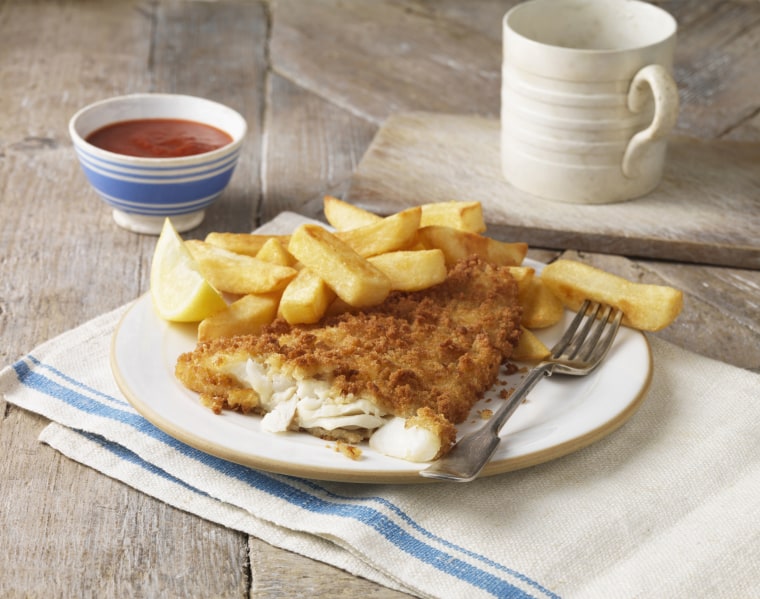 "We've noted that warm-water species — things like squid and red mullet — have been increasing in abundance whereas other species haven't been doing quite so well," John Pinnegar, Program Director for Marine Climate Change at CEFAS, told the BBC.
He said the cause was a mixture of climate change and fishing patterns, and that British consumers should eat more than just the traditional cod and haddock.
"Most [British] people don't realize most of those fish come from countries further north such as Iceland and Norway where they doing very well and what we capture around the UK, such as mackerel and scampi, is exported to countries further south.
"I think people are slowly becoming more adventurous and I think people should learn to eat what we're catching around our own waters. In the long-term we will need to adapt our diets."
There are 10,500 specialist fish and chip shops in Britain, according to the country's National Federation of Fish Friers — outnumbering fast food outlets such as McDonalds, which has only 1,200 restaurants.
British consumers eat some 382 million portions of fish and chips every year — equivalent to six for every man, woman and child.