One by one, cable providers started dropping CNN Español's signal off their air in Venezuela as millions flipped through the channels, bewildered.
The decision to ax CNNE came swiftly in the form of an administrative order from CONATEL, the national telecommunications commission.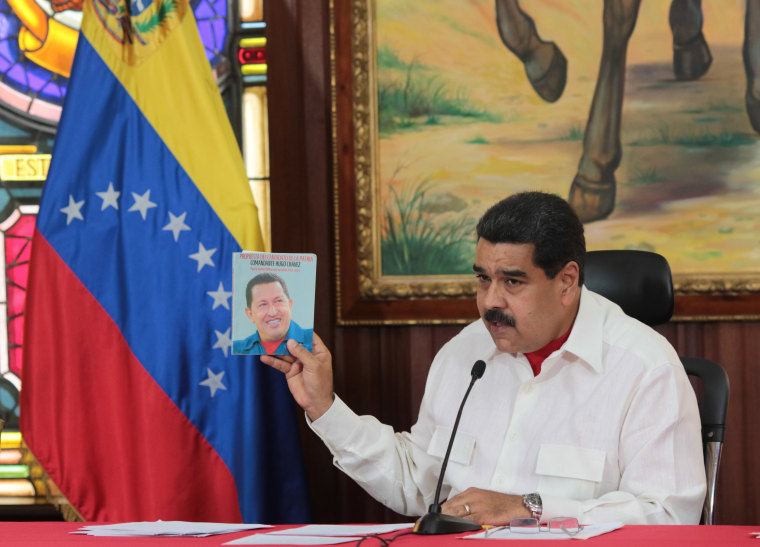 "The procedure is done in light of the content that the mentioned news station has systematically been broadcasting, which presents a clear aggression against the Venezuelan homeland," said CONATEL, which also silenced a national TV broadcaster a decade ago.
This time, the catalyst was CNN's investigation that allegedly uncovered "serious irregularities in the issuing of Venezuelan passports and visas, including allegations that passports were given to people with ties to terrorism." The accusations came from Misael Lopez, the former legal adviser to the Venezuelan Embassy in Iraq.
Venezuelan Foreign Minister Delcy Rodríguez said CNN aired fake, manipulated information in its passport investigation. And she alleged that the report's main source was "a delinquent who tried to steal Venezuela's money."
"CNNE started a psychological war, an operation of war propaganda, based on falsehoods," Rodríguez said.
As the CNN decision was coming down in Venezuela, President Donald Trump was meeting at the White House with Lilian Tintori, the wife of imprisoned Venezuelan opposition leader Leopoldo Lopez. Trump tweeted asking for the release of Lopez, who has been detained since February 2014 by the government of President Nicolás Maduro.
Tintori met with Trump, Vice President Mike Pence and Sen. Marco Rubio, R-Florida, who has been pushing for sanctions against Venezuelan officials. With a discredited and divided opposition at home, Tintori — a mother of two — has become one of the leading figures opposing Maduro.
Meanwhile, Venezuelans are left with one fewer news channel on their limited airwaves.
"Venezuela's decision to take CNN en Español off the air is yet another serious blow to freedom of expression in the country and clearly indicates that the government of President Maduro is willing to widen its censorship power to restrict any critical coverage," said Carlos Lauría, senior program director for the Americas for the Committee to Protect Journalists.
With fewer and fewer options, Venezuelans have turned to alternative sites and social media for information.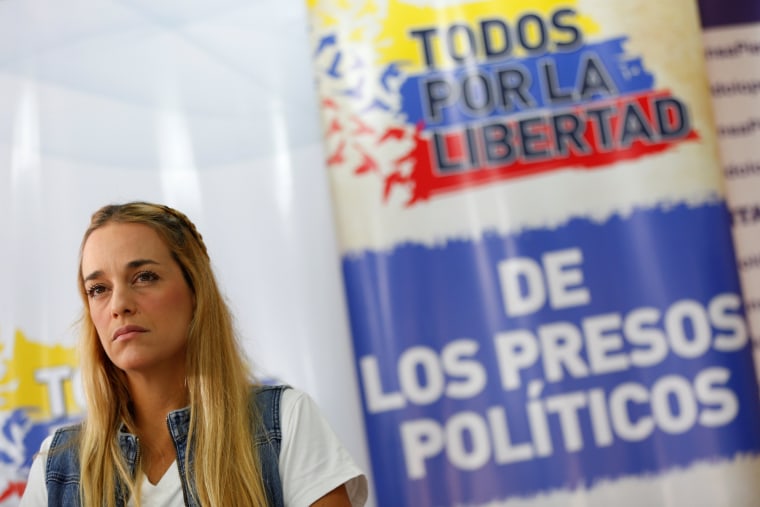 "People are going crazy about the blockage, they urgently need an alternative. CNN was a glimmer of hope. It can't be taken from people," Gustavo Díaz, head of the website DolarToday, told NBC News.
The CNN report pointed to Vice President Tareck El Aissami as one of those responsible.
This week he was also in Washington's crosshairs. After accusing El Aissami of drug trafficking, the Trump administration imposed sanctions that block U.S. entities from doing business with him.
Maduro responded to what he called "defamation" by saying the Foreign Ministry would send a "protest letter" to the U.S. business attaché in Venezuela demanding a retraction.
The U.S. sanctions against El Aissami and his right-hand man, businessman Samark Lopez, target 13 companies, including five in the United States. Properties in Miami were worth tens of millions of dollars.
El Aissami responded via Twitter, saying:
"Personally, I view this dreadful and miserable aggression as a recognition of my condition as an anti-imperialist revolutionary…WE WILL BE VICTORIOUS"
"They won't be able to handle our unwavering resolution to be FREE. Long live Chavez," he also tweeted, referring to Hugo Chavez, the revolutionary leader who founded the United Socialist Party of Venezuela and died of cancer in 2013.
Maduro's government is under increased pressure because of a crumbling economy, one of the highest inflation rates in the world and a nationwide shortage of food and medicine.