DONETSK, Ukraine — A blast at a coal mine in the eastern Ukrainian rebel stronghold of Donetsk killed more than 30 people, a local official said on Wednesday, with dozens more miners who were underground at the time unaccounted for.
Miners' relatives were gathering at the entrance to the Zasyadko mine desperately trying to get more information, a Reuters reporter at the scene said. Local officials said about 70 people were working in the mine when the explosion happened.
"According to preliminary information, more than 30 people were killed. Rescue workers have not yet come to the place of the explosion, they are removing the poisonous gas and then will go down," said Vladimir Tsymbalenko, the head of the local mining safety service. The cause of the blast in the Zasyadko coal mine was not immediately clear. A 2007 explosion at Zasyadko killed 106 people.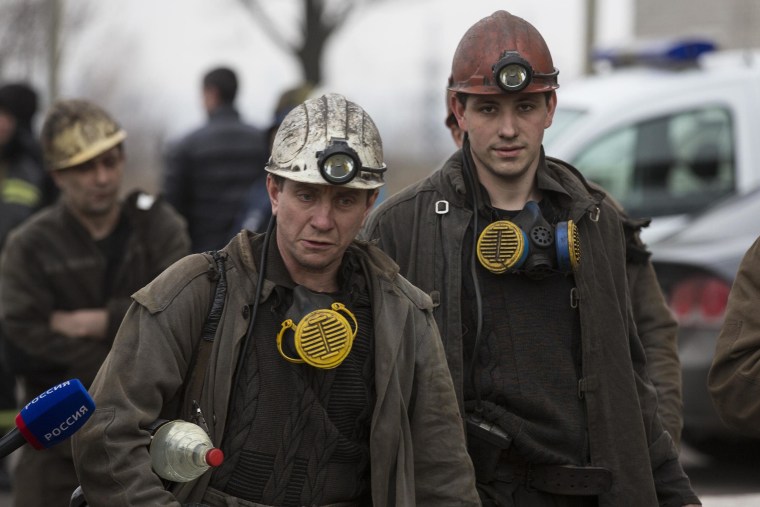 IN-DEPTH
— Reuters