A Norwegian Cruise Lines ship temporarily lost control Tuesday afternoon, running aground off the coast of Bermuda as it hit a reef, company officials said. But there were no injuries, the company said.
The Norwegian Dawn "had a temporary malfunction of its steering system" around 5 p.m. ET, shortly after departing from King's Wharf, Bermuda, on its way back to Boston, the company said in a statement.
"The ship's propulsion was affected and, at which time, the vessel made contact with the channel bed," the company said. "All guests and crew are safe."
The U.S. Coast Guard dispatched a tug and dive team, which confirmed there had been no damage to the hull of the 965-foot cruise ship, the company said.
"With high-tide this evening, the ship was floated and moved to a nearby anchorage position where it will remain overnight," Norwegian Cruise said. "The ship will be thoroughly inspected in Bermuda by DNVGL, the ship's classification society, before returning to Boston."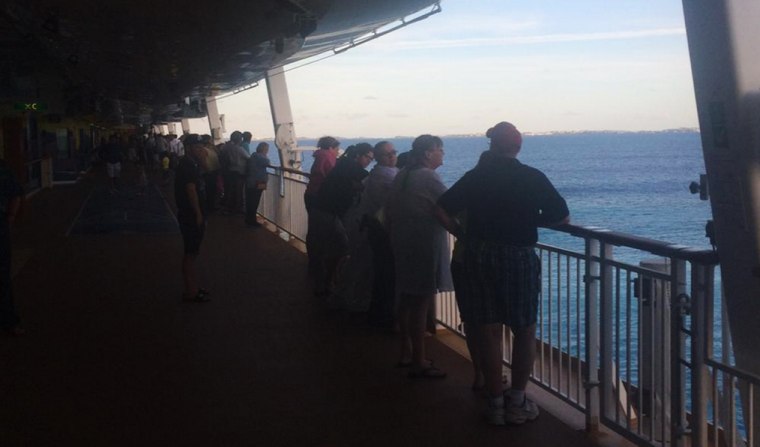 There are 2,443 passengers and 1,059 crew members on board.
One passenger tweeting pictures from the Dawn said Tuesday night that they appeared to be staying put: "We were just told we will definitely not be leaving today."
SOCIAL
— Erik Ortiz and CNBC