BUENOS AIRES, Argentina — Six suspected drug traffickers were arrested after 860 pounds of cocaine were found in the Russian Embassy in Buenos Aires, Argentina's government said on Thursday.
A former Russian diplomatic official and an Argentine police officer were among those detained.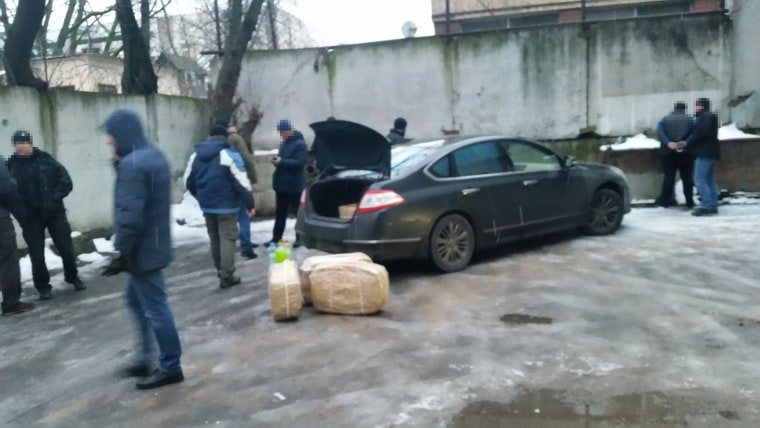 The investigation started in 2016, when the Russian ambassador to Argentina and three members of the Russian federal security service reported that they had suspicions about diplomatic luggage found at a school that is annexed to the embassy.
Local authorities confirmed that there were drugs inside the 16 pieces of luggage and replaced the cocaine with flour while it was still at the embassy.
"A tracking device was placed in the suitcase that was to be used to make the shipment to Russia, which was its destination," Argentina's Security Minister Patricia Bullrich told reporters. "At 3 a.m. we had to send people from the border police to buy the 389 kilograms of flour to the central market (in Buenos Aires) because no one had 389 kilograms in a warehouse. The drugs never traveled to Russia. Only the flour traveled."
The luggage was flown to Russia in 2017. Bullrich said three Argentine customs officials traveled to Russia to monitor the delivery. Two of the suspects were arrested when they went to pick up the cargo.
Authorities said the drugs have a street value in Russia of about $61 million.
One of the leaders of the plot remains on the run, Bullrich added.