BOGOTA — Eight people from a little-known urban guerrilla group have been arrested in connection with a bombing last week at an upscale mall in the Colombian capital Bogota, the police said on Saturday.
Three people were killed and eight wounded when an explosive detonated in a women's restroom at the Andino shopping center on June 17.
Four men and four women, members of The People's Revolutionary Movement (MRP) rebel group, were captured — half in Bogota and half in El Espinal in Tolima province, national police director Jorge Nieto told journalists.
Those arrested will be arraigned on charges including homicide and terrorism, he said.
The MRP, who have only been publicly known since late 2015, are being investigated for involvement in another 14 attacks, Nieto said.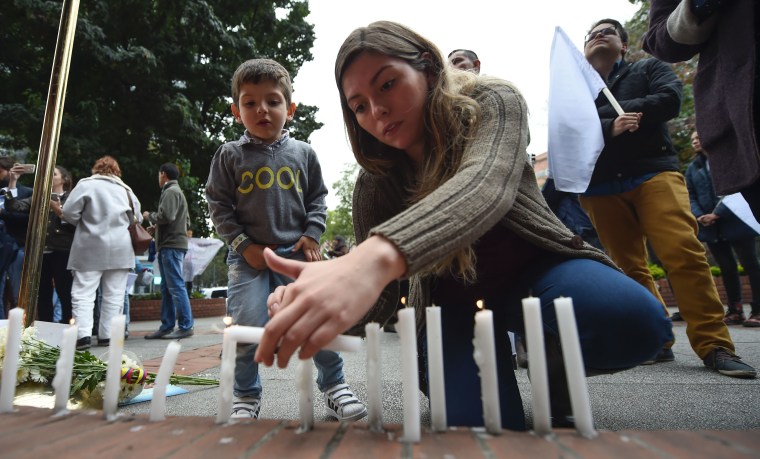 "The interdisciplinary team continues with the investigation to clarify the different terrorist actions and individualize and identify both the material and intellectual perpetrators of these acts," Nieto said.
The device, placed behind a toilet bowl, went off last Saturday afternoon amid busy Father's Day weekend shopping.
Fatal victims of the bombing were 23-year-old French woman Julie Huynh, who had been volunteering in a poor area of the city, and Colombian citizens Ana Maria Gutierrez, 27, and Lady Paola Jaimes Ovalle, 31.
Bogota, once the site of frequent car bombs and kidnappings, has grown safer over the past decade as the police and military increased surveillance and put more armed officials on the streets. Purses and bags were once checked at the entrance to shopping malls, but the practice has been scaled back in recent years.
Bomb dogs still typically check cars at parking facilities in the capital.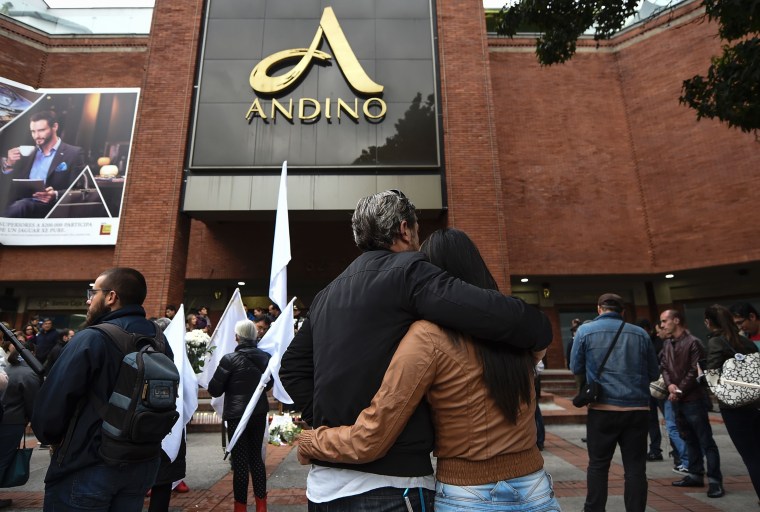 A peace accord signed last year with the Revolutionary Armed Forces of Colombia (FARC), the country's biggest guerrilla group, further raised hopes bomb attacks might be a thing of the past.
But the country's second-largest insurgent group, the National Liberation Army (ELN), in February detonated a bomb outside a bull-fighting ring in Bogotá's center, injuring dozens of police.
Both the ELN and the FARC have condemned the Andino attack.