A sailor has been rescued after spending two harrowing months lost at sea, witnessing the deaths of his three shipmates and forced to eat seagulls for survival.
The 29-year-old Colombian sailor was picked up some 3,500 miles from home — far out in a desolate stretch of the Pacific Ocean, according to the U.S. Coast Guard.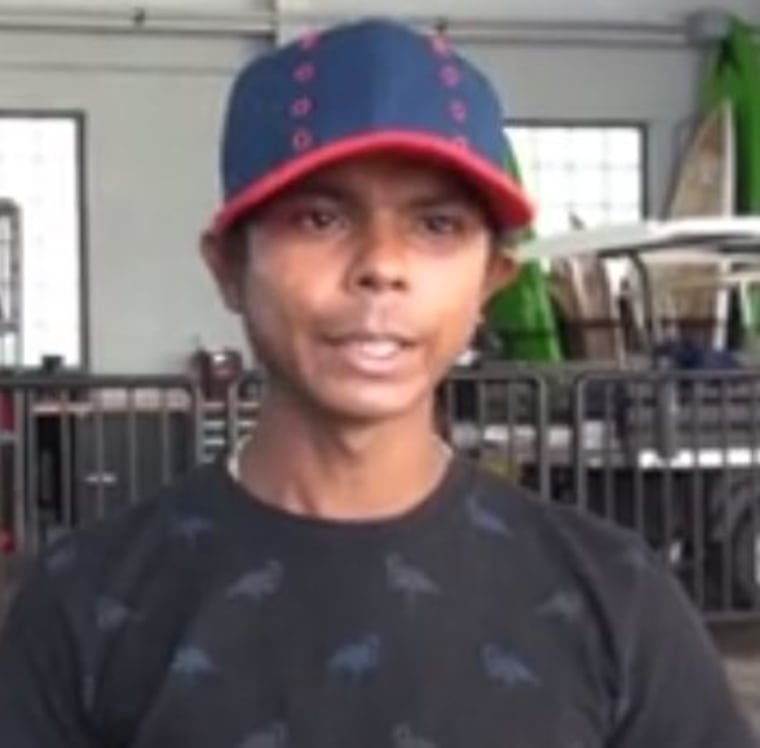 He arrived on dry land in Honolulu on Wednesday, it added, saying the sailor was "in good condition" and "happy" to have survived.
The sailor told officials his group of four set off from Colombia more than two months ago.
When the engine of their 23-foot skiff failed they found themselves adrift and were forced to eat fish and seagulls to stay alive, he told the Coast Guard.
His boat was spotted on April 26 some 2,150 miles southeast of Hawaii by a 618-foot cargo ship, the Panama-flagged Nikkei Verde.
Related: Castaway Who Spent Year Lost At Sea Sued for $1M
"This mariner ... is very fortunate the crew of the Nikkei Verde happened upon him, as the area he was in is not heavily trafficked," said Lt. Cmdr. John MacKinnon with the Coast Guard in Honolulu.
The Coast Guard did not name the mariner but said from there he was taken closer to Hawaii and transferred to a 45-foot Coast Guard vessel before taken ashore to Honolulu.
The bodies of his compatriots were not aboard the tiny vessel when it was found but the sole survivor was able to produce their passports, the Coast Guard said in a statement.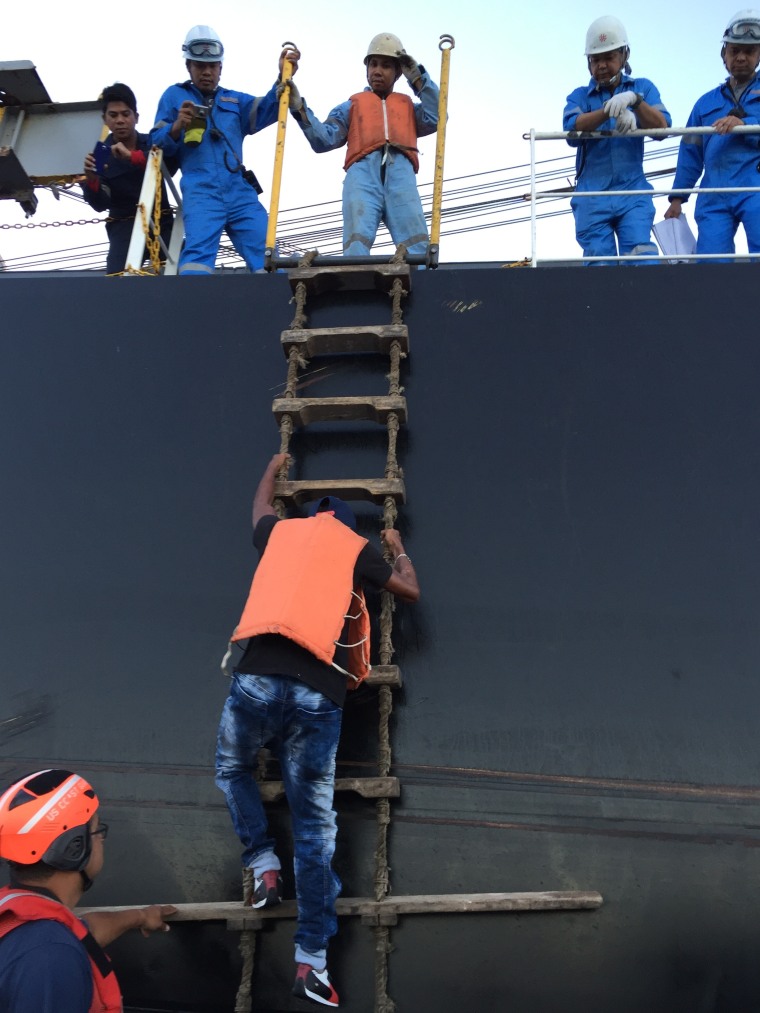 "He thanks the people that picked him up, for rescuing him," said a translator, speaking for the surviving mariner in Hawaii. "He feels very bad for what happened to his friends that he was on board with. He said he would have loved it if his friends from the boat would have been here with him."
The man was handed over to the Colombian consulate Wednesday, the Coast Guard told NBC News. The authority said it was not investigating further as neither the boat nor the individuals involved were American.