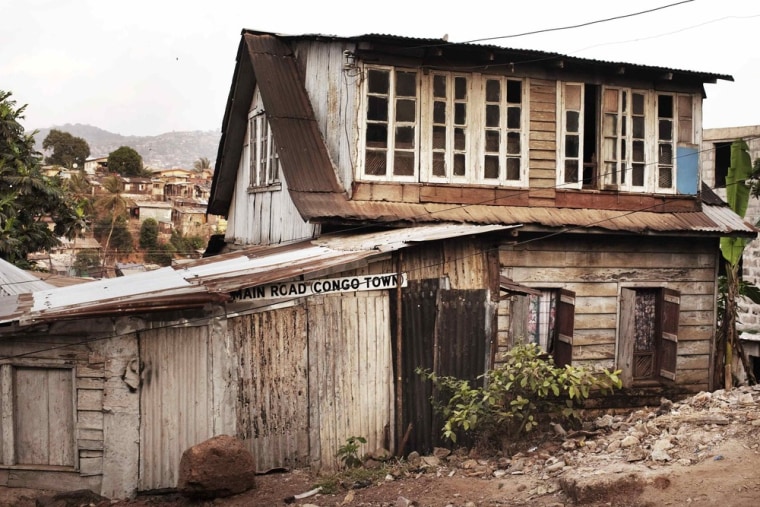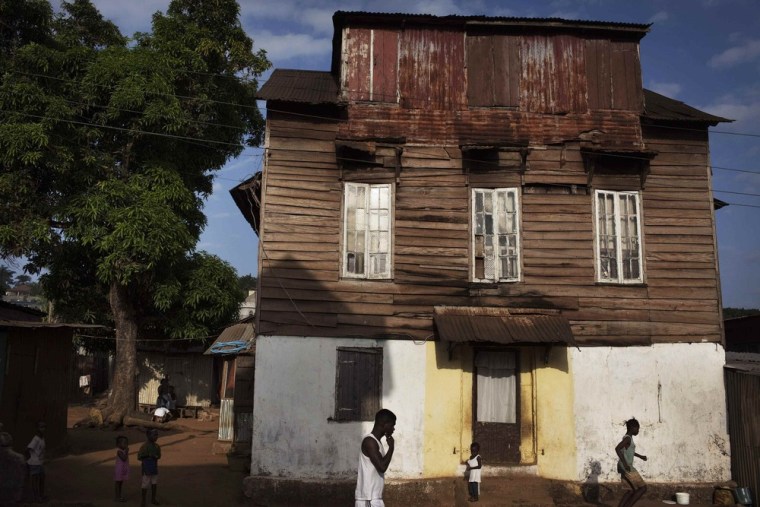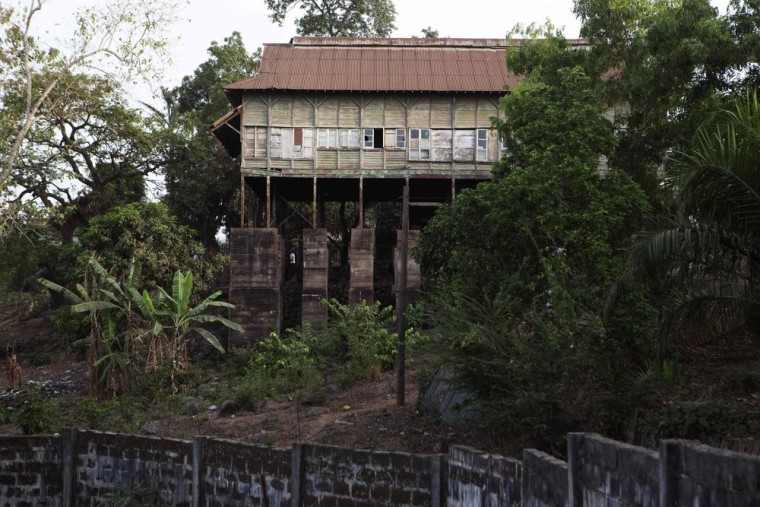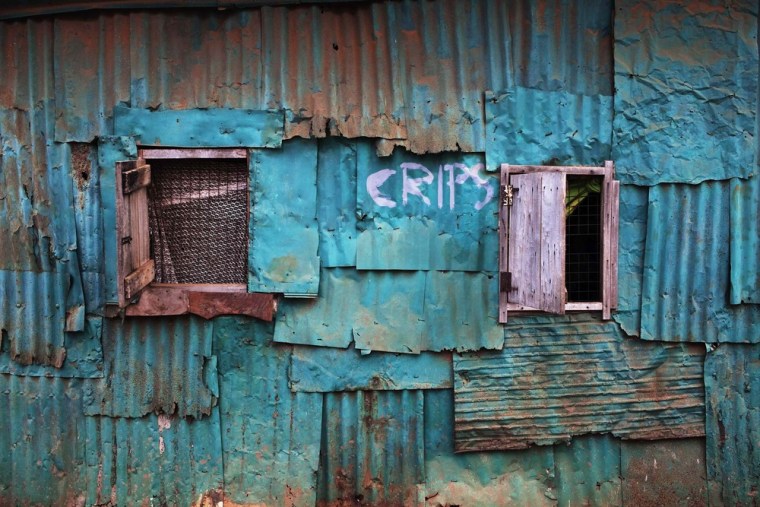 Reuters reports that some of the wood used in construction came to Sierra Leone in ships, carried as ballast:
Isa Blyden, a documentary producer who has researched Freetown architecture, sees the origin of the houses in the arrival of the 'Nova Scotians' to Sierra Leone.
These former American slaves and free blacks sought refuge with the British during the American Revolutionary War. After the British defeat they were evacuated to Nova Scotia in Eastern Canada, and in 1792 a contingent came to Sierra Leone.
Blyden sees the original single-storey Freetown Board House as a reconstruction of the cabin-like structures built a little earlier on the American eastern seaboard.
"The style of house was being built in America in 1776," Blyden said.
See more images of architecture from around the world in PhotoBlog.
•Sign up for the msnbc.com Photos Newsletter