Today the Space Shuttle Enterprise, known to space geeks as OV101 (OV = orbiter vehicle), arrived on the back of NASA's only remaining Shuttle Carrier Aircraft at JFK airport in New York City. Lucky duck that I am, thanks to our own Week In Geek blogger, Summer Ash, I got to be among the crowd to welcome the Enterprise to her new home.
More pictures from up close and personal after the jump.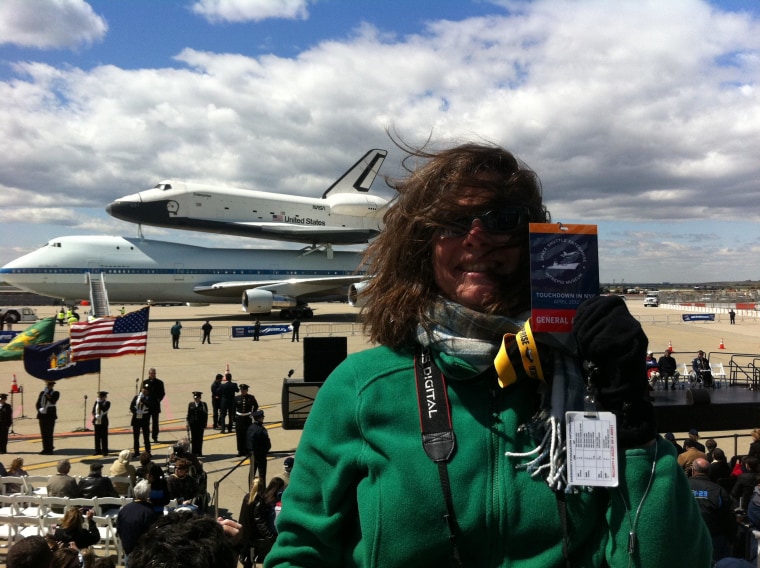 Yeah, it was a windy day.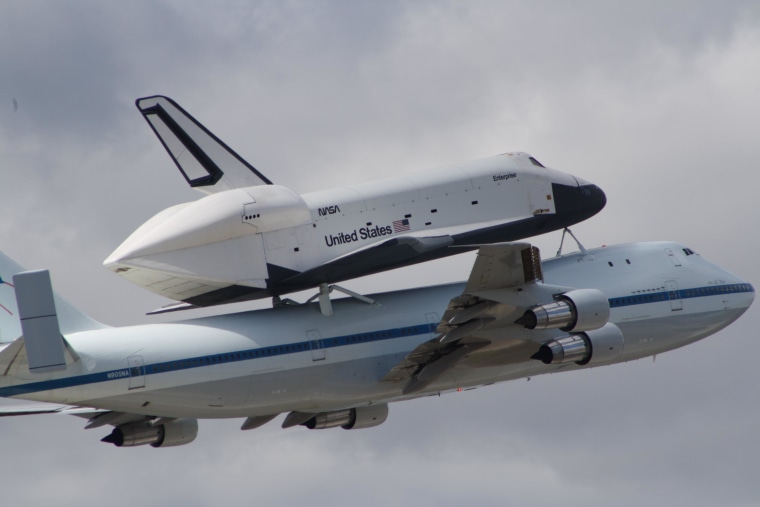 The wind beneath her wings.
A metaphor for the Space Shuttle program.