A former chief of staff to a Florida congressman has pleaded guilty in a scheme to illegally request absentee ballots online, an incident that computer experts said was the first documented cyberattack on a U.S. election.
Jeffrey Garcia, who had worked for Rep. Joe Garcia, D-Fla., pleaded guilty Monday in a Miami-Dade County court to one felony and three misdemeanor charges. In a plea deal, he will serve 90 days in jail and 18 months on probation. The two men are not related.
Jeffrey Garcia was accused of directing an attempt to request nearly 2,000 absentee ballots through the Miami-Dad elections website for the Aug. 14, 2012, primary election. County contractors and staffers spotted the flurry of requests and thwarted the attempt. The requests were noted in a grand jury investigation, but the state attorney's office closed the case in January without being able to identify a suspect.
That changed when The Miami Herald reported on the case in February. Jeff Garcia resigned on May 31, and the congressman's communications director, Giancarlo Sopo, resigned at the end of June. Investigators raided homes of a cousin of Sopo and of a former campaign manager for the congressman, John Estes. It was unclear whether other charges would be filed in the case.
In entering his guilty plea, Garcia told the judge that he intended for the ballots to be delivered to the registered voters. The congressman's campaign would then target those voters in an attempt to gain their votes.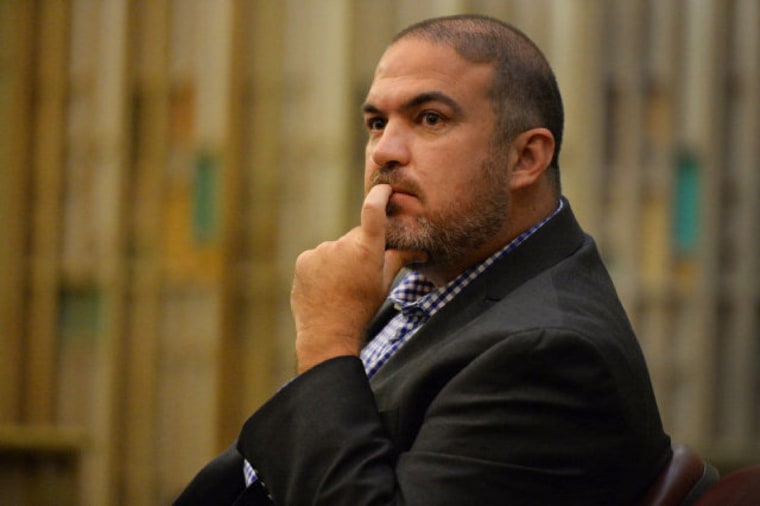 "My intent and actions were calculated merely to increase voter participation," Jeffrey Garcia told the judge.
In the end, the number of votes involved would not have swayed the election. The congressman easily won his primary and was re-elected last November.
Rep. Garcia has said that he was unaware of the scheme.
In a statement issued Monday, Rep. Garcia said that "while these actions were wrong … no ballots were touched or manipulated in anyway and no voter had their votes interfered with or impeded in any way."