Two members of Congress have offered distant hope to the family of terminally ill baby Charlie Gard by saying a committee had voted to give the child permanent residence in the United States.
The problem is that the amendment that would grant Gard and his parents visas to travel to the U.S. so he can undergo experimental treatment in the U.S. has no actual power yet.
Yes, the amendment to Homeland Security Appropriations Bill was voted on and unanimously passed by the House Appropriations committee Tuesday.
But that is just a first step in a long process. In order for the legislative proposal to become a law, it must be voted on by both the full House and Senate and be approved by the president.
Yet Rep. Kevin Yoder, R-Kan., tweeted Tuesday "@HouseAppropsGOP voted today to give lawful permanent residence to #CharlieGard so he can come to the US for world class medical care."
Rep. Jeff Fortenberry, R-Neb., also tweeted that an amendment had been passed that "grants permanent resident status to #CharlieGard."
British media, which has given non-stop attention to the fate of the ill child, was quick to seize on the passage of the amendment as a sign that the infant was on his way to the States.
A Telegraph headline read: "Charlie Gard granted permanent resident status in U.S. 'so he can get the medical treatment he needs.'"
And an Independent headline said "Charlie Gard granted permanent residence in US by Congress 'to fly to America for treatment.'"
Related: American Doctor Arrives to Examine Terminally Ill Baby
But the legislative process does not work that way. The amendment will have to go through several more steps before it could become a law and grant Charlie or his parents legal status in the U.S.
When NBC News reached out to two representatives for Charlie's family in London, they declined comment.
Time is not on Charlie's side. The 11-month old boy suffers from the rare genetic condition, which causes progressive muscle weakness and brain damage.
Related: Lawmakers Call for U.S. Residency for Terminally Ill Baby Charlie Gard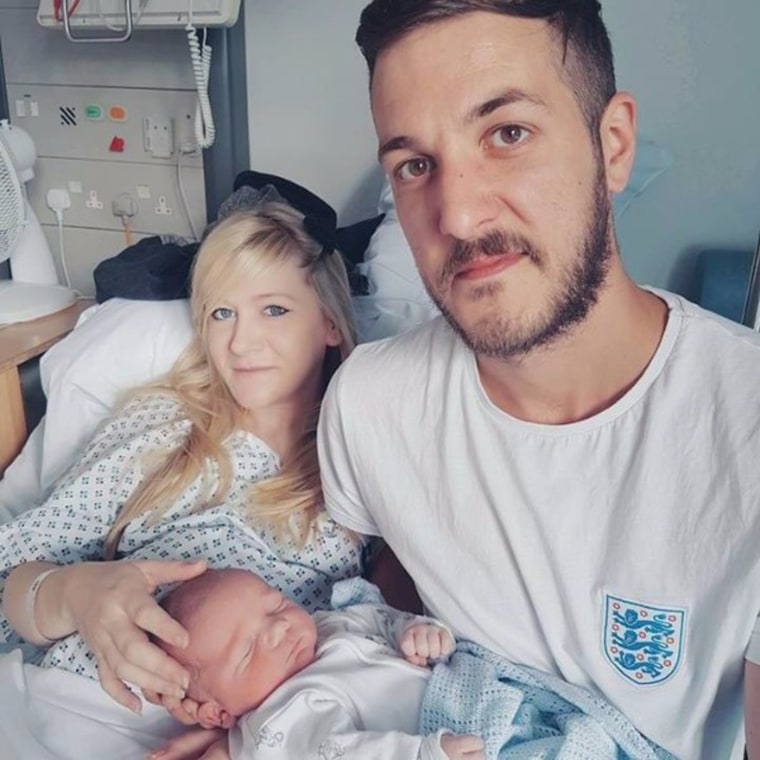 His parents, Connie Yates and Chris Gard, have raised $1.8 million to take him to the U.S. for experimental therapy but doctors at Great Ormond Street Hospital (GOSH) where he is being treated say further therapy would cause more suffering.
Related: Charlie Gard Parents Storm Out Of Court
Britain's courts have so far backed the doctors' position, ruling that transferring Charlie to the U.S. would prolong suffering without a realistic prospect of success.
But the case was reopened earlier this month at England's High Court after two overseas hospitals approached GOSH with possible evidence of alternative treatments that might help Charlie's condition.
Charlie made international headlines earlier this month after President Donald Trump and Pope Francis commented on his case.