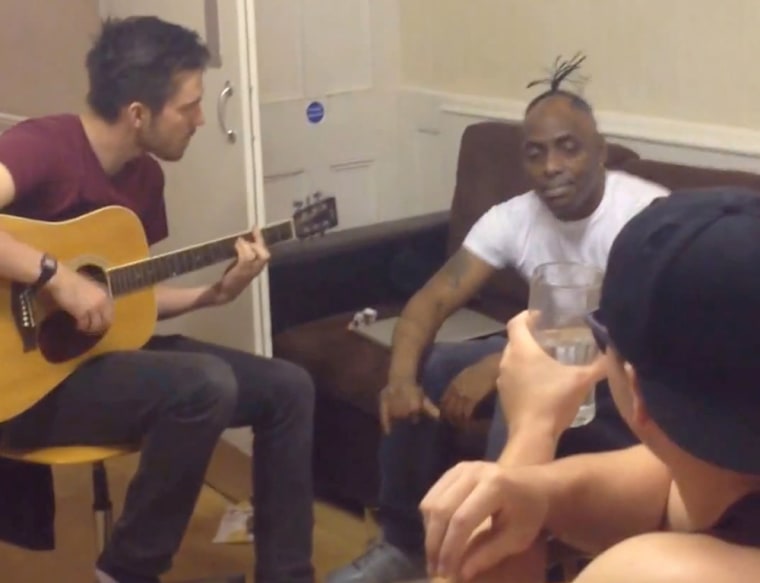 LONDON — It was hardly a Gangsta's Paradise, but hip-hop legend Coolio made himself at home with a group of British college students, cooking them dinner before performing a selection of his hits.

The 50-year-old rapper, who has sold 17-million albums worldwide was performing in Preston, an industrial town in the north of England, and ran into the group of undergraduates at an after-party.
"He came back to our house afterwards, and told us that he wasn't busy that night so would come over and cook us dinner," one of the students wrote on the Reddit website.
After taking them to a nearby grocery store to stock up on ingredients, the rapper — who released "Cookin with Coolio" in 2009 — took them back to their digs and whipped up a meal.   
"We had Coolio's Caprese Salad, Chicken á la Daaaamn, and Peach Crumble. We also videoed a cooking show ("Cookin' with Coolio")," the Reddit post said, adding that he even washed the dishes afterwards.
"(He is) very particular on hygiene," they wrote, before going on to describe the former fireman - real name Artis Leon Ivey Jr — as a "great guy" with "some really profound thoughts."
"It was fascinating," they said. "He shared a lot of thoughts about his time with Tupac, including how he spoke with him the day he died. A lot of insight in to his upbringing and life on the streets. He is pretty switched on."
They added: "I not only learned how to sharpen a knife last night, but a lot of deep life lessons from Coolio. All whilst sipping from a bottle of Patrón."
Another wrote: "We decided to take a break from the cooking and have a jam session. Most surreal night of our lives! 4.15 is rapping at its best!"
Sitting on the humble brown sofa, surrounded by students, he was filmed performing a selection of his well-known hits including his worldwide smash "Gangsta's Paradise."
After it was posted on YouTube Wednesday night, the 5-minute clip went viral and it has already attracted 760,000 views.