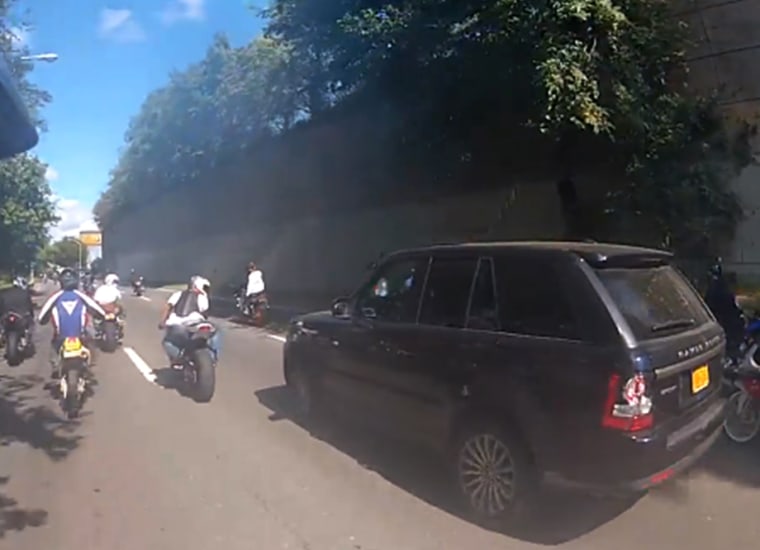 A New York Police Department officer caught in the middle of the investigation of the beating of an SUV driver by a pack of motorcyclists is an undercover cop who worked in a deeply sensitive role, several sources tell NBC News. 
The officer essentially lived the undercover role he portrayed, which is so sensitive, according to one source familiar with his role, that he had a NYPD handler assigned to him who would meet with him regularly. It is not known why the officer was riding with the group that organized Sunday's ride. 
Two law enforcement officials confirmed Friday that the unidentified cop came forward four days after the harrowing beating of the SUV driver — which was captured on camera and became a viral video that has gotten millions of hits — and Internal Affairs is investigating. This information was first reported by the New York Post. 
There could be some concern for the undercover officer's safety now, and the cases he was working on could be compromised because of this, the sources said. 
The driver, Alexian Lien, and his wife were out on Sunday with their little girl to celebrate their wedding anniversary when a group of bikers swarmed his Range Rover on the parkway, forcing the vehicle almost to a halt, the family said. In fear of his life, Lien told investigators he plowed through the crowd of bikers, running over one man, who was seriously injured.
The officer could not step out of his role and announce he was a police officer, the sources said. One source suggested that his undercover status also could explain why he waited until Wednesday to come forward. 
Five other police officers are under investigation for possibly being present during the incident. Those officers are not known to have been in undercover roles, and may not have known the identity of this officer.
There is no evidence that any of the officers took part in Sunday's assault on Lien in the Washington Heights neighborhood.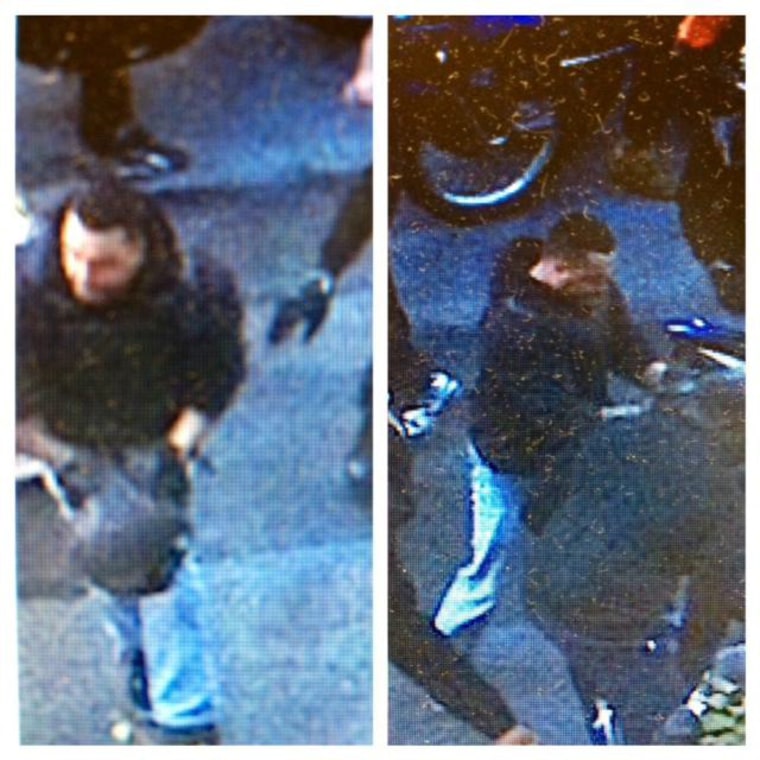 In another development on Saturday, police sought the public's assistance identifying a third suspect in connection with the beating of Lien. Police released two photos showing the unidentified man, who they said is being sought for questioning.
On Friday, police said a 35-year-old Brooklyn man, Robert Sims, had been arrested and charged with first-degree attempted gang assault, second-degree gang assault, first-degree attempted assault, second-degree assault and criminal possession of a weapon. NBC News was unable to reach Sims for comment.
Sims was arraigned on Saturday on the following charges: gang assault in the first degree, assault in the first degree and criminal possession of a weapon in the third degree. The gang assault charge carries a sentence of five to 25 years.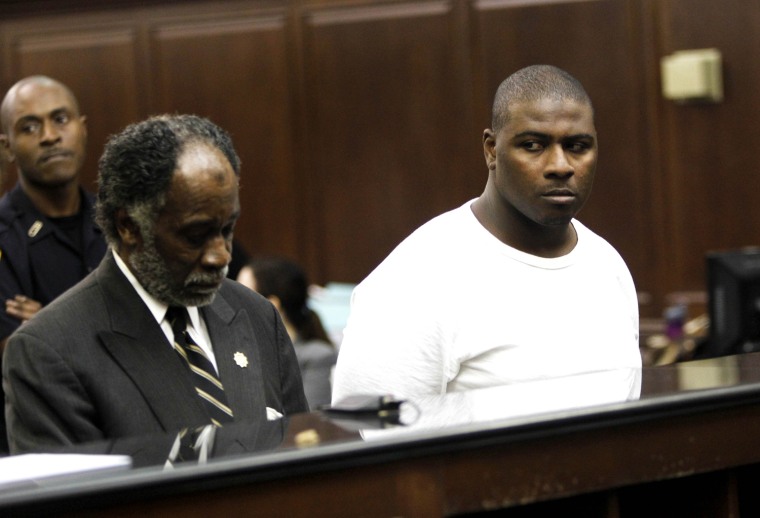 Another suspect, Reginald Chance, 38, of Brooklyn, turned him in to police on Thursday. Chance is believed to be the man seen on video using his helmet to break the driver's side window of the Range Rover that he and other bikers chased on the West Side Highway before allegedly yanking the driver out of the car and assaulting him.
Chance was charged Saturday with gang assault in the first degree, assault and criminal mischief. 
Related story
Dangerous new breed of biker gang seeks Internet glory, taunting police
Also on Friday, the rider who was run over, Edwin "Jay" Mieses, was portrayed as an "innocent victim" who was trying to calm tempers and disperse the crowd after the fender bender.
"His sole intention was to defuse the situation," said his family's new high-profile lawyer, Gloria Allred.
At a Manhattan news conference, Allred said Mieses, 32, had his back to the Range Rover and was trying to get fellow bikers to walk away when he was struck "at top speed."
More from NBC News Investigations: