Growing up in India, Licypriya Kangujam has already felt the impact of climate change. Now, it is up to the United States and other rich nations, the 11-year-old says, to compensate for the "loss and damage" being suffered by countries like hers.
Licy, as she is known, is one of India's most vocal climate activists, as well as one of the youngest people at the United Nations climate talks in Egypt this month.
"My generation is the victim of climate change, but I don't want our future generations to face the consequences of inaction by our leaders," she told NBC News by phone from Sharm el-Sheikh, a Red Sea resort town in Egypt, where leaders and diplomats from almost 200 countries are gathered for the summit, known as COP27.
"This is a fight for the future of our planet — our future."
"Loss and damage" funds are on the summit agenda for the first time, and have been demanded by dozens of developing nations — including many in South Asia — that say rich nations should pay for historical emissions that are the main cause of climate change today. The U.S., which had previously blocked the idea, now says it is open to discussions. 
Licy, who sold tea and coffee at a market stall outside New Delhi to raise money for her trip to COP27, said she plans to hold the governments there accountable.
"Our leaders keep giving beautiful speeches," she said. "They keep blaming each other for climate change and fail to take up collective efforts."
About 1 billion children around the world are at "extremely high risk" of exposure to climate and environmental hazards, according to UNICEF. Licy found herself among them in 2018, when Cyclone Titli ripped through India's coastal areas.
The storm and the resulting floods killed scores of people and affected 6 million in the eastern state of Odisha, where Licy then lived. The catastrophe inspired her to become a climate activist. 
"I saw children losing their parents, many lost their homes," she said. "I wanted to do something for my people and for my generation."
The following year, Licy and her family moved to New Delhi. The move gave Licy and her younger sister access to better education, but they struggle with air quality in the city, which has been called the world's most polluted capital.
Smog in the city of 20 million was exceptionally bad the week before the climate summit, leading to the closure of schools and other curbs on activity. One Twitter user called the situation a "crime against humanity."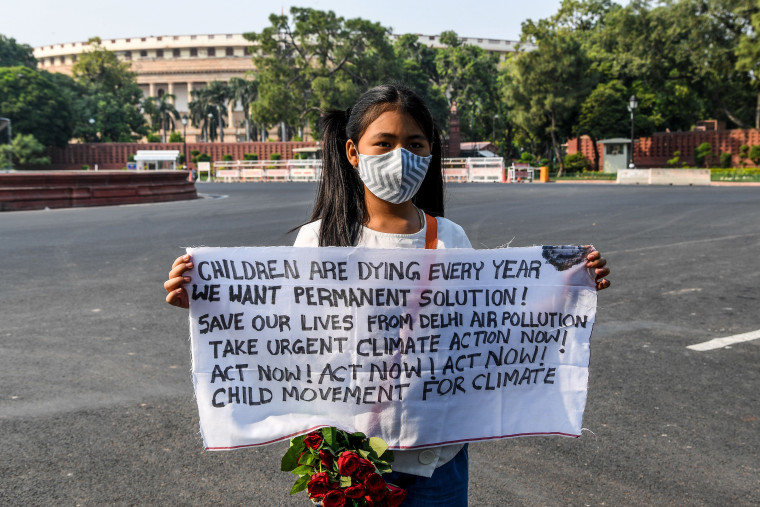 Of the world's 50 most polluted cities, 42 of them are in India, Pakistan and Bangladesh, according to the Swiss technology company IQAir. 
But pollution is not the only climate challenge South Asia is grappling with. A record-shattering heat wave in India and Pakistan earlier this year threatened hundreds of millions of people, as well as the crucial wheat harvest, in what scientists say is likely to become an increasingly common event. 
Summer flooding in Pakistan that was described as the worst in the country's history killed more than 1,700 people, left a third of the country underwater and displaced 32 million people, or half the population of Britain. Millions more have been affected by deadly flooding this year in Nepal, India and Bangladesh.
Speaking at the climate summit Monday, Pakistani Prime Minister Shehbaz Sharif said his crisis-hit country needed debt relief and climate compensation after the floods, which caused $30 billion in damage.
Millions of people are heading into winter without shelter or livelihood, he said. Huge lakes of stagnant water have transformed the landscape in the south, giving rise to waterborne diseases.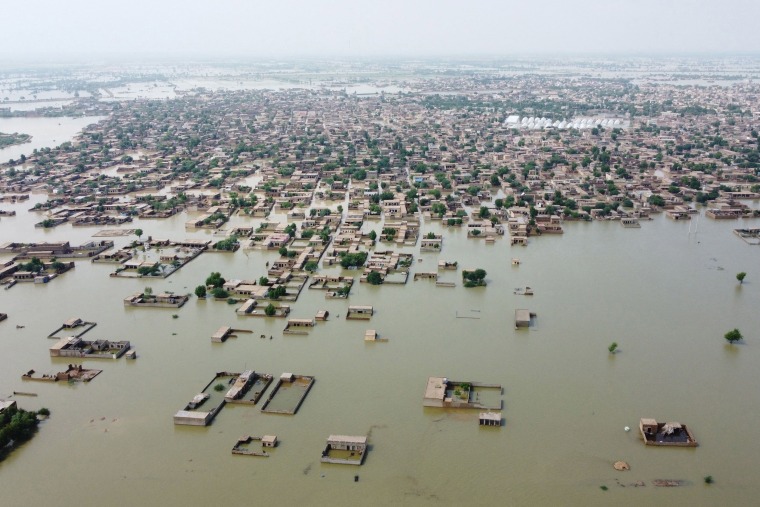 Though Pakistan has mobilized every available resource for the national relief effort, Sharif said, "Our journey to recovery will be held back by increasing public debt, rising international energy prices and no real access to adaptation funds."
Licy, whose activism has taken her all over the world, has amplified calls for climate compensation on social media platforms like Twitter, where she has more than 160,000 followers. She also founded the Child Movement, a climate advocacy group through which she "spreads knowledge to other children."
Inspired by her, Licy's classmates have sworn off single-use plastic and often join her at demonstrations, tree-planting events and garbage cleanups. One of their main demands is the inclusion of climate education as a mandatory school subject.
"There will be no climate solution without climate education," Licy said.
That includes educating her own government, as well: In protests in front of Parliament, Licy has called on Indian Prime Minister Narendra Modi and lawmakers to enact a climate change law limiting India's carbon emissions. The country of 1.4 billion is the third-largest emitter of carbon dioxide after China and the United States, though its per capita emissions are lower than the world average.
Licy's experiences tell her it won't be easy to get world leaders to act on their climate promises.
"Nothing has changed," she said. "Insects and animals are dying, forests are vanishing, and glaciers are melting."