More than 50 people were arrested London Thursday as protesters clashed with police during a Million Mask March to coincide with the country's annual Guy Fawkes celebrations.
The global protest event, coordinated by the Anonymous hacking collective, was organized to demonstrate against government austerity measures and inequality.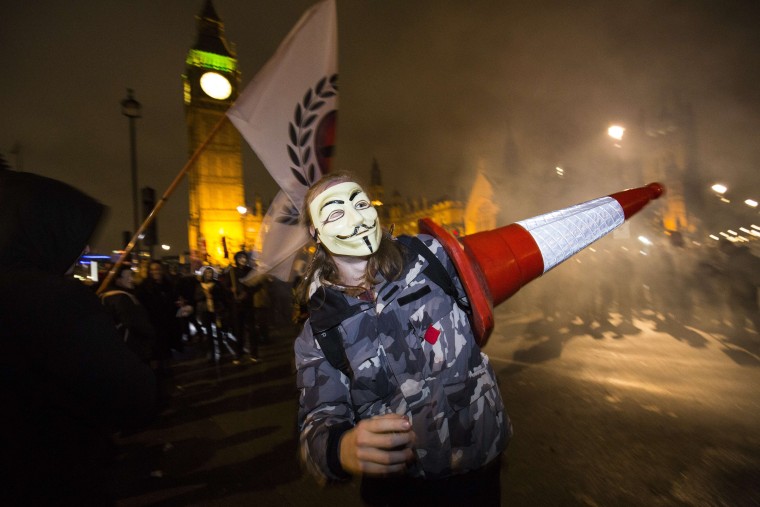 Four police officers were injured, according to London police commissioner Sir Bernard Hogan-Howe, including a mounted officer who was thrown from his horse after fireworks were thrown in their direction. Six police horses were injured during the protest, and a police car was set on fire.
The protest coincided with Bonfire Night — an annual celebration of Guy Fawkes' failed bid to blow up the British parliament in 1605. Many of the protesters were wearing Guy Fawkes masks, a trademark of Anonymous.
London Metropolitan police said 48 people remained in custody Friday, and one person had been charged with assaulting an officer.