Americans stuck in countries around the world are calling on U.S. officials to help them return home as governments have restricted travel to limit the spread of the coronavirus.
Phil McMannis, a tech entrepreneur, and his wife, Jerri, have been trying to get home to Boston from Fez, Morocco, since Friday. It was the last leg of a yearlong trip around the world. Their flight on March 22 was canceled, and the couple has had no luck trying to rebook.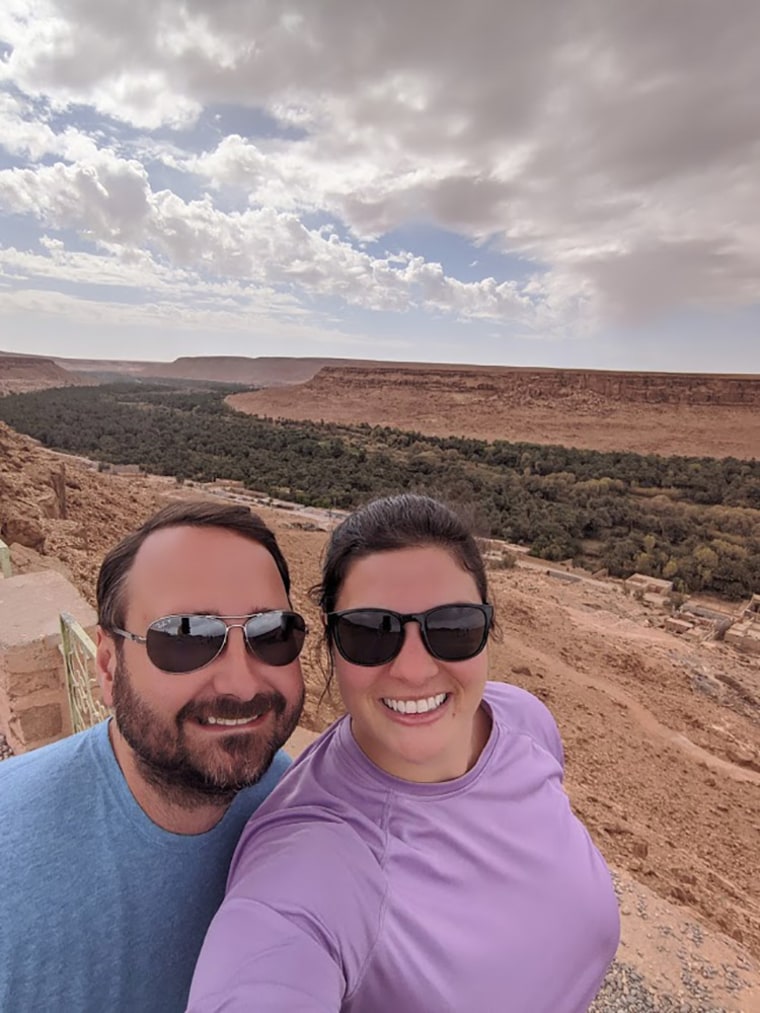 "It's a scary situation, but we are doing the best we can to stay positive," McMannis, 36, told NBC News on Tuesday.
"The local people are offering to help and are talking to us, but our own government has said nothing," said McMannis, adding that he had reached out to the U.S. Embassy and his senators.
On Sunday, Morocco, which hosts some 12 million visitors a year, including 304,000 Americans, suspended all international flights. It has 37 confirmed cases of the virus and one death.
A State Department spokesman told NBC News on Tuesday that the U.S. government has successfully evacuated hundreds of U.S. citizens in the past few weeks. However, "such flights do not reflect our standard practice and should not be relied upon as an option for U.S. citizens abroad who may be impacted by the ongoing spread of COVID-19. U.S. citizens should make plans using commercial travel options."
Later, the U.S. Embassy said in a statement that it had organized 30 flights leaving Agadir and Marrakech to London in the following days.
Mary Marland of Boulder, Colorado, traveled to Morocco on Friday with her husband and two children for a friend's wedding. While they were on the flight, President Donald Trump announced the first in a series of travel restrictions on people entering the U.S.
The family rebooked so they could leave on Sunday, but that flight was canceled, as were two following flights.
"Information is unreliable. Every cancellation happened without a rebooking option, and I've spent hours on the phone will the airlines," said Marland, 42, who is now staying at a mostly empty hotel in Tangiers.
Along with worrying that the hotel will soon close, Marland is also concerned about the expense of both staying there and paying for meals.
"I am terrified of the idea that this is going to go on beyond this week," she said, adding that breakfast alone for their family of four cost $90.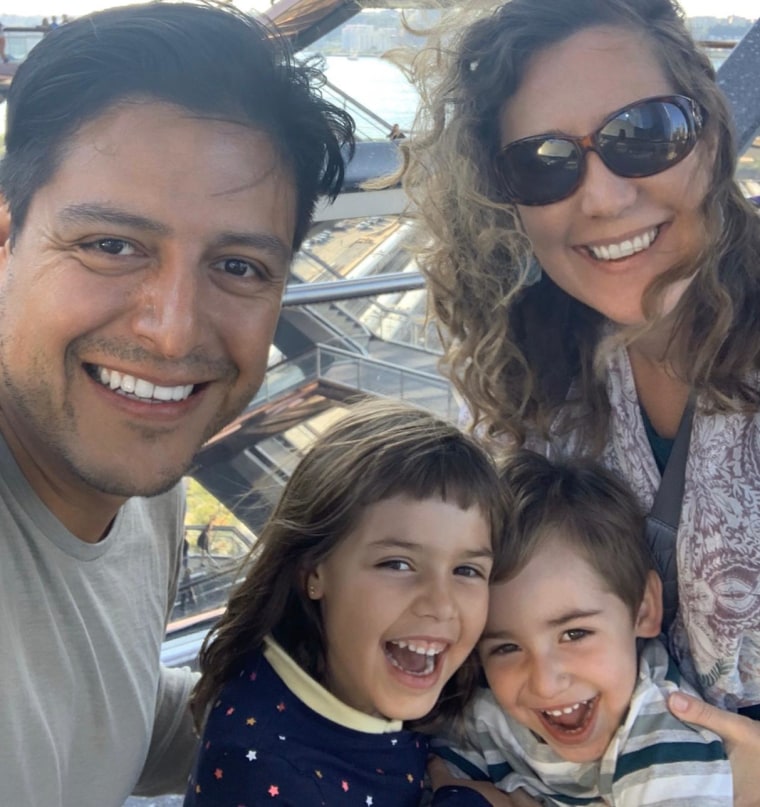 Both Marland and McMannis complained about what they said was a lack of help and information from U.S. authorities.
Elsewhere, Americans traveling abroad as the coronavirus has spread around the world have struggled to return home, caught up in worldwide travel restrictions and flight cancellations. Many Americans returning from abroad have encountered chaotic health screenings at airports that clearly broke virus-fighting rules against crowds, according to The Associated Press.
Embassies around the world have released information for U.S. citizens, advising them to leave as soon as possible.
In Algeria, the U.S. Embassy tweeted that American citizens should "consider going directly to #AlgiersInternational Airport to book a flight, as flight availability may become increasingly limited or cease altogether over the coming days."
The message from Argentina was similar, with the embassy advising U.S. citizens with plans to leave to "explore all options for departing via air, land or maritime routes while options remain."
The number of confirmed coronavirus cases worldwide has now risen to more than 185,000, and 7,330 people have died.
Etta Moen, a student, left Spain, the world's fourth-most infected country, on Tuesday to return home to Kenmore, Washington. After learning on Thursday that her semester abroad program had been canceled, Moen turned to her parents for help booking a flight home from Alicante through Barcelona and London.
"It felt like taking a gamble booking a flight and not knowing if it would be canceled," said Moen, 20, from London's Heathrow Airport, as she waited for her flight to Seattle. "I was checking the websites for all the airports and the airlines that I would be flying through every day."
With more than 11,000 confirmed cases, Spain has been under partial lockdown since Saturday night and residents are allowed to leave their homes only to go to work, buy food or visit a pharmacy or hospital. Nearly 500 people in the country have died from the virus.
Reid Richesin, 21, spent all day Tuesday at the airport in Paris waiting for his flight back to the U.S. in the evening, wanting to ensure that he made it there before France's lockdown began at noon.
Along with controls on France's land borders, French President Emmanuel Macron ordered people to stay at home and to leave only to buy groceries, travel to work if essential, exercise or for medical care.
Richesin, who grew up in Birmingham, Alabama, has lived in Paris for three years, studying at the American University. After landing in New York, he plans to go to a friends' house in Connecticut for the foreseeable future.
"It feels like everything is up in the air and could be canceled — we will just have to see," he said from the airport.