LONDON — The Northcote Arms has been a pub since 1890, surviving two world wars, several global financial crises and even the flu of 1918, which killed tens of millions of people.
Now this traditional watering hole in the east London neighborhood of Leyton is one of countless businesses around the world facing the prospect of being crushed by the spiraling coronavirus pandemic.
"It's just like quicksand," said Tuesday Roberts, 39, who runs the pub. "Every time I come up with a plan, I have to scrap it two days later. The situation just gets worse and worse."
The coronavirus continues to infect and kill more people every day, with cases in Europe now past 85,000, compared to 81,000 in China, where the outbreak was first identified.
Full coverage of the coronavirus outbreak
As well as attacking physical health, the virus is also threatening to trigger a huge wave of unemployment in the U.S. and across Europe as governments urge or force people to stay away from public spaces, such as bars, restaurants, theaters, sports venues and airports.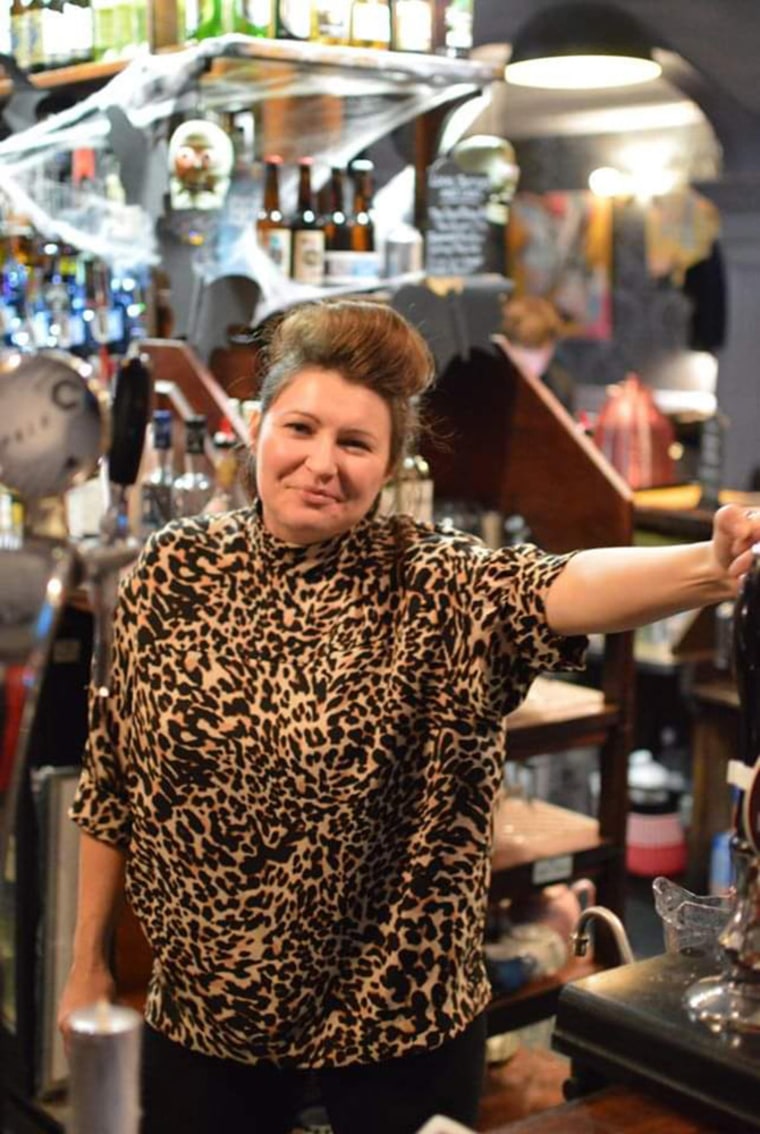 Roberts' accountant told her on Wednesday that she would have to start letting people go.
"But I absolutely can't do it — I can't do it," she said. "One of my cleaners has worked there for 25 years. I know how much her rent is. I know when it's due. Some of them live hand to mouth."
She faces a cruel dilemma: close her doors and put more than half a dozen people out of work or stay open and risk spreading the virus further.
Without any strict enforcement — the U.K. government hasn't ordered pubs to shut, instead merely advising people to stay away — she is keeping the doors open for now.
She has slathered the premises with alcohol wipes and gels, insisting that patrons keep their distance from one another, all the while weathering scorn from people on social media calling her "selfish."
Roberts is mindful of the welfare of vulnerable people in the community who rely on the pub as their only source of human contact; she also fears they may be more at risk from the virus because they are old or infirm.
In some sectors, a nightmare domino effect is already in effect: Reduced business is causing companies to lay off or furlough staff, who then cannot pay their rent, mortgages and bills. Meanwhile, freelancers and shift workers have seen their work dry up overnight.
Desperate to soften what could be an economic catastrophe, the U.S. administration and governments across Europe have proposed colossal intervention packages to prop up businesses.
But for many, the pain has already begun.
Harry Brantly is a co-founder of Frescobol Carioca, a U.K.-based luxury menswear company.
"I spoke to our chairman yesterday, and I told him that I had seen 9/11, I had seen the dot-com bubble, and I had seen the 2008 financial crisis during my previous career in finance," he said. "This feels like it's all of those put together."
Brantly's business, which employs 30 people and has hundreds of retailers around the world, is holding crisis meetings and figuring out how it can weather months with little or no revenue.
"It's beyond my imagination where things could get to," said Brantly, 38. "The big question is: When do we get back to normal, and what does the new 'normal,' in inverted commas, even look like?"
For owners of smaller businesses, the hurt is twofold because of their closer personal connections to employees.
To help them, the British government announced 330 billion pounds (about $390 billion) in state-backed loans and 20 billion pounds in other measures to deal with what it called an "economic emergency."
Finance minister Rishi Sunak promised to dig deeper if required, warning that "never in peacetime have we faced an economic fight like this one."
Businesses are able to apply for grants of 10,000 to 25,000 pounds ($11,500 to $29,000), and the hospitality industry is exempt from business rates for the rest of the year.
On Friday, the finance minister is set to announce some sort of wage relief package. Business leaders and trade unions are begging him to emulate a scheme like in Denmark, where the government has said it will pay 75 percent of wages to companies that promise not to fire anyone.
But the global cascade of job losses has already started.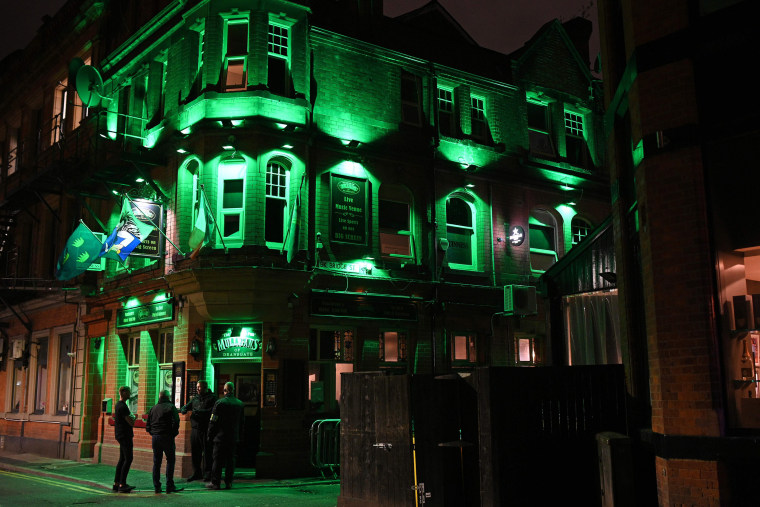 In the U.S. — where Treasury Secretary Steven Mnuchin has proposed a $1 trillion rescue package — 4 million hotel workers are already on the verge of losing their jobs or have already done so, according to the American Hotel and Lodging Association. Marriott International Inc. has started to furlough tens of thousands of staff.
Most major airlines have sounded the alarm, vastly reducing flights. Norwegian Air has already said it is temporarily laying off 7,300 employees after having grounded 85 percent of its flights.
President Donald Trump said Wednesday that an "absolute, total worst-case scenario" was that 20 percent of people in the U.S. might become unemployed. The current figure is 3.6 percent.
The crisis could be fatal for many U.K. pubs, which — despite their venerated status in British culture — were already struggling, closing by the hundreds annually even before the virus hit.
"The reality is, unfortunately, that these measures will take too long to kick in. We need cash flow and liquidity now," Emma McClarkin, CEO of the British Beer and Pub Association, told Sky News on Wednesday.
Download the NBC News app for full coverage and alerts about the coronavirus outbreak
The Northcote Arms needs to make 8,500 pounds every week just to break even, according to Roberts. Even if she were able to secure the maximum grant, it would merely stave off the inevitable.
"I've got three weeks' money in the bank — I'm going to go bust in three weeks," she said. "I really don't know if I'm going to survive."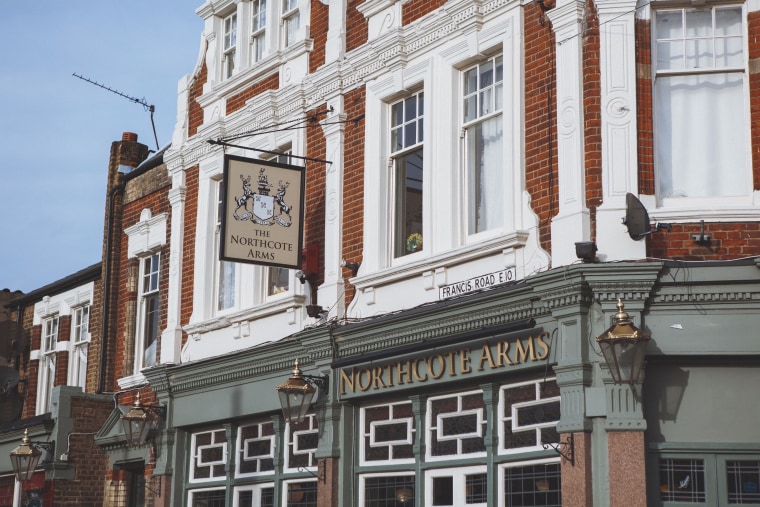 The picture is little different across town in Southwark, where Richard Hull, 31, is assistant general manager of a restaurant that was thriving as recently as Sunday. He asked that the restaurant not be named because of potential job-reduction proceedings.
After the government advised people to avoid public spaces, he saw reservations fall off a cliff. He has already taken a 50 percent pay cut, but — with the maximum government-guaranteed grant covering only a week's revenue — the future of the business and its 20-odd staff is uncertain.
"Ours is an established restaurant that's been going for 10 years, but speaking with the owner today, he is extremely nervous that this could push him under," Hull said. "It's going to be the same for so many places."
No country is immune. In France, President Emmanuel Macron told the public that they were in a "war" with the virus and said there would be "unlimited" financial aid for small businesses, with 300 million euros of bank loans and a vow not to let any company fail.
Similar measures have been announced across Europe from Spain to Sweden and the Netherlands to Greece.
However, after an influential study from Imperial College London this week suggested that some form of lockdown measures may be needed for 18 months, or at least until a vaccine is found, it remains to be seen how businesses on the front line of the coronavirus downturn can survive.