LONDON — One doctor described the machines as being like "gold."
Ventilators have quickly become the most sought-after medical device in the world because of their ability to help save the lives of some of the sickest coronavirus patients.
What worries experts is that it's increasingly clear many countries — including the United States and much of Europe — have nowhere near enough of them to keep pace with a pandemic killing exponentially more people every day.
The challenge is daunting.
The U.S. currently has an estimated 160,000 ventilators, far short of the 740,000 it would need in a "severe" pandemic like the Spanish flu of 1918, according to a study by the Center for Health Security at Johns Hopkins.
It's because of this that governments around the world have been scrambling to buy and make as many ventilators as possible. President Donald Trump even suggested that states might be better off not waiting for federal help, "if they can get them faster by getting them on their own."
British Prime Minister Boris Johnson has asked large companies that don't make ventilators, like Rolls Royce and the domestic appliance firm Dyson, to pivot toward the production of medical equipment in a way not seen outside war.
Johnson said Monday that "huge strides are being made" in these discussions with businesses, without giving specifics on numbers or a timeframe.
"We cannot make too many" has been the mantra of the British health secretary, Matt Hancock, during his recent rounds of interviews.
But some industry leaders warn that this is easier said than done.
These incredibly complex machines cost upward of $50,000 a piece, and involve international supply chains and strict safety regulations that normally take years to test and satisfy. They provide oxygen and push air into the lungs of sick patients who cannot breathe on their own.
Most young and healthy people won't need medical attention if they get the coronavirus. But ventilators can help save the lives of the older and infirm patients who develop lung complications after contracting COVID-19, the disease caused by the virus.
Countries want to avoid having their health care systems swamped by the speed of the infection, like has happened in Italy, where one doctor, Daniele Macchini, described the "tsunami" of cases that hit its hospitals, overwhelming resources and forcing heartbreaking decisions about who lives and who dies.
Many experts are warning that the U.S. and other countries are in for a similar grim experience based on the current trajectories of coronavirus infection and death rates.
In this scenario, "every ventilator becomes like gold," Macchini wrote in a Facebook post.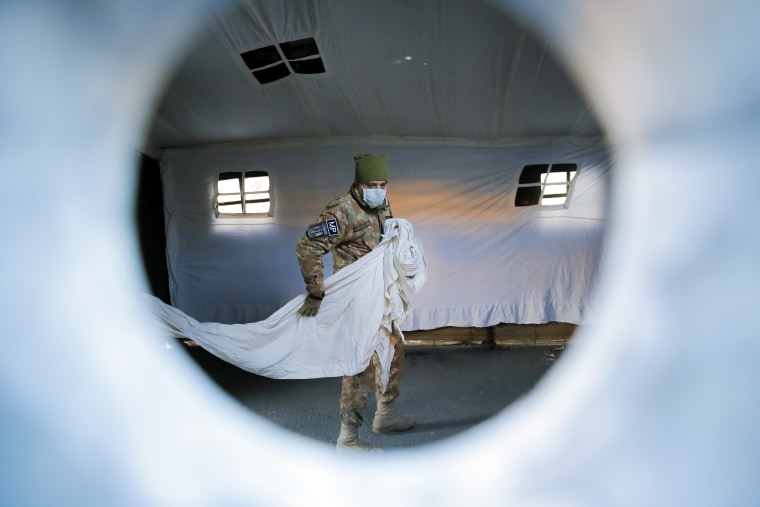 The U.S. does have thousands of machines in storage, potentially ready to be wheeled out into hospitals.
Alex Azar, the secretary of Health and Human Services, has declined to say exactly how many there are, citing "national security" concerns. But the Society of Critical Care Medicine, an American nonprofit, says there are an estimated 8,900 more ventilators stored in the Strategic National Stockpile, a network of guarded warehouses across the country.
"Tremendous supplies, but we want to acquire more," Azar said at a briefing Sunday.
The British government has sent out a clear message: If you build a ventilator, we will buy it.
The U.K. has only 5,000 of the machines and estimates it will need 20,000 more "under a reasonable worst case scenario," according to the country's Department of Health.
On Monday, the COVID-19 Response Team at Imperial College London, which has been advising the government, released modelling data that showed just how severely the virus could outstrip current critical care capacity in the U.K. and the U.S.
The British government said it is working with "a number of manufacturers" to build "a basic, functional ventilator" that's far cheaper and easy to produce than a standard model, the Department of Health said in an email to NBC News.
This timescale would upend the industry norm for such an intricate piece of technology.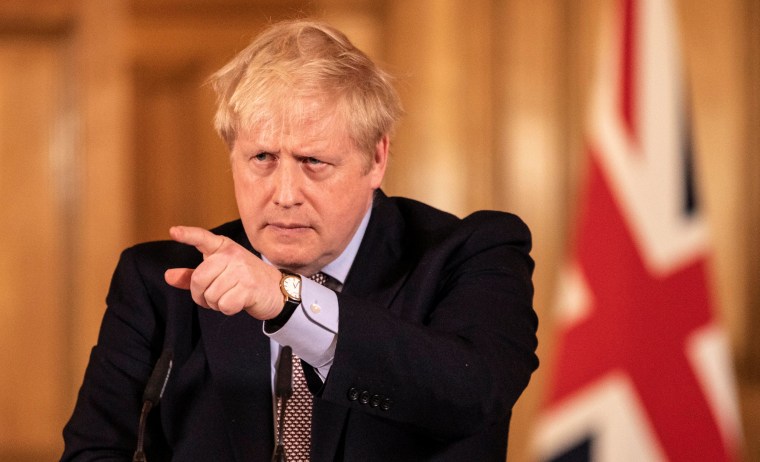 In normal times, it would take two to three years for a newly designed ventilator to pass the necessary regulatory checks and be approved for use in hospitals, according to Charles Bellm, managing director of Intersurgical, a leading global supplier of medical ventilation products, who remains skeptical about London's fast-tracked plan.
"We should throw everything at it, and we might well be able to solve this problem, but it's going to require a total relaxation of the regulatory side of things," he told NBC News. "Standards aren't just made up. They are developed over a long time, due to things that have happened over the years, such as a battery failing or a piece of software going wrong."
Bellm's firm does not make ventilators themselves but the associated equipment, so any market newcomer would not represent a competitor for him. He said he wanted to make clear just how challenging this process will be so the public does not believe the government's strategy is a fait accompli.
"They won't just have to make the ventilator, they'll have to make the software, too, which is very complicated," he added. "Just remember, Dyson has never made anything that has kept someone alive. They make stuff that warms people up or dries their hair. So it's a bit different."
The British government regulator that oversees these products, the Medicines and Healthcare Products Regulatory Agency, said that given the exceptional circumstances it would "take swift action to allow medical devices without formal regulatory approval to be used in the U.K."
Bellm, however, believes a more realistic plan would be for existing ventilator manufacturers to work with industry newcomers on existing designs. That might involve car plants and others refitting their production lines, building machinery that usually takes at least three months to test and fast-tracking its approval.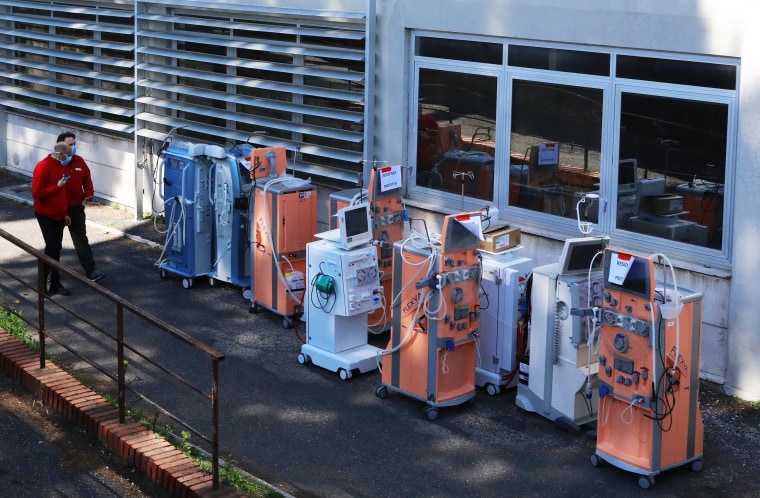 Similar collaborative efforts across government and industry are being made in Europe and indeed the world, Bellm said, in addition to countries' trying to buy up everything already rolling off production lines. Germany has ordered 10,000 new ventilators, and Italy 5,000.
"These manufacturing facilities of these companies are very advanced. They can be adapted," said professor Lenny Koh, a supply chain expert at the Sheffield University Management School, who was more optimistic about the idea. "I think that is definitely feasible."
One firm, the Swiss-based Hamilton Medical, which usually makes 15,000 ventilators a year, ramped up its production by 30-40 percent, its chief executive, Andreas Wieland, told Reuters.
"There's a huge discrepancy between available ventilators and the need," he said. "Turkey has ordered many ventilators, China has ordered many devices, the United States — actually, everyone is ordering."
Bellm said that one respiratory product sold by his company has received more orders in the past three months than in the previous 15 years it's been available.
It's not just the regulation, though. International supply chains mean countries will have to continue working together rather than looking out for themselves.
Italy criticized other European countries for not coming to its aid sooner, pointing out that it was China, rather than any of its neighbors, who first sent medics and supplies.
Swedish Enterprise Minister Ibrahim Baylan has warned against countries becoming more insular and detached from the world. "We must find our way back to cooperation," he said.
Reuters contributed to this report.