As coronavirus cases look set to pass 2 million worldwide Tuesday, the pandemic's devastating march across the globe is casting a spotlight on the efforts of world leaders handling the crisis.
In France, President Emmanuel Macron admitted failings and struck a humble note in a televised national address Monday evening, stating that his office had been insufficiently prepared and caught off guard, in particular, with a lack of medical equipment.
"Were we ready for this crisis? Clearly not ready enough, but we have faced up to it," he said. "We had to adapt constantly because this virus was unknown and even today much about it remains mysterious. Let's be honest: Events revealed weaknesses, deficiencies."
Although the number of patients in France's intensive care units was falling, he said, the epidemic was still not under control, as he extended lockdown measures until May 11. He added that testing and the hope of a vaccine would fully get the country back to work.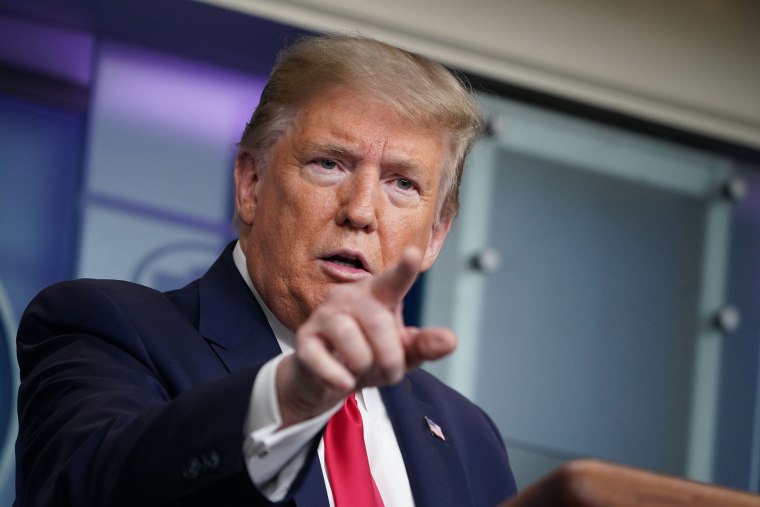 Hours later in the United States, which leads the world's death toll for the coronavirus, President Donald Trump held a combative daily press briefing hitting back at reports that suggested his administration had wasted time at the onset of the outbreak.
"Everything we did was right," Trump told reporters after playing a campaign-style video defending the White House's response to the crisis. "I saved tens of thousands, maybe hundreds of thousands, of lives," he said.
On Tuesday, Trump is set to formally launch an "opening our country council," which will be made up of economic, medical and political experts to steer the country's reopening transition.
Trump is eager to get the country back up and running, he told reporters Monday.
"We're going to boom," he said. "It's going to go quickly. Our people want to get back to work, and I think there's pent-up demand."
Trump has called the decision to ease the coronavirus measures the "biggest" of his life. There is likely to be a tussle on whether that decision comes down to the president alone or whether governors and local officials will exercise their authority to order states and cities to end public health measures, political experts say.
Elsewhere, in Russia, President Vladimir Putin also struck a changed tone, acknowledging to officials in a televised meeting that the situation was becoming more serious.
"We have a lot of problems, we don't have anything especially to brag about and we definitely mustn't relax," he said, urging officials to use the bought time to stem the flow of the virus.
Putin also suggested that the Russian military may be called in to take on a larger role, having worked abroad aiding other countries in their coronavirus responsees.
An earlier move to send medical aid to the United States angered Russian critics of the Kremlin, who cast it as a publicity stunt that squandered precious resources lacking in Russia's own regions. The Kremlin denied that and said Moscow could now expect help from the U.S. in the future.
In India, Prime Minister Narendra Modi also addressed his 1.3 billion population during a national television broadcast Tuesday, outlining his decision to extend the world's largest lockdown to May 3. Modi warned of the economic sacrifices needed to save lives as the number of coronavirus cases crossed 10,000, according to Reuters.
Download the NBC News app for latest updates on the coronavirus outbreak.
"From an economic only point of view, it undoubtedly looks costly right now; but measured against the lives of Indian citizens, there is no comparison itself," he said.
Health experts in India have warned that widespread contagion could be disastrous in a country where millions live in dense slums and the health care system is overstretched.
The initial scramble to shut down India sparked an exodus of millions of workers from urban industries — such as textiles and construction — to their villages, raising concerns about spreading the virus.
Neighboring Pakistan is also due to decide on how to proceed once its lockdown ends Wednesday; the expectation is that some curbs will be lifted.
In Africa, meanwhile, countries previously hit by deadly Ebola outbreaks are using the lessons they learned to fight the coronavirus pandemic, experts say, because they know how to rapidly track down, screen and quarantine potential patients.
Conflict-torn Somalia confirmed 35 new cases of the coronavirus, bringing the total to 60 across the country, with the health minister urging the public to stay home and maintain social distancing measures.
In nearby Sudan, a comprehensive three-week curfew is to begin April 18 across the capital, Khartoum, to combat the pandemic, according to the state news agency.
The World Health Organization has said progress is being made in African countries, with 47 nations on the continent now able to test for COVID-19, up from two at the start of the outbreak. Only Comoros and Lesotho have no reported cases to date, according to the WHO.
Reuters contributed to this report.