A 32-year legal mystery over the death of a baby in Australia's outback came to an end on Tuesday when a coroner ruled that a dingo stole infant Azaria Chamberlain, bringing closure to a case that split national opinion and attracted global headlines. 
A Northern Territory coroner told a packed courtroom Tuesday that a dingo or dingos took Azaria Chamberlain from a campground near Uluru - a haunting monolith formerly known as Ayers Rock - ABC News Australia reported.
Her parents always maintained their daughter was taken by a dingo, an Australian native wild dog. Her body was never found. 
Her mother Lindy Chamberlain served three years for murder. Her father, Michael Chamberlain, was given a suspended sentence for being an accessory. Both were exonerated  in 1987 but Azaria's official cause of death remained undetermined until now.
The case was made into a major motion picture, "A Cry in the Dark," starring Meryl Streep as Lindy Chamberlain, in 1988.
"Obviously we are relieved and delighted to come to the end of this saga," Lindy Chamberlain, now known as Lindy Chamberlain-Creighton, told reporters outside the court.
Michael Chamberlain told reporters in the Northern Territory capital Darwin that the report gave those involved a chance to move on.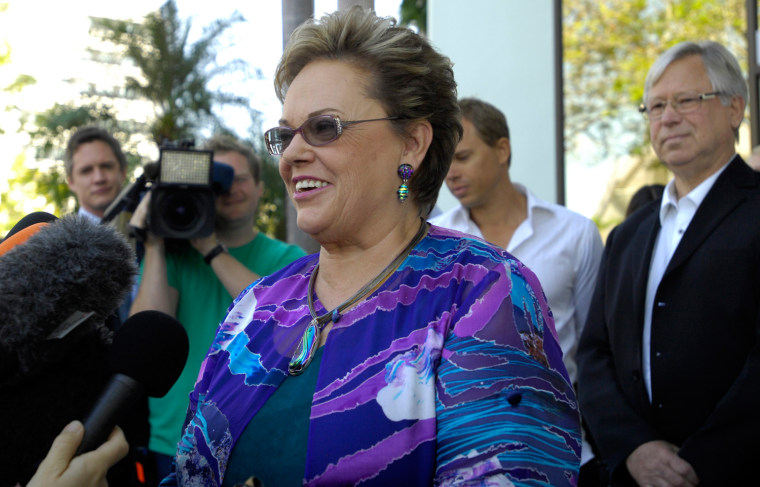 "This has been a terrifying battle, bitter at times, but now some healing, and a chance to put our daughter's spirit to rest," he said.
'Attacked and taken by a dingo'
Northern Territory Coroner Elizabeth Morris found evidence from the case proved a dingo or dingoes were responsible for nine-week-old Azaria's death and ruled that her death certificate should read "attacked and taken by a dingo." 
"What occurred on 17th August, 1980, was that shortly after Mrs Chamberlain placed Azaria in the tent, a dingo or dingoes entered the tent, took Azaria and carried and dragged her from the immediate area," Morris said. 
In an emotional finding, Morris then offered her condolences to the Chamberlains and one of their sons, who were in the Darwin court room.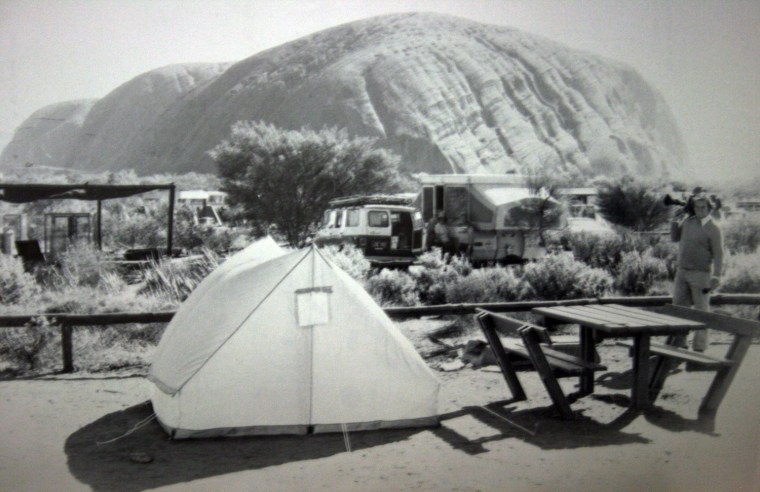 "Please accept my sincere sympathy on the death of your special loved daughter and sister Azaria. I am so sorry for your loss," she said to the family. "Time does not remove the pain and sadness of the death of a child." 
A first inquest in 1981 supported the parents' account but, a second inquest in 1982 overturned that finding and recommended Lindy and Michael Chamberlain stand trial over Azaria's death. 
Lindy Chamberlain, then pregnant with her fourth child, was convicted of murder and sentenced to life imprisonment. Michael Chamberlain was convicted of being an accessory and given a suspended sentence. 
A judicial inquiry, known as a Royal Commission, overturned the convictions in 1987, leading to Lindy Chamberlain's release. A third inquest in 1995 returned an open verdict. 
The latest inquest, however, heard new evidence of several dingo attacks on humans, including details of how a nine-year old boy died in Queensland after being attacked in 2001. 
Msnbc.com staff and Reuters contributed to this report.
More world news from msnbc.com and NBC News:
Follow us on Twitter: @msnbc_world