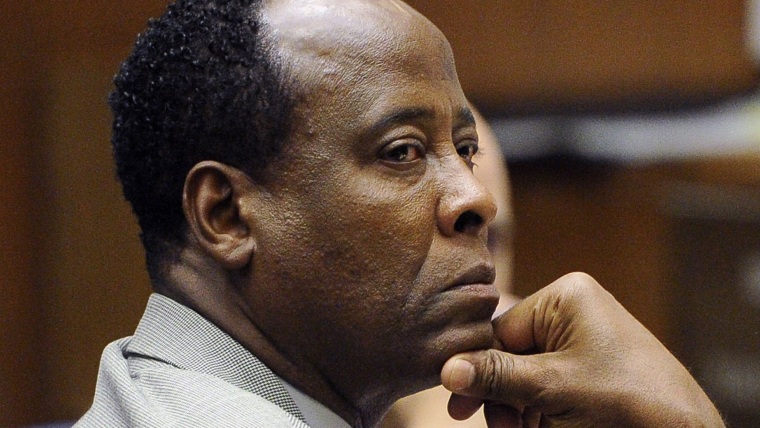 A California appellate court refused on Wednesday to overturn the conviction of Michael Jackson's personal physician, Conrad Murray, who was found guilty of involuntary manslaughter in the death of the pop star.
The three-judge panel of California 2nd District Court of Appeal unanimously upheld Murray's 2011 conviction, ruling that there was sufficient evidence and there were no errors during his trial.
Grenada-born Murray, 60, was released from a Los Angeles jail in October after serving two years.
Murray's six-week trial in 2011 grabbed global attention after Jackson, preparing for a series of comeback concerts in London, died unexpectedly in 2009 at age 50 from an overdose of the surgical anesthetic, propofol.
Prosecutors successfully argued at the trial that Murray, who was hired by concert promoter AEG Live as Jackson's general practitioner, was grossly negligent in administering the powerful anesthetic, which was used to help the singer sleep.
Murray's attorneys presented the case that Jackson had injected himself with the powerful anesthetic.
The cardiologist's current attorney handling his appeal, Valerie Wass, said she anticipated an appeal would be filed to the California Supreme Court.
"I'm always of the opinion that he has a better chance in the (California) Supreme Court or federal court," Wass said.
Murray, whose medical license was either suspended or lapsed in California, Nevada, Texas and Hawaii, has said he wants to practice again, but so far his appeals have been turned down.