The confirmed death toll from a fire that swept through a retirement home in a small Quebec community last week was raised to 14 on Monday, police said.
Another 18 people remained missing and presumed dead in the tragedy at the Residence du Havre in L'Isle-Verte.
Most of the people living in the home were 75 years and older.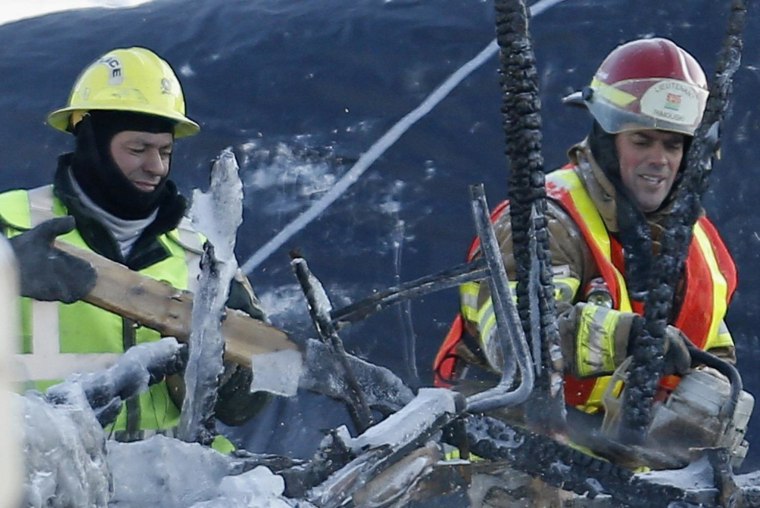 Weather conditions, including strong winds, frigid temperatures and poor visibility, have hampered efforts to recover the bodies from the charred but frozen rubble.
But special crews late Sunday had some success melting thick ice encasing the burned remains by using steam and hot air, CTV reported.
On Monday, four more bodies were discovered and added to the death toll, up from 10, police said.
Meanwhile in Ottawa, Canada's capital, members of Parliament observed a moment of silence Monday for the victims. And Prime Minister Stephen Harper announced he planned to attend an official commemorative ceremony in L'Isle-Verte on Saturday.
On Sunday, some 1,000 people mourned the dead in a special mass at a local church for what a local priest called "a first step toward healing."