First lady Michelle Obama arrived in Beijing on Thursday, beginning a hotly anticipated week-long visit during which she will promote education and cultural ties.
Obama, who is accompanied on the trip by her daughters and her mother, is expected to spend Friday with China's charismatic first lady, Peng Liyuan, who is admired at home as both a glamorous songstress and fashion icon.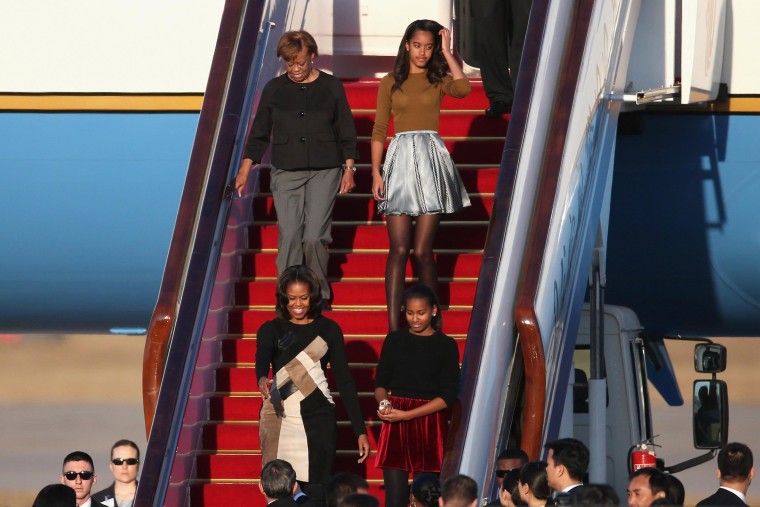 Besides Beijing, the Obamas will visit the western historic city of Xi'an and the southern city of Chengdu, where they will visit a panda reserve.
— Reuters