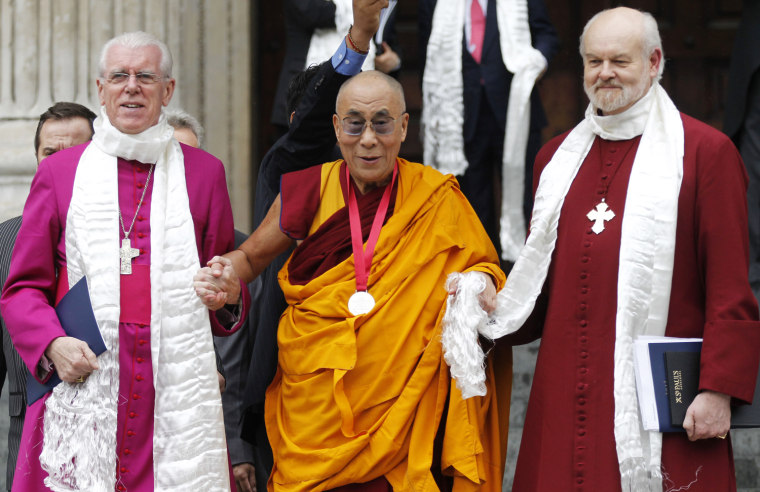 The Dalai Lama received the 2012 Templeton Prize for his work linking science and wider questions of faith and religion. The Tibetan Buddhist spiritual leader was given the prize, which comes with $1.7 million, today at St. Paul's Cathedral in London.
Most of the money from the award will be given to Save the Children, and the rest to two charities which provide research and education in science and Buddhism.
See more images of the Dalai Lama in PhotoBlog.
Related story: