The owner of a home-built submarine has told Danish police and a court that an international journalist last seen aboard his vessel died in an accident and that he buried her at sea, according to a statement released Monday.
Thirty-year-old Kim Wall from Sweden boarded Peter Madsen's submarine which subsequently sank earlier this month.
Police previously said Madsen told them he had dropped off Wall from his submarine but later gave another explanation, which they did not reveal.
Madsen was rescued by the Danish Navy but Wall has not been since the submarine went under despite the fact it has since been recovered and searched.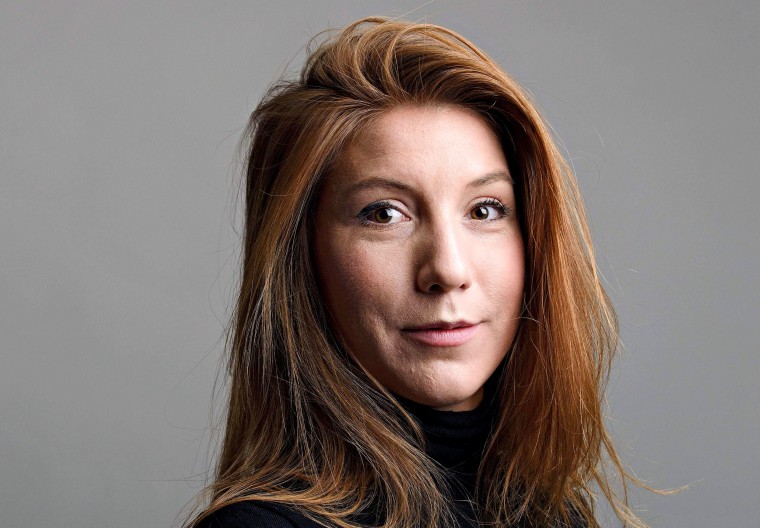 Madsen, 47, was arrested on preliminary manslaughter charges, which Reuters reported he denies.
The case is being heard in private, or behind "closed doors," but some details were made public Monday after a request from the prosecutors office and defense attorneys.
"The defendant has explained to the police and the court, that there was an accident on board which caused Kim Wall's death and that he consequently buried her at sea at a non-defined location in the Bay of Koge," the statement read.
"Copenhagen Police may additionally disclose that the preliminary charge of manslaughter is upheld. As the investigation of the case is still covered by 'closed doors,' no further information can be given."
Police have previously stated it appeared the 40-foot vessel, known as UC3 Nautilus, had been deliberately sunk.
Monday's police statement also noted that the vessel traveled along the Bay of Koge and Oresund in southern Denmark — where divers have been searching in the period since.
Wall's family previously told The Associated Press that Kim worked in many dangerous places as a journalist, but it was unimaginable that "something could happen" so close to home.