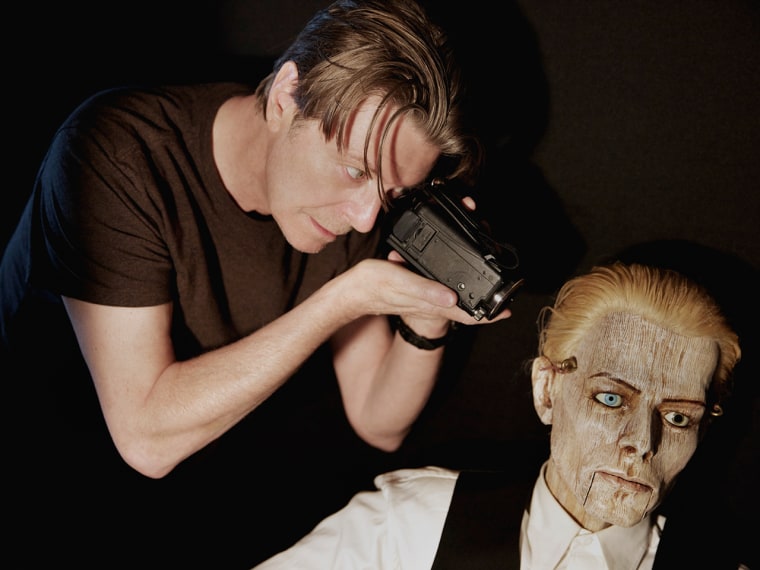 When David Bowie needed a music video for his new single "Love is Lost," he didn't waste time working out a budget or hiring major guest actors. He just picked up his camera and filmed around his New York offices over the course of a weekend. 
Final cost? $12.99 for a thumb drive to download the finished video.

According to a press release from Bowie's reps, the video received a world premiere at Wednesday night's Barclaycard Mercury Prize awards, and has only just gone public. Bowie wrote, shot and edited the video himself, and it features a series of fairly creepy-looking large puppets including a Bowie replica, down to his unusual eyes. There's also a fair amount of hand washing going on.
Bowie wasn't totally alone; he had his assistant Jimmy Kring and best bud Coco Schwab to handle the camera and continuity (and sandwiches, said the release), but it was essentially a one-man production. And the song? A moody meditation that includes a riff from Bowie's own 1980 tune "Ashes to Ashes."
The remix of the song, along with five new studio tracks will be coming out on Nov. 5 as part of a three-disc collectors set (and download) called "The Next Day Extra."