A perfect Marathon day, then the Unimaginable - Boston Globe columnist Kevin Cullen's take on what was lost in the Boston Marathon bombing. 
It would be wrong and a cliche to say we lost our innocence on Monday afternoon … We lost our innocence on another perfect day, in September, 12 years ago. But we lost something Monday, too, and that is the idea that we will ever feel totally safe in this city again.
THIS rendition of the National Anthem by Boston Bruin fans Wednesday night
The Culprits- David Remnick writes in The New Yorker about the history of the two Boston Marathon Bombing suspects. 
The Tsarnaev family had been battered by history before—by empire and the strife of displacement, by exile and emigration. Asylum in a bright new land proved little comfort. When Anzor fell sick, a few years ago, he resolved to return to the Caucasus; he could not imagine dying in America. He had traveled halfway around the world from the harrowed land of his ancestors, but something had drawn him back. The American dream wasn't for everyone. What they could not anticipate was the abysmal fate of their sons, lives destroyed in a terror of their own making.
The cover of Sports Illustrated pays tribute to the first responders to the marathon bombings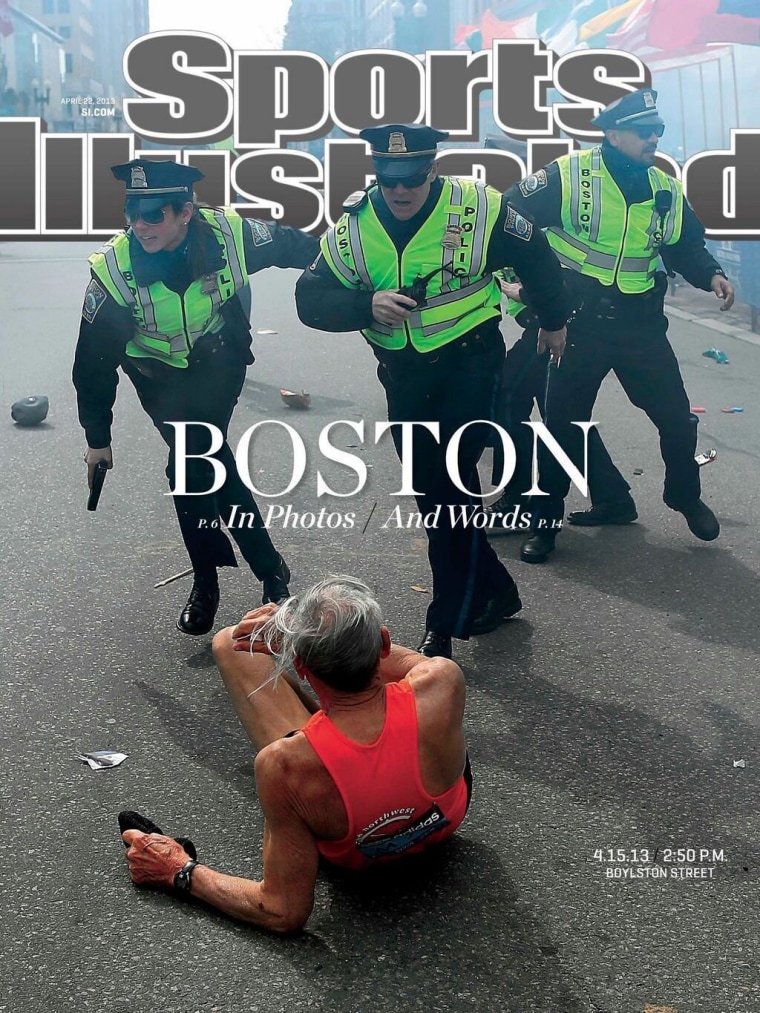 Singer Neil Diamond surprised fans Saturday with a performance of Sweet Caroline, the Boston Red Sox unofficial anthem, during the 8th inning of their game against the Kansas City Royals. (They won, by the way) Watch the video here. 
These pictures of a deserted Boston during the manhunt on Friday.