RIYADH, Saudi Arabia — In a country where gender segregation is strictly enforced, it was a striking sight.
Women and men sat together Tuesday as some 3,000 business people, investors and officials from dozens of countries gathered in the capital of highly conservative Saudi Arabia.
Soaring music and a multimedia presentation featuring Albert Einstein and 14th century Muslim scholar Ibn Battuta greeted attendees to a three-day "global investment event."
Dubbed "Davos in the desert" — a reference to the annual World Economic Forum in Switzerland — the conference is the first of its kind.
"This is not just buzz, not just symbolic," said Elliot Hentov, the head of research at State Street, one of America's oldest financial institutions. He was in Riyadh alongside the company's chief executive officer and others.
Among the A-listers attending the Future Investment Initiative are former French President Nicolas Sarkozy, former U.K. Prime Minister Tony Blair and Secretary of the Treasury Steven Mnuchin, International Monetary Fund Managing Director Christine Lagarde and Larry Fink, the chairman and CEO of the world's largest asset manager, Blackrock.
Central bank governors and finance ministers are on hand along with investors intent on finding new markets and investments.
The world's biggest oil producer and the Middle East's largest economy is putting on the event at a critical time — as it seeks to transform its economy, government and, by some measures, society.
"Things are changing, and the government needs to get credit for that," said Maria Pou, the head of global strategy consultants BP Partners. But that it isn't easy. "They are modernizing by forced march — they don't have a choice."
The tone was set by the powerful Crown Prince Mohammed bin Salman, who said change was vital to ensure the future of the country.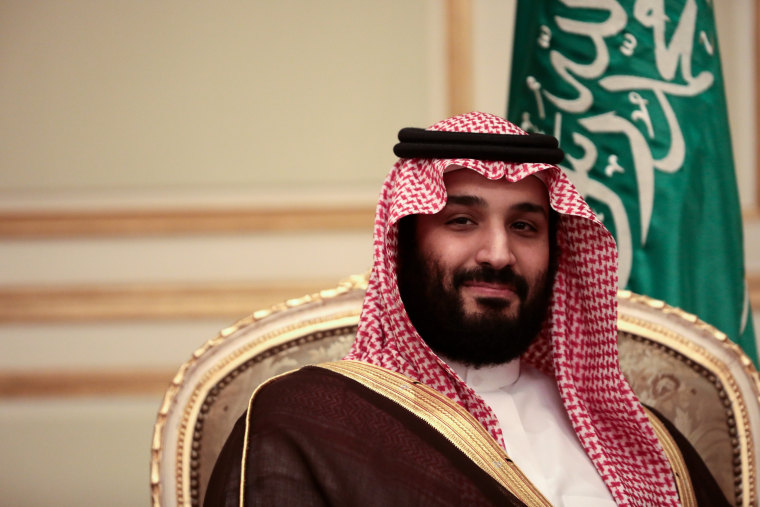 "Seventy percent of [the Saudi] population is under 30 and we won't allow the 30 percent to hold them back," he told the conference in comments carried live on Saudi television during the afternoon.
Bin Salman also promised to restore "moderate, open" Islam.
"We will not spend the next 30 years of our lives dealing with destructive ideas," he said. "We will destroy them today. We will end extremism."
Bin Salman's message seemed to be that the sometimes dizzying change in the kingdom is necessary and positive.
The 32-year-old crown prince has driven economic and social transformation once considered unthinkable in Saudi Arabia, changes aimed at opening the kingdom to a diverse foreign investment, and getting its own citizens to work.
But there is much to be done before the world's biggest oil producer becomes a center of finance and tech, according to State Street's Hentov.
"It is early on in the process and the to-do list is so long — it is a monumental task," he added.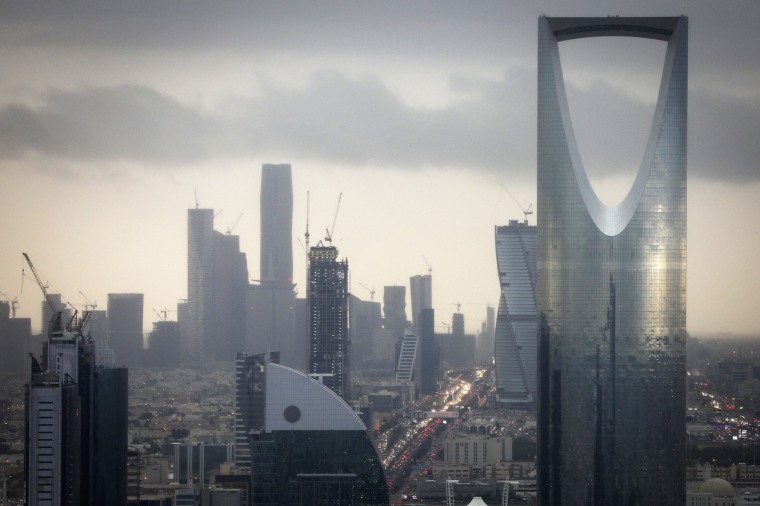 Two years ago there would have been "zero chance" of stopping in Riyadh to check out investment opportunities, said Emmanuel DeSousa of Princeville Global, a San Francisco-based venture capital company focused on technology companies.
That's changed.
"This is now a must stop if you focus on tech and innovation," he said standing alongside the founder of one of the startups that Princeville has backed — Berlin-based Auto1 Group.
The conference is the centerpiece of the crown prince's Vision 2030 transformation plan.
Unveiled in April 2016, Vision 2030 is aimed at reducing the country's reliance on oil and making it globally competitive — no mean feat given that petrochemicals account for more than half of the Saudi economy and more than 90 percent of government revenues.
State-owned oil giant Aramco has long funded generous subsidies and services for the country's citizens.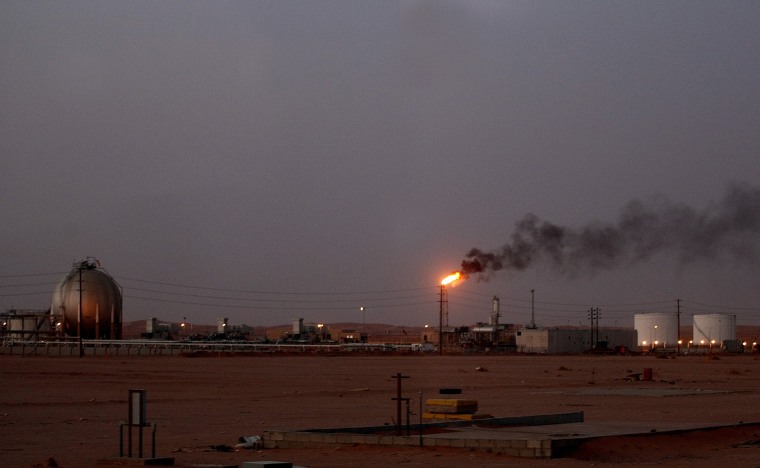 The announcement to sell a stake in the world's biggest oil company shook international markets. Bin Salman said the sale of just 5 percent could raise $100 billion — the largest initial public offering ever.
A booming population — half of whom are under the age of 25 — and recent plunging international oil prices propelled the dramatic change, but it has been a long time coming, according to Sadad Al-Husseini, a former executive vice president and board member at Aramco.
"We know we have to convince investors to invest," he said. "If you want to generate employment for a lot of young people you have to grow a whole sector of business that is not developed — travel, leisure and services. You have to convince foreign investors that they can do business there."
While not directly related to investment, the royal decree issued on Sept. 26 to allow women to drive is seen as part and parcel of the societal shifts going on in the kingdom. The status of women is seen as a litmus test for how open Saudi Arabia is to foreign ideas and investment.
The future may look rosy from within the confines of an upscale hotel in the center of Riyadh, but the way ahead for the kingdom is more complex.
Saudi Arabia remains a challenge for many to do business in. Potential visitors complain that visas are hard to come by and the bureaucracy is opaque. Some officials, meanwhile, have been accused of corruption.
The economic environment also poses a challenge.
"Change is welcome by some but not so much by others"
According to a poll of economists by Reuters released on Oct. 12, the country's economy is expected to shrink next year amid historically low oil prices and as the government cuts spending. It would be the first time it has contracted since the 2009 global economic crisis, according to the IMF.
Clouds have also gathered over the Aramco sale, amid reports that it could be delayed or even not happen altogether — although the company's chief executive insisted that the deal was on track Tuesday.
Meanwhile, some Saudis are struggling to adjust to the change brought in from on high, with the effort to wean consumers off of government subsidies hitting people hard.
A stark example of this is that at the beginning of 2016, diesel and gas prices went up as much as 70 percent, while water prices were raised by 200 percent.
"Change is welcome by some but not so much by others," according to Jason Tuvey, a Middle East economist at London-based Capital Economics. "Cutting subsidies was a big move given how dependent households were on cheap electricity and water."
The economic changes have gone hand-in-hand with social ones that have been welcomed in some quarters.
In recent years, the feared religious police have also lost the power to make arrests, and women can go to sport stadiums — changes popular with many young people but sure to cause unease among some of the kingdom's conservatives.
Pou, the strategy consultant, experienced this divided sentiment firsthand. After arriving for the conference and seeing that "abayas" — a robe-like dress — weren't mandatory for attendees, she walked outside the hotel without the all-encompassing outfit.
Cars honked their horns, Pou said, and one woman leaned out and shouted: "Where's your abaya!"