/ Source: Associated Press
Iraq won the men's soccer Gulf Cup for the first time since 1988 with a 3-2 victory over Oman on Thursday, but the triumph was marred by a deadly stampede outside the Basra International Stadium.
The disaster could also have repercussions for the country's 2026 World Cup hopes.
As fans tried to get into the stadium hours before kickoff, there was a crush that killed at least two people and injured dozens, a health official said. Witnesses blamed the deadly incident on what they said was bad organization of the tournament.
The deadly incident happened in the southern city of Basra as spectators gathered to attend the final match in the first international soccer tournament held in Iraq in four decades. The official Iraqi News Agency said some of the 60 people who were injured outside the Basra International Stadium were in critical condition.
"There was no coordination. Lots of people came here but regrettably, there was no organization," said Hassan Hadi. He arrived in Basra from the southern Iraqi city of Najaf three days ago to attend the final match and was not able to enter.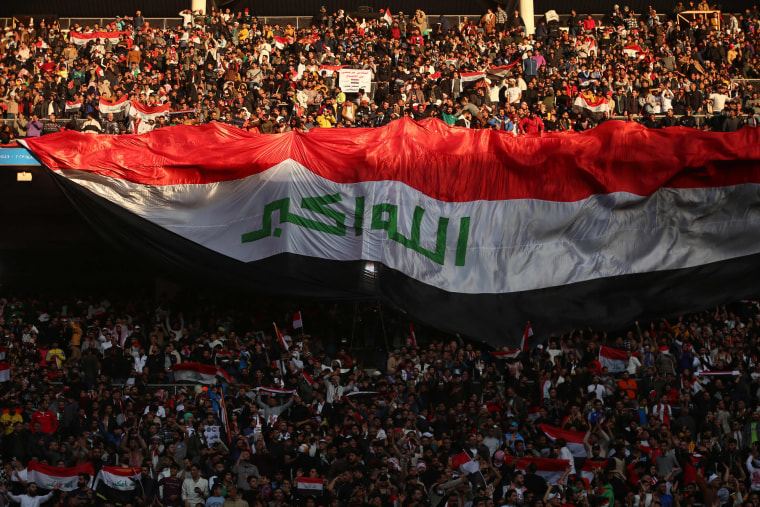 Riot police beat some spectators with clubs to push them away from the gate when the stampede erupted, he said.
Saddam Hassan, an ambulance driver, said there were people of all ages standing by a metal fence leading to the entrance where the stampede took place. He said his ambulance took injured with "bruises and broken bones" to hospital.
Iraq's Interior Ministry urged people without tickets for the final match to leave the area. It said the stadium was full and that all gates were closed.
Iraq's new Prime Minister Mohammed Shia al-Sudani, who arrived in Basra on Thursday, urged people to help authorities in order to "show the final match of 25th edition of the Gulf Cup in its most beautiful form."
The tournament, which started Jan. 6, had several incidents, including an outbreak of commotion inside the VIP section that made a Kuwaiti prince walk away from attending the opening match. It was not clear what the commotion entailed but Kuwaiti media said it was "bad organization."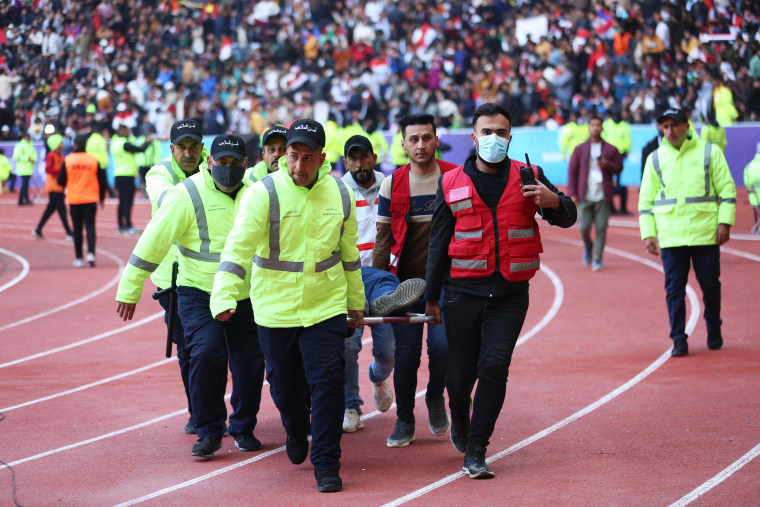 The tournament included teams from the six Gulf Cooperation Council countries — Bahrain, Kuwait, Oman, Qatar, Saudi Arabia and the United Arab Emirates — as well as Yemen and Iraq.
The stampede was a blow for organizers just as the bigger prize of hosting 2026 World Cup qualifiers seemed to be within reach for Iraq.
Due to security concerns, Iraq has staged only two World Cup qualifiers since the U.S.-led invasion of 2003, against Jordan in the northern city of Erbil in 2011 and Hong Kong in Basra eight years later.
All other competitive games involving the national team have been played in neighboring countries such as Jordan, Qatar and the United Arab Emirates.