The death toll from an accidental U.S. airstrike on a medical charity hospital in Afghanistan is even higher than initially believed, the aid organization announced Saturday.
The revised count of 42 people, up from at least 31 civilians, came after two months of an "in-depth investigation" in the Oct. 3 bombing of a trauma center run by Doctors Without Borders, also known by its French name Médecins Sans Frontières (MSF).
Among those killed were 14 MSF staff members, 24 patients, and four caretakers, the group said in a statement.
The attack on the well-marked hospital was a "tragic mistake" that happened when an American warplane confused it for a nearby government compound taken over by the Taliban, U.S. Army Gen. John Campbell, the top U.S. commander in Afghanistan, said last month.
The U.S. Air Force AC-130 gunship repeatedly pummeled the hospital in the northern Afghan city of Kunduz in a tragedy that was the "direct result of avoidable human error," Campbell said, adding that the mistake was "compounded by systems and procedural failures."
Related: 'Tragic Mistake': U.S. Misidentified MSF Hospital Before Bombing It
According to an investigation report obtained by The Associated Press, the crew of the gunship relied on a physical description of the compound provided by Afghan forces, leading them to hit the wrong target. It said the intended mark — thought to be under Taliban control and being used in part as a prison — was 450 yards away from the hospital.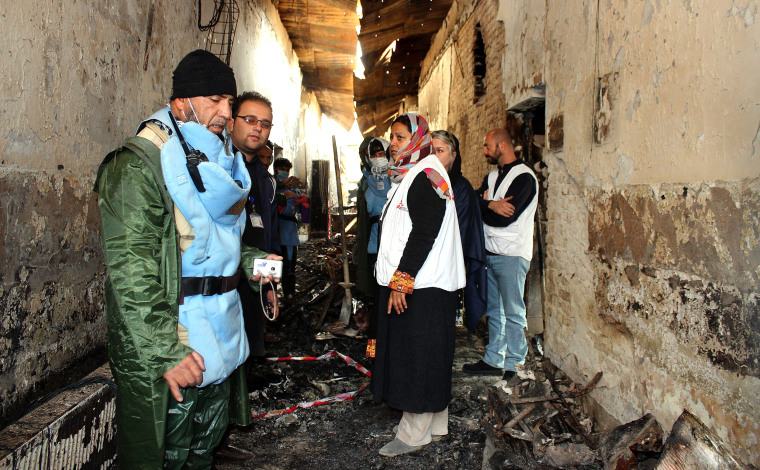 Investigators found no evidence that the crew or the U.S. Special Forces commander on the ground who authorized the strike knew the targeted compound was a hospital at the time.
Some of the people most closely involved in the bombing have been suspended from their duties, Campbell has said.