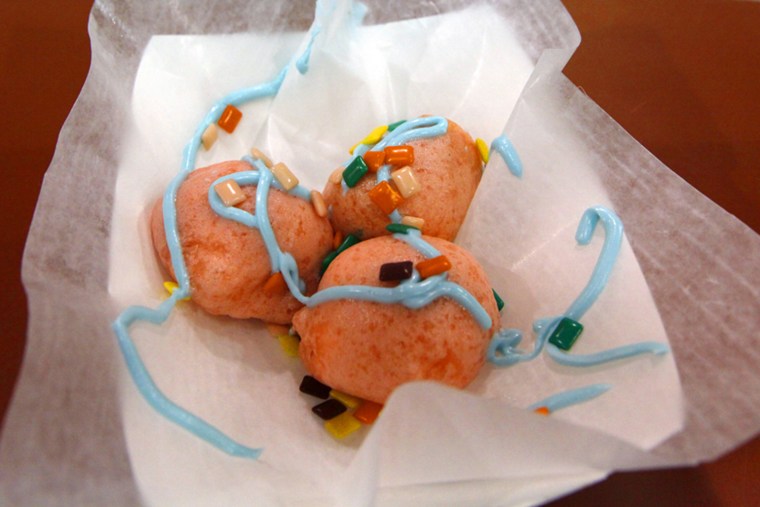 Deep-fried butter on a stick may have upped the state fair fare ante, but deep-fried bubblegum took top honors during the 2011 State Fair of Texas Seventh Annual Big Tex Choice Awards on Monday.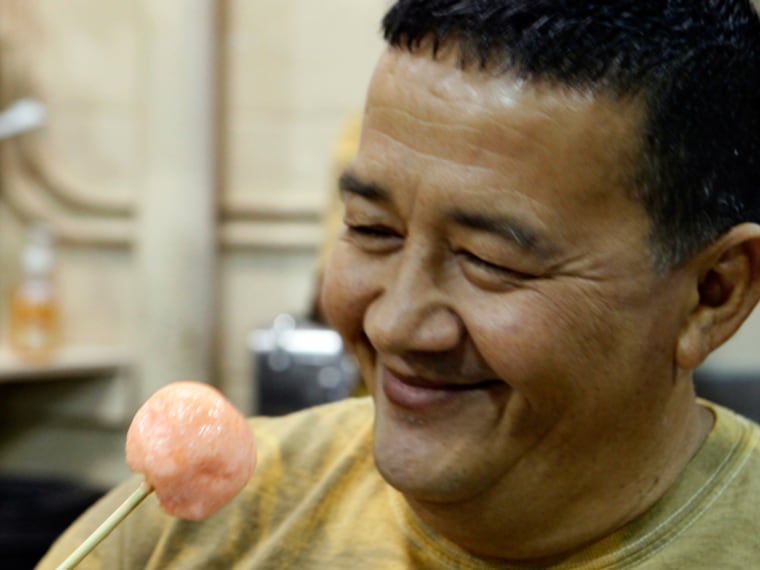 We were a little disappointed to learn that there is, in fact, no gum in deep fried bubblegum. The treat is a bubblegum-flavored marshmallow that's dipped in batter, deep fried and topped with icing and powdered sugar. It was named the most creative entry, beating out deep-fried pineapple upside-down cake, deep-fried texas salsa and El Bananarito –- a deep-fried banana rolled in a flour tortilla, topped with whipped cream, powdered sugar, cinnamon and caramel or chicolate syrup.
Buffalo chicken in a flapjack -- which features a buffalo chicken strip coated in pancake batter, rolled in jalapeno breadcrumbs, deep fried and served with a side of syrup -- won the prize for being the tastiest treat. 
Check out a slideshow of the dishes from the Fort Worth Star-telegram  
Would you try deep-fried bubblegum? What's the craziest fair food you've eaten?