Minions — they're not just at the multiplex anymore.
On Wednesday, Universal Orlando Resort unveiled plans for Despicable Me Minion Mayhem, a 3-D adventure built around the chattering troublemakers, their super-villain master Gru and the other characters in the 2010 film.
"The minute we saw this film, we knew it would be a perfect fit for Universal Studios Orlando," said Mark Woodbury, president of Universal Creative. Set to open this summer, the attraction will be located on the site previously occupied by Jimmy Neutron's Nicktoon Blast.
(Msnbc.com is a joint venture of Microsoft and NBC Universal.)
The attraction will extend the story told in the 2010 film — super-villain tries to steal moon, adopted orphans show him the error of his ways, Twinkie-shaped minions run amok and wreak havoc — and will, like the film, feature the voices of actors Steve Carell, Miranda Cosgrove and Elsie Fisher.
Unlike the film, however, guests will actually get to participate, entering Gru's house and going through minion training. The adventure ends with everyone donning goggles and joining in an interactive minion dance party.
Meanwhile, as work continues on the Despicable Me attraction, visitors to Orlando will see other new additions and enhancements this year, both at Universal Studios and down the road at Walt Disney World Resort.
At Universal, the new additions/improvements include a Hollywood-themed, 36-hole miniature golf course at CityWalk (opening in February), an upgraded Amazing Adventures of Spider-Man at Islands of Adventure (March) and an interactive water-play area at the nearby Universal-owned Wet 'n Wild waterpark.
At Disney World, work also continues on a major expansion/upgrade of Fantasyland, which will include attractions based on Disney's film classics, including the Seven Dwarfs' Mine Train and Dumbo the Flying Elephant, and rides based on newer franchises, including the Little Mermaid and Beauty and the Beast. Opening dates stretch from this spring to summer 2014.
According to longtime theme-park consultant John Gerner, it's all part of the parks' efforts to highlight their family-friendly focus. "When you have a movie that's popular with small children, you know their parents will go along with them," he told msnbc.com. "Hopefully their older brothers and sisters are also being entertained, if not on these rides, then on some of the rides directed at teens.
"It's a good framework to go for."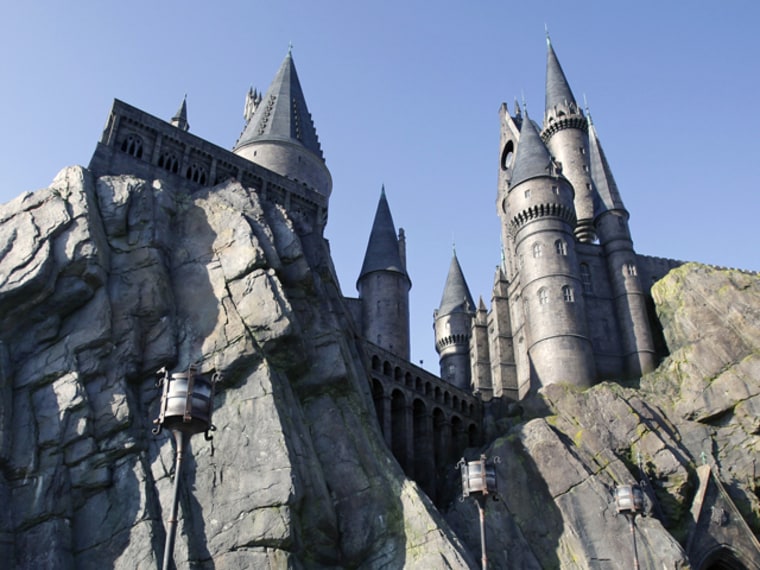 More stories you might like:
Rob Lovitt is a longtime travel writer who still believes the journey is as important as the destination. Follow him at Twitter.