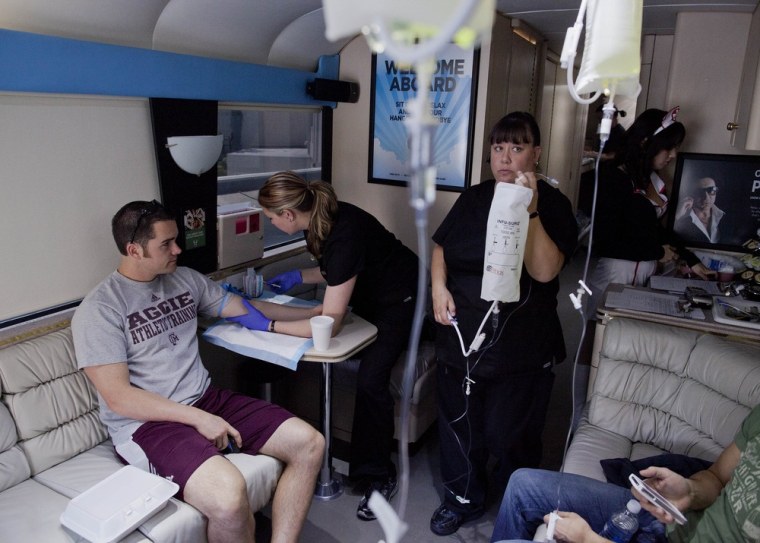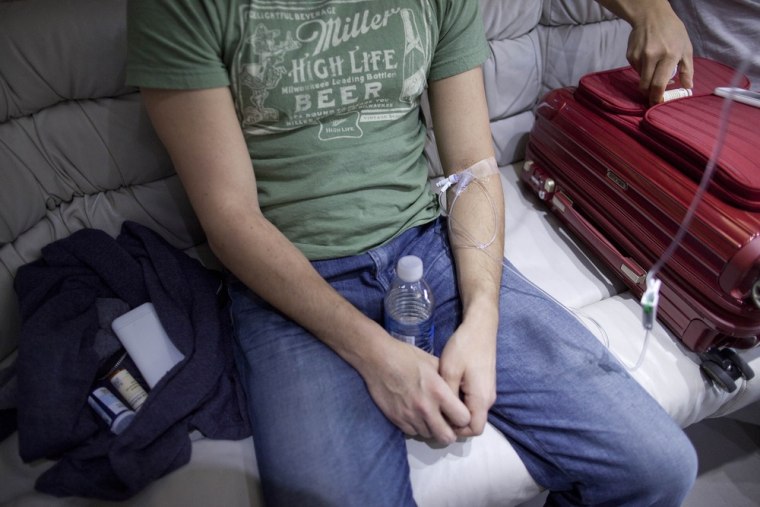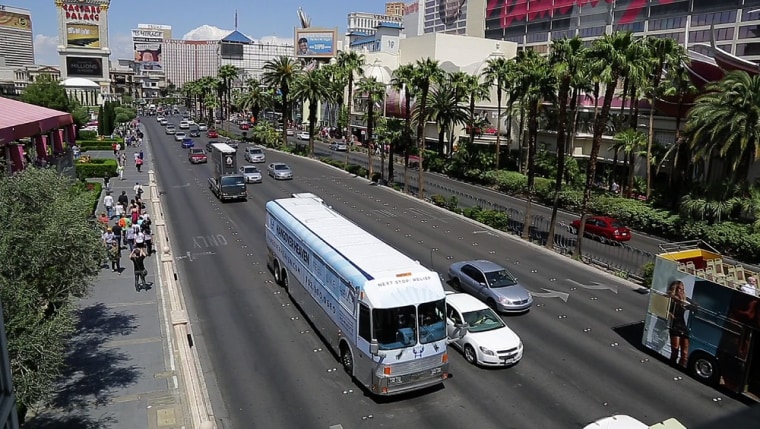 A Las Vegas MD has opened a mobile treatment center - dubbed the 'Hangover Heaven' bus - for tourists who feel a little the worse for wear after drinking in all the nightlife Sin City has to offer. For a fee, The Associated Press reports, they get a quick morning-after way to rehydrate, rejuvenate and resume their revelry. 
According to the Hangover Heaven website, a basic 'Redemption' intravenous hydration treatment comes in at $90. A premium 'Salvation' package adds vitamin supplements as well as anti-nausea and anti-inflammatory medications.
Take a look at the video below and click through to our Vitals blog to find out whether other doctors think the treatment is safe.