Russian President Vladimir Putin praised Donald Trump as "talented," describing him as the "absolute leader" in the Republican race for the White House.
Speaking to reporters after his annual three-hour televised news conference, Putin welcomed the GOP front-runner's stance on relations with Moscow.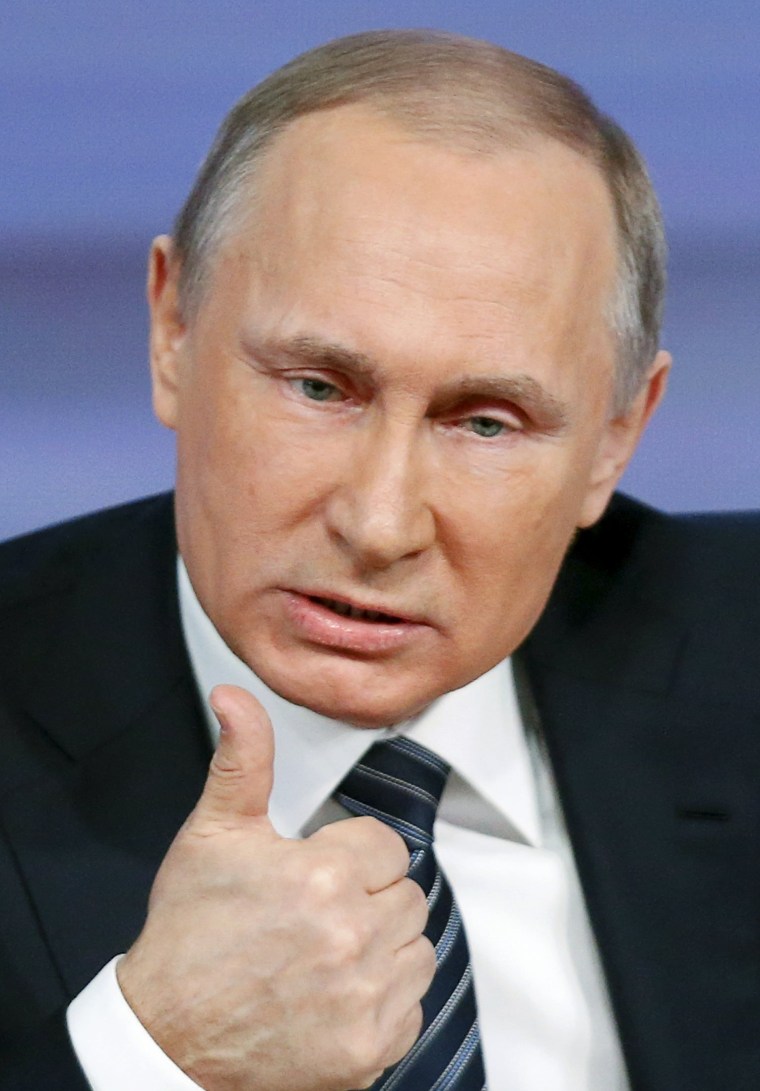 "He is a bright personality, a talented person, no doubt about it," the Russian leader said. "It is not up to us to appraise his positive sides, it is up to the U.S. voters. but, as we can see, he is an absolute leader in the presidential race."
Putin added: "He is saying that he wants to move to a different level of relations with Russia, to a closer, deeper one. How can we not welcome that? Of course, we welcome that."
However, Putin said it was "not up to us to make judgments" on Trump's remarks on U.S. issues or "other means he uses to boost his popularity."
During the news conference, Putin took a swipe at the United States and Turkey but ducked a question about his grown-up daughters.