Voices from across the world began to express their fear and anxiety Thursday after President Donald Trump claimed he had been advised that torture "absolutely" works.
Haji Rohullah Wakil said he is all too familiar with waterboarding, one of the practices advocated by Trump. The 54-year-old Afghan tribal elder was held in America's Guantanamo Bay detention facility before being released in 2008.
"I was not tortured personally via waterboarding but most of my friends have been," he said on Thursday. "It's inhuman. No one can accept such torture to be applied to a human being."
Wakil, the former head of the Association of Former Guantanamo Detainees from Afghanistan support group, spoke to NBC News after Trump doubled down on campaign pledges to bring back waterboarding and "a hell of a lot worse."
The president told ABC News on Wednesday night that within the past 24 hours he had asked "people at the highest level of intelligence ... 'does torture work?' And the answer is yes, absolutely."
Despite Trump's claim that torture works, the president told ABC News that he would defer to his defense secretary, James Mattis, and CIA director, Mike Pompeo, who have said they are against the practice.
Trump's comments raise the question of whether he would seek to revive practices used under former President George W. Bush after the attacks on Sept. 11, 2001, and that Barack Obama later banned.
Ahmed Maged, a 30-year-old Egyptian who works in public relations, also condemned Trump's comments.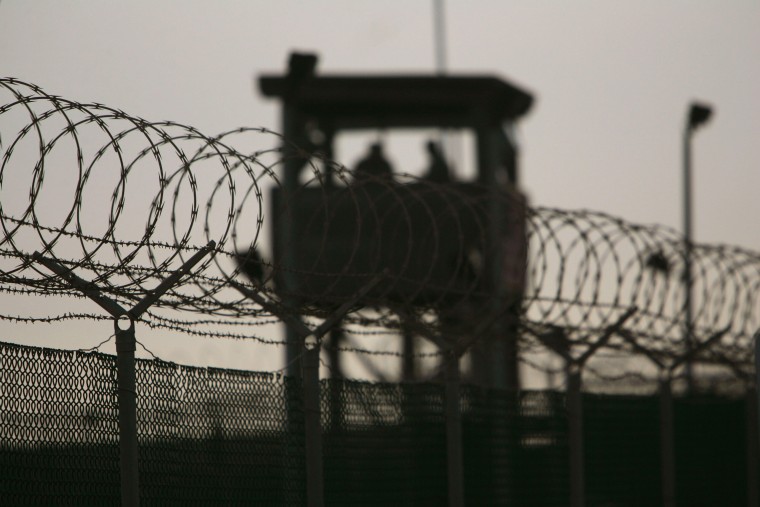 "If you are going to imprison [suspects], imprison them, but don't torture them," said Maged, who lives in Cairo. "It is a wrong policy. He is going to destroy [the U.S.] economically, socially and politically."
Another Egyptian, a 51-year-old housewife who asked not to be named for fear of reprisals, asked: "How can he treat people like that in 2017?"
She added: "Do you think he is a good man for a big country like America? I don't think so. He is very, very, very bad. He is worse than Bush. This man is going to do more than Bush."
'Too brutal'
Waterboarding is an interrogation technique that involves person's mouth and nose being covered and large quantities of water poured over their face, simulating drowning. The CIA has admitted using the practice at Guantanamo Bay, including against 9/11 architect Khalid Shaikh Mohammed.
The United Nations is among a plethora of international organizations that have called for waterboarding to be prosecuted as torture. A Senate report in 2014 concluded that the CIA's program of brutal interrogations didn't produce useful intelligence.
What makes Trump's comments so extraordinary is that even the architects of America's post-9/11 interrogation program did not call what they were doing torture, which is illegal under both international and U.S. law.
After Trump condemned ISIS' medieval practices, 43-year-old Rome lawyer Irene Colelli said it was the president resorting to tactics from centuries ago.
"Trump reminds me of Pope Innocent IV, who introduced torture during the Inquisition," she said. "He is an evil beast."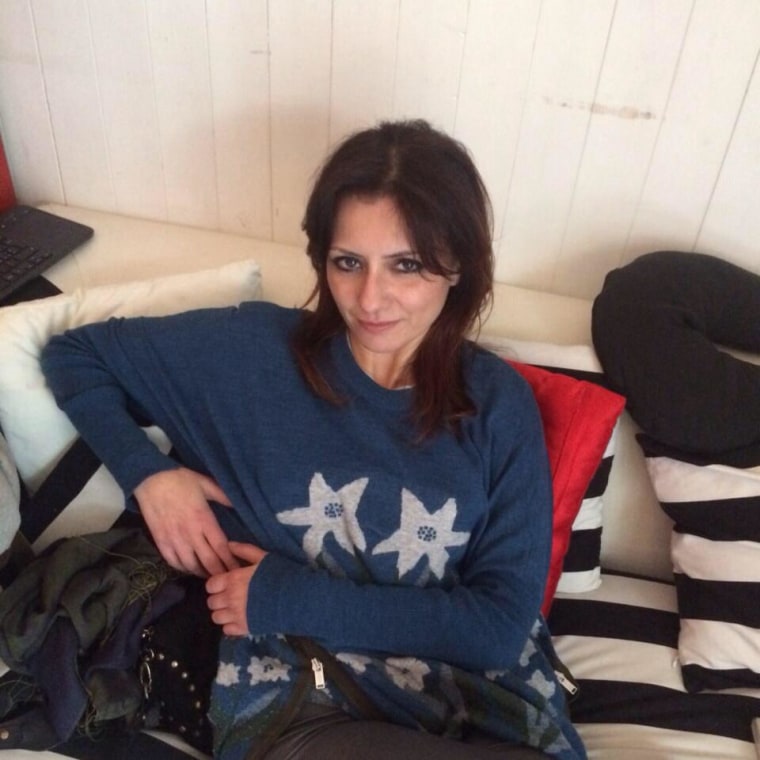 In China, 22-year-old student Wang Qian said torture was "too brutal." However, his girlfriend, 21-year-old Wang Yan, disagreed, saying: "I think it's alright to use the method for the sake of the safety of many people."
Marina Nikolayeva, a 67-year-old from Moscow, said that "of course we're against any kind of torture."
And in the West Bank, Jamal Joma'a said it was "shameful" to suggest reintroducing torture.
"To hear it from the president this is something very strange," said the 54-year-old activist. The U.S. is supposed to be "a democracy, that respects human rights ... This shows the reality of the new American government."
Not everyone was against the potential move, though, including 66-year-old retired Palestinian diplomat Saed Hamad.
"Any violation of any U.S. citizens that threatens the U.S. security will definitely have to face the consequences," he said.
However, Iraqi mini-supermarket owner Ahmed Sa'don, 47, said reimplementing torture would bring the U.S. down to the level of terrorists.
"What is the difference then between ISIS and America?" he asked. "Torturing is not acceptable under any condition, even when interrogating suspects. It seems that America cannot operate at all without torturing people, they did it here in Iraq few years ago in Abu Ghraib [a prison complex near Baghdad], and they did it in Guantanamo."
Many of these governments, including Egypt, China and Russia, are among dozens of countries worldwide that have been accused or suspected by human rights groups of using torture to extract confessions.
In Afghanistan, Taliban was keen to exploit Trump's words for propaganda purposes, with its spokesman urging the U.S. to "learn lessons from their past blunders and respect human rights of all the human beings."
The plea came in sharp contrast to the group's brutal implementation of Islamic law when it ruled Afghanistan until 2001, and its attacks on civilians since being ousted from power.
On Wednesday, NBC News confirmed that a draft order was circulating inside the government calling for the study of whether the CIA should get back in the business of capturing and interrogating terrorists overseas. The program launched after 9/11 was banned by Obama because it involved the use of what most people consider torture.
White House Press Secretary Sean Spicer later told reporters that the draft executive order was "not a White House document" and the president had not seen it. Even if Trump did sign such an order, torture is currently banned by law in the U.S. and would require an act of Congress to change it.
Arizona Sen. John McCain, who was subjected to torture while he was a prisoner of war in Vietnam, has been one of the most outspoken voices in the U.S. against reinstating torture.
"The president can sign whatever executive orders he likes, but the law is the law," he said Wednesday. "We are not bringing back torture in the United States of America."
The former director of the CIA, Leon Panetta, told the BBC that it would be a "serious mistake to take a backward step on these issues," following the emergence of the draft executive report.