ISTANBUL — Accusations of voter fraud, alleged human rights abuses, and concerns about a slide toward authoritarianism — none of this stopped President Donald Trump congratulating Turkey's leader on his controversial referendum victory this week.
Trump's warm words were a stark contrast to the criticism from European leaders and independent election monitors, who are concerned the vote may have been unfair.
The result will greatly increase Erdogan's power, and his government also stands accused of detaining and torturing opponents following a recent coup attempt.
Other Western allies in Europe have expressed concern, but Trump's message of support has won him favor among Erdogan's conservative supporter base inside Turkey itself.
"I read in the newspaper that Trump had called to congratulate Erdogan and I was so happy," said Yusuf Erçikti, an 22-year-old cashier at a small candy shop near Istanbul's central Taksim Square. He said he voted yes in the referendum because he supports Erdogan.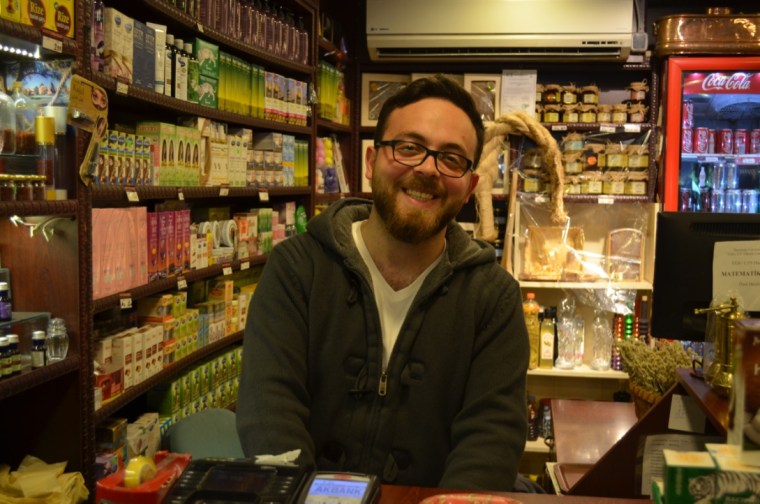 Erçikti said Trump's call was important because it validated Turkey's divisive leader.
"America is a powerful country and important," he said inside his store. "We love Erdogan so we voted yes and I am happy to have Trump's support."
According to the Organization for Security and Cooperation in Europe, which monitored the vote, the referendum "fell short" of international standards. But Erdogan has dismissed these criticisms and said international observers should "know their place."
He told CNN that Trump's congratulatory phone call "makes us happy" and that a strong friendship between the U.S. and Turkey "can resolve significant problems." And on Friday, Erdogan announced that he would visit Washington in mid-May.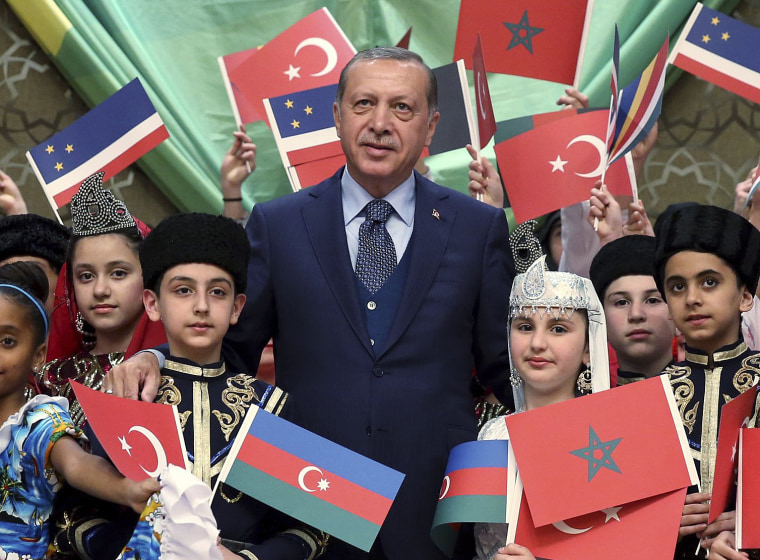 Relations between Europe and Turkey have deteriorated in recent years over concerns about Erdogan's human rights record. Turkey, home to the largest Syrian refugee population in the world, has threatened to retaliate by ending a deal with Europe to stem the flow of refugees.
European countries expressed concern following Erdogan's narrow 51.4 percent referendum win. But many Turks, such as 39-year-old teacher Muhammed Özgür Yaşar, see their leader and Trump as embattled allies.
"Both of them face tough criticism from the media and the opposition," said Yaşar, who is from the northwestern city of Eskisehir and also voted yes on the referendum. They "favor their national interest over global interest," he said. "Even if they win, they are criticized."
"The phone call from the U.S. president was a lifeline to Erdogan"
Turkey is a key NATO ally and a partner in the fight against ISIS. But relations between Ankara and Washington were strained during Barack Obama's presidency and anti-American sentiment also spiked following last year's failed coup attempt in Turkey.
Erdogan and his government accuse Fethullah Gulen, a Pennsylvania-based cleric and Erdogan foe, of orchestrating the failed overthrow and have been frustrated at their failure to secure his extradition.
The Turkish leader has also been a fierce critic of the U.S. supporting Kurdish fighters in Syria, fighters who make up the backbone of the U.S.-backed anti-ISIS fight but who Turkey accuses of being terrorists.
After this tension, some Turks see the recent phone call s something that will bring their countries closer together.
"I'm more positive now because Trump is strong, America is strong, so it's important," said Seyda Demir, a 23-year-old who works at a travel agent in Istanbul. "Terrorism is a problem everywhere: in America [and] it's a problem here, so it gives me hope that we can work together."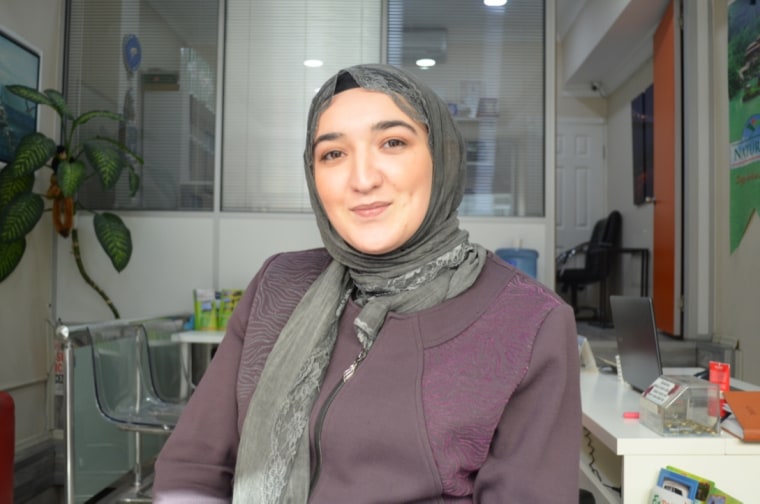 Still, Turkey remains deeply divided and many people disagree.
"What Trump did, it's not a good idea," said Serhat, a "no" voter working in Istanbul who asked to only use his first name for fear of reprisals.
"This vote wasn't fair and there are a lot of problems right now that we have to deal with," he said. "We don't know what is going to happen yet."
After the president's call to the Turkish leader, Trump's critics pointed out the Trump's own ties to Turkey, as well as those of his associates.
While Trump's oldest sons have taken the reins at the family's eponymous businesses after their father resigned his position while maintaining his financial interest, the company's real estate empire includes Trump Towers Istanbul, which includes luxury apartments, office space and a shopping mall. Trump Towers is owned by a Turkish company which pays for the brand name.
Last month, Trump's former national security adviser Mike Flynn registered with the Justice Department as a foreign agent for $530,000 he received from Turkish-American businessman Ekim Alptekin. He was paid for lobbying work that may have benefited the Turkish government while he was advising Trump during his presidential campaign.
Alptekin is also the chair of the Turkey-U.S. Business Council (TAIK), which is co-organizing the 36th Annual Conference on U.S.-Turkey Relations on May 21-23 at the Trump International Hotel in Washington, which the president has yet to divest.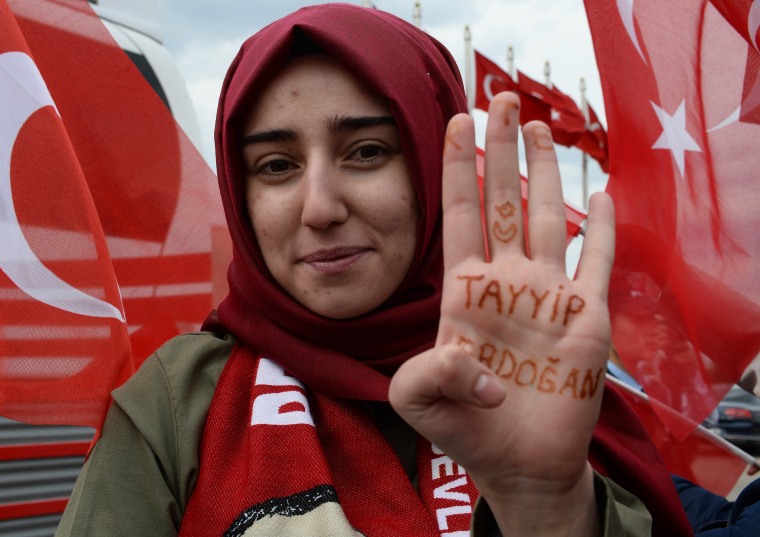 Moreover, Erdogan's opponents claim Trump's support provided a key boost for the Turkish leader.
"Erdogan is keenly aware that his razor-thin victory and evidence of electoral fraud at the referendum present a significant legitimacy crisis for his executive presidential model at home and abroad," said Aykan Erdemir, a former opposition lawmaker in the Turkish Parliament who is now a senior fellow at the Foundation for Defense of Democracies in Washington.
"The phone call from the U.S. president was a lifeline to Erdogan," he said. "He will try to spin the phone call at home to present it as an endorsement of the legitimacy of the referendum results."
Trump has spoken favorably about Egypt's strongman leader, Abdel Fattah el-Sisi, China's communist ruler Xi Jinping, and, until recently, Russia's all-powerful Vladimir Putin. Critics say that Trump's approval could also embolden an Erdogan power-grab.
"Knowingly or unknowingly, the U.S. administration is contributing to Erdogan's power grab and the ensuing descent of a NATO ally into authoritarianism and Islamist one-man rule," said Erdemir.