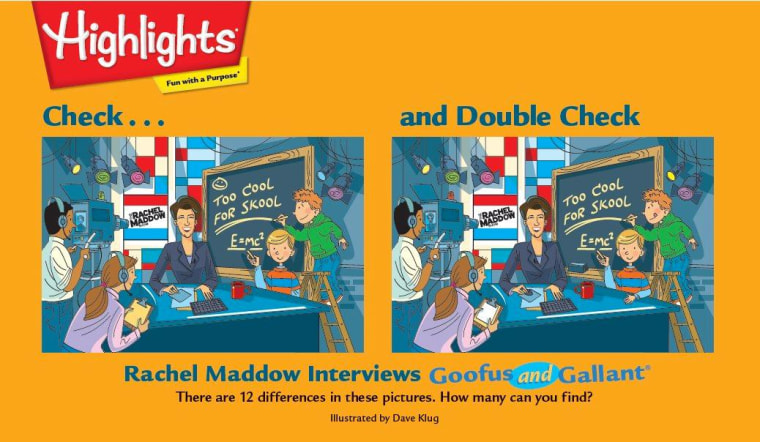 Look familiar? Highlights magazine illustrated our fair host in a special "Check ... Double Check" on their really amazing tumblr today! Rachel is honored and has locked herself in her office and won't come out until she finds all the differences. (Click the picture above for a larger version.)
So far we have only been able to find 11 out of the 12 differences! Can you find all 12 (so we can have a show tonight)?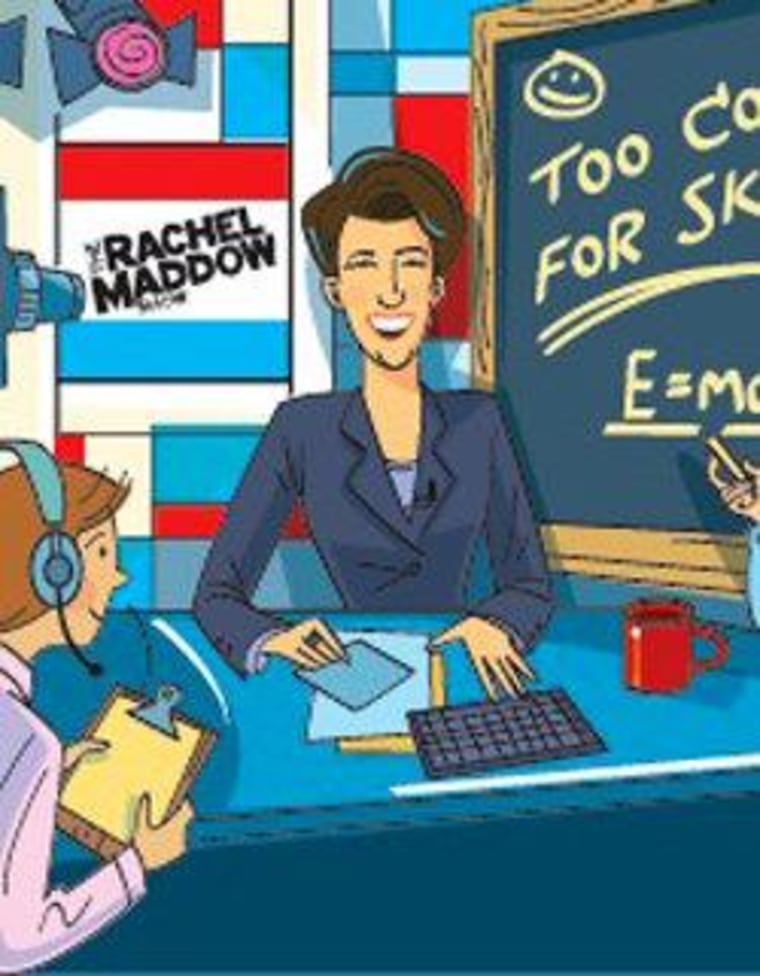 Artist Dave Klug has captured the TRMS set and the trusty red mug perfectly, as well as our goal to report the news in a smart but fun way.
You might have heard Rachel Maddow reference Highlights magazine's Check … Double Check feature on her show on MSNBC a few weeks ago. We loved the shout out, but not the 1980s example shown! 
Here is the incriminating 1980s version we used, featuring rogue woodland animals and pizza ski shops: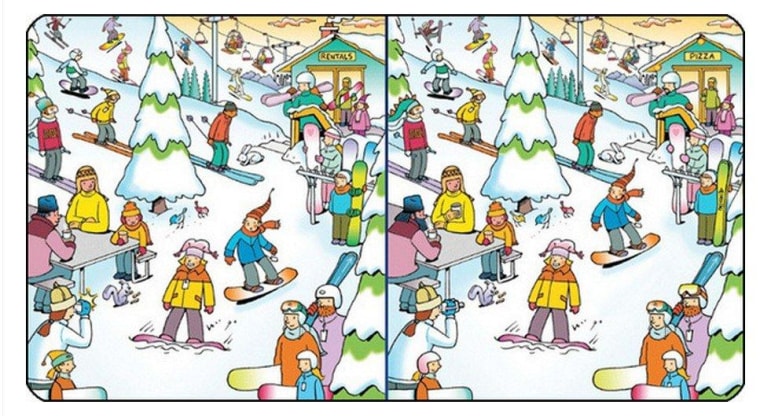 After seeing the superiority of the new and improved, modern "Check ... Double Check" we are very embarrassed to have disgraced ourselves with the retro throwback '80s version. The updated version with Rachel, Goofus and Gallant is definitely preferable but we probably won't be hiring Goofus anytime soon.
(Political operatives should be aware that TRMS staffers are trained in the art of difference-spotting, even under the psychological duress of an anticipated dental ordeal.)
We do, however, stand by our contention that the bearded dude with long hippy hair and his clean-shaven counterpart from the 1980s deserve special recognition: