WASHINGTON -- The U.S. Navy has seized nearly 5,000 pounds of cocaine from drug-running "fast boats" off the coast of Panama, NBC News has learned. Drug enforcement officials estimate the street value to be more than $360 million.
The illicit drugs were recovered on Friday during Operation Martillo (Hammer), an ongoing drug enforcement operation comprised of US, Central American and South American countries.
A US Customs and Border Protection P-3 surveillance aircraft spotted two fast boats loaded with what appeared to be a large amount of illicit drugs about 25 miles off the east coast of Panama in the Caribbean. As two Panamanian military helicopters gave chase, the drug smugglers tossed their cargo into the sea.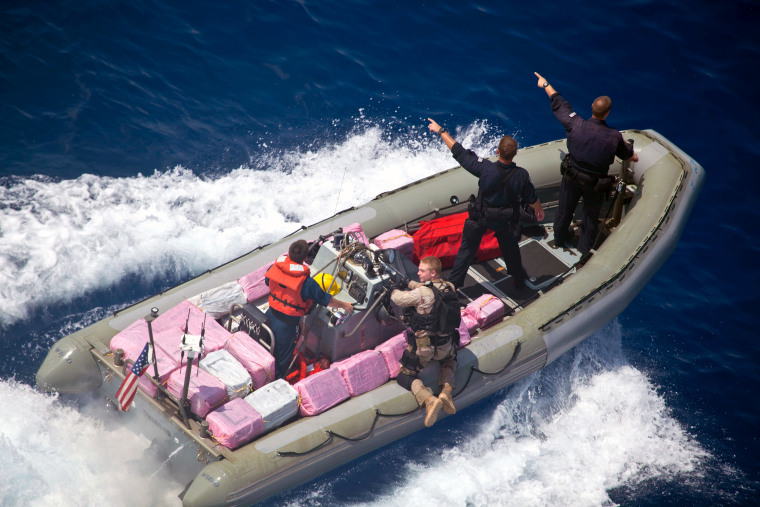 It's estimated that 80 percent of the cocaine sold in the US is smuggled via the Pacific Ocean, Caribbean Sea and Gulf of Mexico.
Jim Miklaszewski is NBC News' chief Pentagon correspondent and Courtney Kube is NBC News' Pentagon producer.
More content from msnbc.com and NBC News: