MAE SOT, Thailand — Professor Francois Nosten ran his finger over a map showing clusters of tiny dots — each marking a border village that make up ground zero for what experts fear will become the next global health emergency.
"It's already a disaster in the making, and as physicians we have to raise the alarm," he said. "We have to do something."
Nosten is the director of the Shoklo Malaria Research Unit, a sprawling hive of scientific activity on the Thai-Myanmar border that has become the front line in the fight against drug-resistant malaria.
"We should have declared a global emergency once we understood that the parasite had changed its genome and become resistant to the latest drugs we have," he said.
Those drugs are artemisinins, derived from a Chinese plant and once hailed as wonder cures. They have become the world's principal weapon against the most deadly form of malaria, and are responsible for slashing global mortality rates in recent decades.
But even with those huge advances, the disease still kills more than 600,000 people annually — mostly in Africa and mostly children. That's more than 100 times as many people as have died during the recent Ebola outbreak.
The fear is that types of malaria that are growing immune to artemisinins will spread to Africa, like other drug-resistant strains have done in the past, and with devastating results.
The disease is caused by parasites and transmitted to people through the bites of infected mosquitoes, thousands of which are collected and analyzed at Nosten's clinic. The experts here are searching for clues about a resistance first detected on the Thai-Cambodia border in 2007.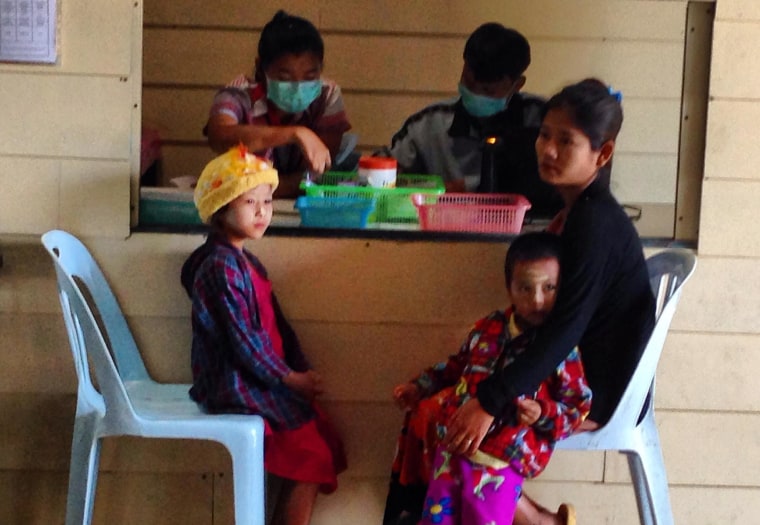 According to a new study published in the New England Journal of Medicine, resistance is now widespread along Thai-Myanmar border. It has been detected in pockets of neighboring Vietnam and Laos and is edging ever closer to India.
"Once you go to India and to Africa, here you are talking about potentially hundreds of millions of people affected," said Professor Nicholas White, a senior author of the study who is based at the Mahidol Oxford Tropical Medicine Research Unit in Bangkok.
Resistance to just about every major anti-malarial has started in the border areas. Nobody can agree quite why. Poor treatment practices, substandard and fake drugs are chief suspects. They're exacerbated by poverty, migration and conflict.
"We have to be bold, radical and decisive"
On a misty morning along the Moei River near Mae Sot, packed rickety boats move back and forth, linking dozens of unofficial border crossings between Thailand and a region of Myanmar that has been at on-off war with the central government for decades.
Resistance to chloroquine, an earlier anti-malarial that also began in these borderlands, took about a decade to reach Africa, White said.
"The price of our inability to contain it in South East Asia was millions of deaths — millions of children died. We mustn't let that happen again," he said. "This time it will probably move faster, because people move faster these days."
At the Wang Pha clinic near Mae Sot, doctors said that while the number of malaria patients they treat is falling, the cases are more resistant to treatment. Whereas in the past it would take perhaps 24 hours to clear the parasite using artemisinins, it can now take several days.
"The response to them is starting to get less and less and less," said White. Right now there is nothing available to replace the artemisinins.
"The drug development pipeline is better than it has ever been, but we still don't have anything as good as the artemisinins which will be readily available in the next three to five years," he said. "There's no quick fix."
Researchers have also discovered that many people are carrying the parasite without falling sick.
"It's better to try and eliminate malaria now while it is at its lowest level, rather than waiting to see it exploding," Nosten said.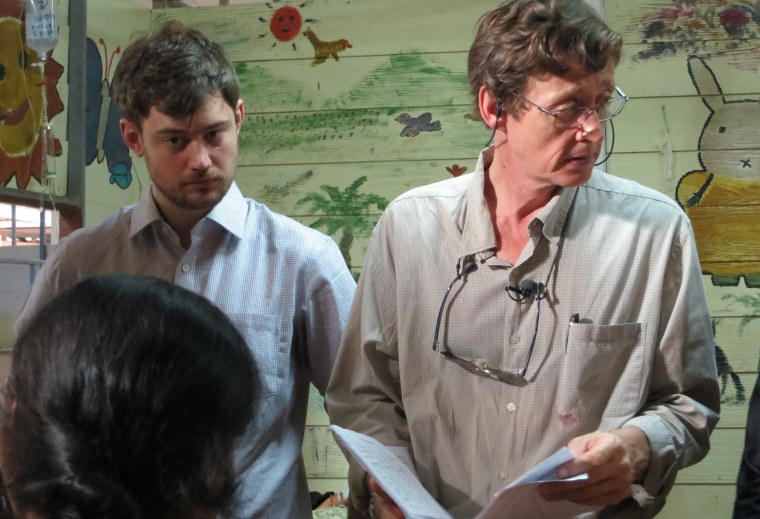 He and White have come up with a radical and controversial plan: Flood the borderlands with anti-malarial drugs to be taken by everybody, sick or not, to eliminate the parasite once and for all.
It is not the first time this approach has been tried. Earlier programs in China and Nicaragua — which tried to medicate its entire 2.5 million population — raise practical as well as ethical issues.
"You have to persuade people to take the drugs even though they are not showing symptoms," said Ric Price, head of the WorldWide Antimalarial Resistance Network. "And if you don't do it properly you can make the resistance worse."
He says earlier mass medication efforts have had "varied success," but that the dangers from resistance are now so great that "we have to be bold, radical and decisive."
Backed by the Gates Foundation and Global Fund, Nosten has already overseen the mass medication of four trial villages on the Myanmar side of the border. Malaria has largely vanished in the three that cooperated fully. He's extending the program to 800 villages, and his map with those tiny clusters of dots are the master-plan.
"It's clumsy, it's difficult," White concedes. "But I think we have to do everything we possibly can to stop it."
Nosten says the opening of Myanmar and the easing of conflicts are making working there and monitoring the treatment easier.
Another challenge is that mass medication doesn't kill the mosquitoes that transmit malaria. In earlier programs elsewhere, malaria has later returned.
But along the critical Thai-Myanmar border, the program might at the least provide a firewall and buy time.
"If we don't do anything, if we sit on our hands and have meetings, it's not going to go away. It's going to get worse," Nosten said. His statement is also a dig at the world's slow reaction to the Ebola emergency —from which he believes there are lessons to be learned.
White agrees: "The larger lessons are that you really have to respond quickly and you have to take tough decisions. Time is everything, and I think Ebola illustrates that more than anything."