Earning salaries of up to $8,000 per month and living in mansions and top hotels, a handful of Americans are chasing their hoop dreams in lawless Libya – with the threat of heavily armed Islamist militias and kidnappings providing a constant reminder of just how far they are from home.
"The guys on the team think that America is better, but I joke with them that I'm from Chicago and it's the same as Libya," said Antonio Haymon, a 26-year-old swingman who averages around 25 points per game while playing for Tripoli's Al Ahly club.
"I lived the first 13 years of my life in some of America's worst neighborhoods, so it's similar. But I don't have my family and I don't have a gun."
Haymon recalled arriving in Libya's capital last year to discover "gunfire and bombs going off all the time" as the government and its army struggles to control the battle-hardened militias, tribesmen and radical Islamists who helped to overthrow dictator Moammar Gadhafi in 2011. On Sunday, a South Korean trade official was abducted at gunpoint in Tripoli -- just days after two Italian construction workers were seized in the country's east.
Security forces in Tripoli were also put on maximum alert last weekend after gunmen stormed an air force base.
"When I first got here in November it was pretty dangerous," said Haymon, who shares a mansion with other athletes from abroad. "The militias were still in the city and the people wanted them out so there was a lot of fighting."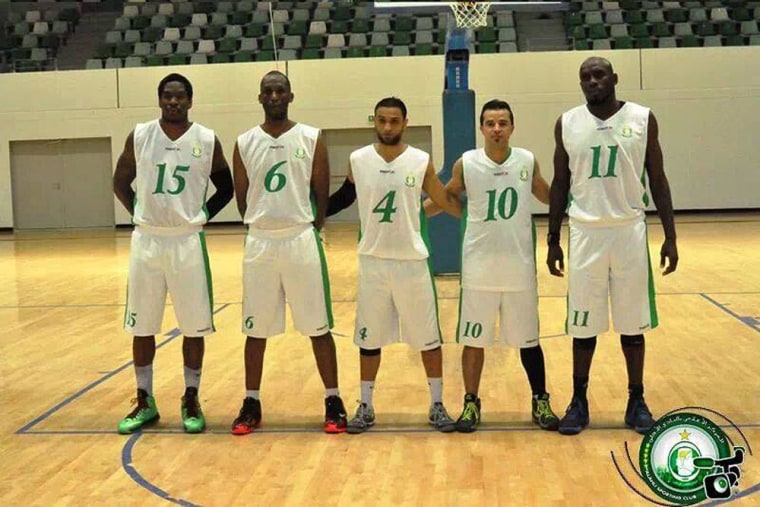 Like Haymon and about a dozen other Americans, Michigan native DeAndre Rice signed up for the six-month season that runs from November to May.
Reassured that the country was safe by the coach of Tripoli's Ittihad club, the former Florida Atlantic University player agreed to become one of only two foreigners allowed on each of the league's 12 teams.
"I live to play the game," the 28-year-old point guard told NBC News. "Most people think the revolution is still going on but it's a very safe place. I haven't had any problems."
However, security is an issue when it comes to games. As a result, Rice's team often plays in front of just 30 or 40 people who are vetted and searched.
The basketball teams are often affiliated with neighborhood sports clubs that also feature soccer, handball and other teams. With only small crowds attending basketball games, the teams are subsidized by the soccer teams' profits or donations from wealthy benefactors.
In Benghazi, where two American pros were reportedly detained by Libyan special forces earlier this month, the situation is a lot more unstable, according to another player who asked not to be named due to security concerns.
"It's a lot more dangerous than I expected," the player said about the city where a 2012 attack on the U.S. Consulate left four Americans dead, including Ambassador Christopher Stevens. "While the club looks after me and they have put me up in a nice place, I can hear the guns and explosions close by and it's scary."
Benghazi, the main city in the east, has been rocked by a wave of assassinations of army and police officers as well as car bombs. It was the shooting death of American teacher Ronnie Smith, who was slain in December, that really made the player reconsider his options.
"I can make good money ... But although I love the game, it's not worth dying for."
But despite the violence, one agent told NBC News there was no shortage of American players prepared to give the Libyan league a shot.
"Players would go because they might not have a ton of other opportunities," said B.J. Bass, a managing partner at the RBA Sports agency who has placed players in pro leagues worldwide -- including Libya's. "Generally speaking a lot of these kids are willing to go wherever they have to go where the money is. Frankly I think a lot of them aren't necessarily reading the news and maybe they don't have the knowledge about the geopolitical situations."
Bass said his agency made a point of advising them of the risks. "At the end of the day, if they want to do it, they want to do it," he added.
According to Bass, players can be make between $7,000 to $8,000 a month in the Libyan league and they don't have to pay taxes.
With few high-end stores and virtually no bars or clubs, spending that cash can be difficult – which depending on a player's priorities is either a blessing or a curse.
It allows Rice to provide for daughters Jaela, aged 7, and Javza, 5, back home in Houston, Texas.
"They have to go to school, so they stay in the States," he said. "One of the hardest things about being abroad is missing them, but I try to explain that I'm working hard for them. Skype is a lifesaver."
While living near the beach in a mansion with a pool would normally be a single man's idea of heaven, Haymon admits Tripoli's nightlife leaves much to be desired. Talking to young women is also frowned upon in the Muslim country.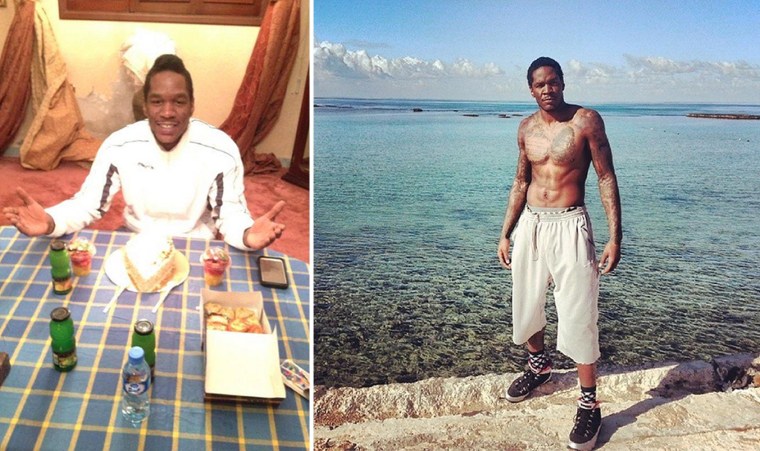 "I train everyday for about two or three hours," said Haymon. "The standard of the gym is pretty nice and the players are pretty good, but when that's done, there is nothing to do here. The only thing I spend my money on is food. So it can be a little boring."
When the season ends in May, Haymon is considering looking for a new team. Like many players, he aims to make the jump to the more lucrative and popular European leagues, where games are often watched by thousands of spectators. South America is another possibility.
Rice, who does not currently have an agent, said he will take a month off to spend time with his family before considering his options.
He has not ruled out a return to Libya, but said he may use his contacts to see if spots in other countries were available.
"It's a combination of the situation and the money that will decide my next location," said Rice, who previously played professionally in Syria and Tunisia. "I'm willing to go anywhere in the world to play basketball. I love the game."
Reuters contributed to this report.