Some Dutch passengers on KLM flights might have recognized the co-pilot's voice when he introduced himself on the airline's services.
It was not just any co-pilot telling them weather conditions and estimated time of arrival. It was their king.
King Willem-Alexander revealed in an interview with De Telegraaf that he recently ended a role as a regular "guest pilot" after 21 years on Fokker 70 planes operated by KLM's commuter division, Cityhopper, and before that on leisure carrier, Martinair.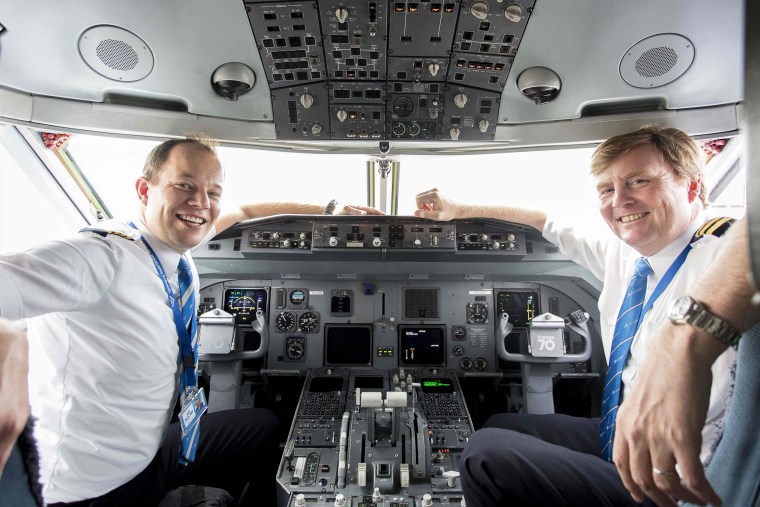 He will now retrain to fly Boeing 737s as the Fokkers are being phased out of service.
While it is no secret that Willem-Alexander is a qualified pilot who sometimes flew KLM passenger flights, it was not clear how frequently it happened. De Telegraaf said he does it twice a month.
The 50-year-old father of three and monarch to 17 million Dutch citizens calls flying a "hobby" that lets him leave his royal duties on the ground and fully focus on something else.
"You have an aircraft, passengers and crew. You have responsibility for them," the king told De Telegraaf. "You can't take your problems from the ground into the skies. You can completely disengage and concentrate on something else. That, for me, is the most relaxing part of flying."
Willem-Alexander said he is rarely recognized by passengers, especially since security was tightened on board planes in the aftermath of the 9/11 attacks.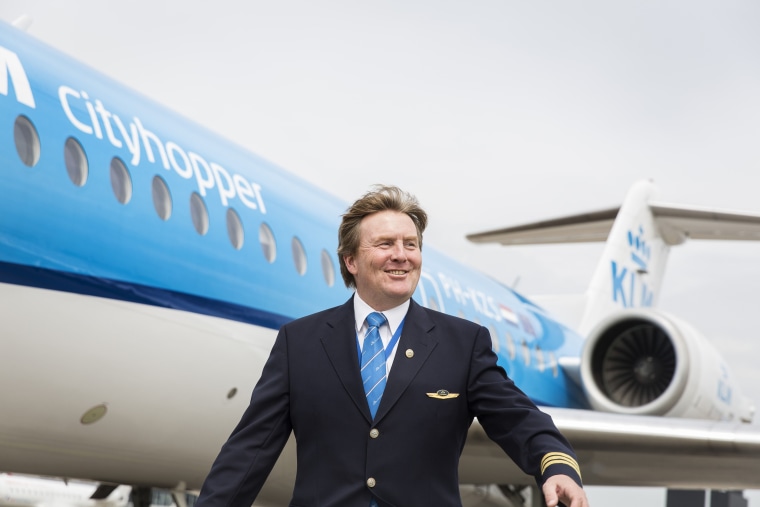 "Before Sept. 11, the cockpit door was open. People regularly came to have a look and thought it was nice or surprising that I was sitting there," he said, adding that very few people recognize him as he walks through Amsterdam's Schiphol Airport in KLM uniform and cap.
And even when he makes announcements to passengers, Willem-Alexander says that as a co-pilot he doesn't have to give his name. So while some people recognize his voice, it is far from all passengers.
"But most people don't listen anyway," he added.